Youth of May- Grievous yet Mesmerizing Period Drama

This goes down as one of the most realistic and painfully beautiful Kdrama of 2021. Not your typical rom-com or melodramatic Kseries, it will hit you hard with its heart wrenching backdrop of Gwangju Uprising- a real massacre that happened in South Korea in May 1980.
Detail and Cast:
Drama- Youth Of May
Also known as- Youth In May, May Youth, Owolui Chungchoon, Owolui Cheongchun, Owoleui Cheongchun
Director- Song Min Yeop (also known for Doctor Prisoner and School 2017)
Screenwriter- Lee Kang
Genre- Period Drama, Melodrama, Romance, Youth
Aired- from May 3 to June 8 2021
Channel- KBS 2TV
Episodes- 12
Duration- 1 hour
Watch On- VIKI and VIU
Main Cast- Lee Do Hyun, Go Min Si, Geum Sae Rok, Lee Sang Yi
Supporting Cast- Oh Man Suk, Uhm Hyo Sub, Kim Won Hae, Shim Yi Young, Park Se Hyun, Kwon Young Chan, Choi Seung Hoon, Jo Yi Hyun
Plot- The story revolves around youths whose destinies twisted up during the Gwangju Uprising. KimMyung Hee (Go Min Si) is a diligentnurse who is accomplished and sharp. Hwang Hee Tae (Lee Do Hyun) is mischievous, intelligent and cool. The two happened to cross paths with each other and ended up falling in love amidst the massacre of the Uprising.
Drama Insight:
The Kdrama, Youth of May is set in the terrible times of Gwangju uprising. It is a surprise that we got to see it in 2021. The drama opened up with beautiful cinematography of the 80s. If you are one of those who loves the backdrop of 90s and 80s, the classic setting and the vintage feels, then this dramais made just for you. Kudos to the detailing! There isn't a moment that will drop you out of the era. From simple streets, telephones and costumes to the Gwangju accent, the character's body language and the choice of OSTs, everything is perfectly in sync with the time period. Also crediting the actors— from leads to the cameos— for letting us live the 1980s Gwangju and understand the existence of those in that tough time. Every single character performed naturally onscreen. There was zero weak appearances. From the soldiers, policemen, doctors, politicians, student protestors to the common men on streets, everyone was fine in their respective roles.
Lee Do Hyun and Go Min Si who paired as siblings in Sweet Home just few months back and made us cry buckets are back again but this time as a coupleand yet itdidn't feel awkward at any point of time. Their first screen share on the show itself will make your heart flutter to the core. And guess what? This is the professionalism and charm of both the actors.
Actor GeumSaeRok and Lee Sang Yi deliver such a positive vibe throughout the drama that you will miss them the minute the camera angle shifts. All the four leads are soft and at the same time warriors in their discrete walk of life. The two little brothers of the leads played by Choi Seung Hoon and Jo Yi Hyun succeeded in lifting the show. Theirperformance at such a young age sets a benchmark for the generation of actors. You won't be able to get enough of them. Kwon Young Chan as Hee Tae's friend and one of the military soldier too gave animmaculate performance by representingthe repercussion of war on human minds. Also, the parents of the leads involved a huge role and left no stones unturned with their diligent acting.
Another aspect that will draw your attention is the OST."Winter of May" by Kim Bum Soo isdefinitely theessence and emotion of the drama as a whole. It is the love that the lead pair shared. "Melody of Spring" by Sonida, "Day in Memory" by Joonil Jung and all will keep shifting you back to the May of 1980s in Gwangju, to the beautiful love story of Myung Hee and Hee Tae.
Youth of May although being set in such a time is still devoid of all the clichés. The lead shares a healthy relationship despite the horrible events they had to undergo. There are no unnecessary break-up, overly bothering second lead, misunderstandings or character stagnation. The plot is engaging and you might end up binge watching. The ending will leave you with scars, no doubt! Prepare yourself with tissues.
This show also goes very well with those who are interested in Korean history. Though the drama kept itself at arms distance in detailing the insights of the uprising, it thoroughly jotted down the horrific incidents that the May of 1980 in Gwangju involved.
About Gwangju Uprising: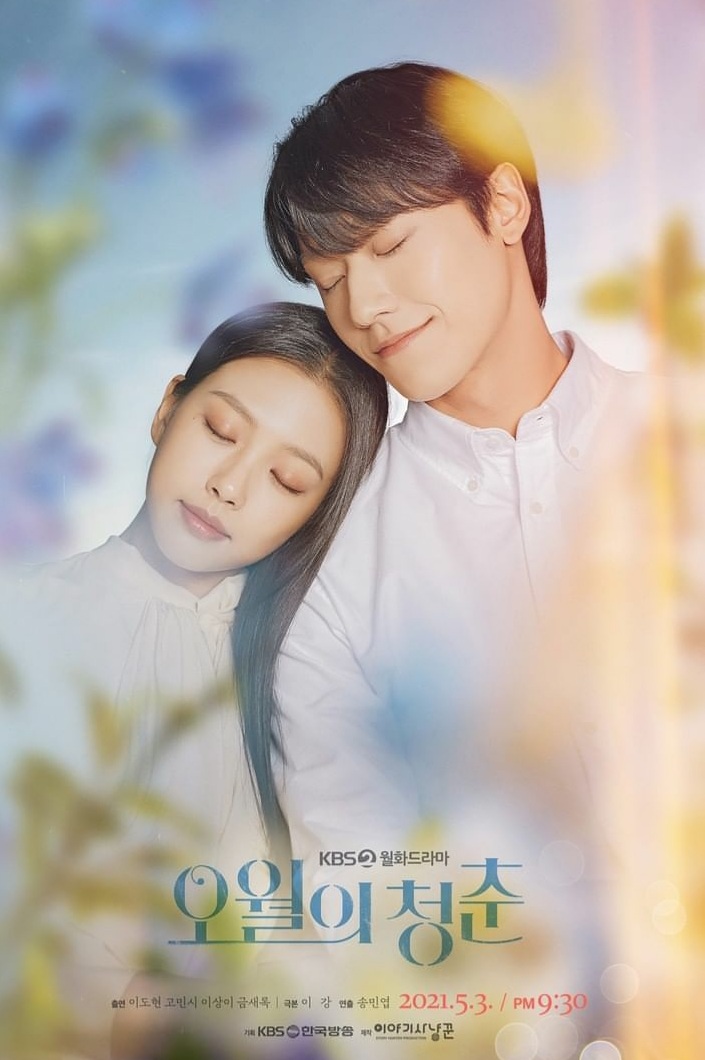 The Gwangju Uprising left a barbaric wound on the Korean History. The horror followed from May 18 to May 27,1980 when protestors against the totalitarian government's declaration of Martial Law confronted the troops which led to unaccountable causalities. In 2017, when President Moon Jae In came into power, he pledged to re-open and investigate the case. Other movies inspired by the uprising are A Taxi Driver, Fork Lane, Peppermint Candy and May 18. - Prashansa