When Life is Good Again - Dolly Parton's New Song is the Need of the Hour

Remember the warmth of a gentle ray of sunshine on your face on a chilly morning? That is exactly what Dolly Parton's recent release feels like in the tough times of the pandemic. Call it a ray of hope or an uplifting melody, Dolly's new song 'When Life Is Good Again' is every bit of a comfort we need during COVID-19!
The four minute and 11 seconds long song starts with a pledge that all of us should take for the future. In her powerful yet comforting voice, Dolly urges us to become a better version of ourselves and cherish every moment of each day, when life is good again. "When life is good again I'll be a better friend…A bigger person when…Life is good again…More thoughtful than I've been...I'll be so different then…More in the moment when Life is good again." With a strong message and a soothing tone, Dolly shows us how we have been taking things for granted and urges us to celebrate every day by being thankful for everything that life has given us, when it is good again.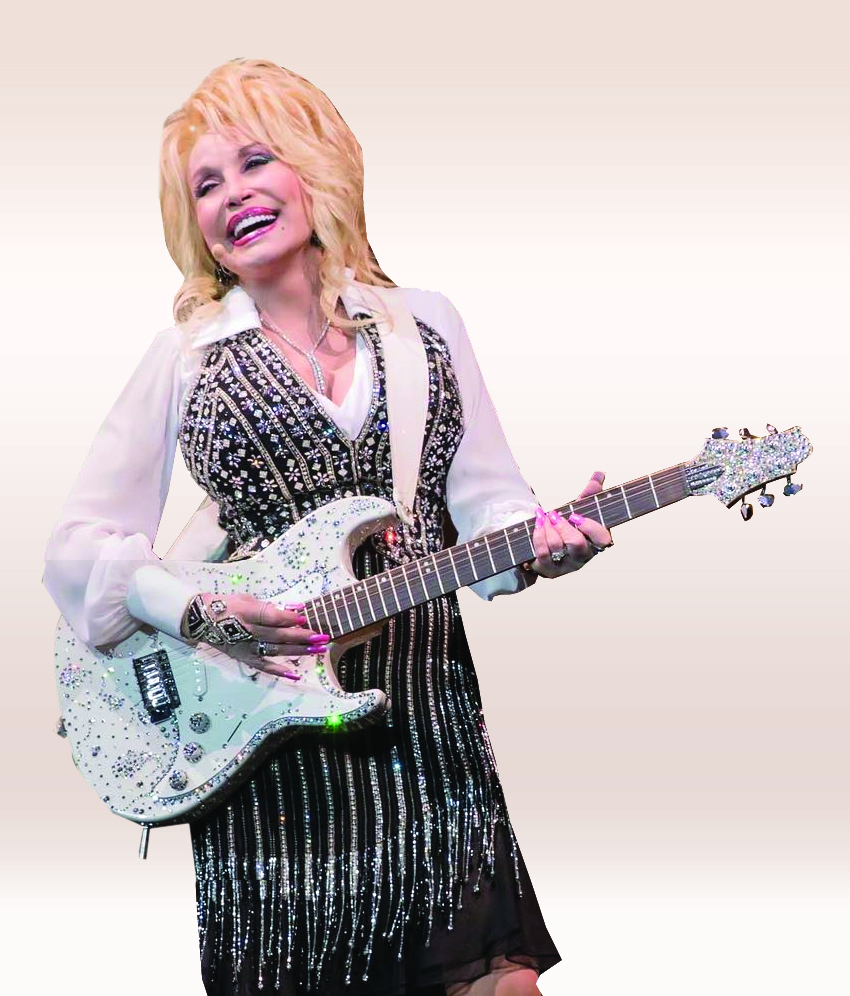 A few months back, when we wern't locked up and were safe outside, we had committed some big mistakes. From disturbing the nature to destroying mankind, somewhere we have all been a part of it and maybe didn't bother to notice it. Now that a microscopic organism has tied our hands and brought us to our knees, we know how valuable those things were and how great our lives were. Asking us all to develop a broader perspective and a new way of looking at life, Dolly says, "We need to change our ways...And right our wrongs." She continues, "I'll try to be someone...On which you can depend...A helping hand to lend...Let's open up our eyes...And see what's goin' on...If we're to move along...From where we've been," isn't she right though? We all need to change our perspective and try to give as much as we can to the universe, say, by being a good friend and a great human. When life is good again, we need to learn from our mistakes in order to draw a better future.
Dolly's song is a fountain of several emotions and feelings that all of us are dealing with right now. Be it guilt, fear, contempt, or hope, we are surrounded by all of it. Segregating and decoding it isn't easy, however Dolly's words seem to have done a pretty good job. As the song moves towards the end, it'll give you goosebumps. The amalgamation of Dolly's heart-warming voice, forceful chorus, and the loud instruments create magic and succeed in spreading the intended positivity. "We'll all be forever changed...I'll sell my boat and fly my kite...Walk in the park...go out at night...And hold my loved ones extra tight," these lines do wrap you in a warm blanket of comfort and bring that much awaited smile on your face. "We'll make it through this long dark night...Darkness fades when faced with light...But everything's gonna be alright...When life is good again," the much needed melody urges us to believe in ourselves and stand strong as this too shall pass! --- Srivalli