With the temperature in India predicted to average around 40°C through April, if there's one thing everyone is craving, it's a vacation. Thanks to modern-day connectivity and technological advancements, every corner of the world is accessible now. And if you're a seasoned traveller who thinks it's about time you moved on from the been-there-done-that Paris, Rome, and New York trips, here's a list you might like. With one country, one county, one city, one town, and one village; we've picked out international destinations that will take you off the beaten path into a little bit of paradise! --- Tanya
The Marina City
A port city in southern France, Marseille has been the hub for immigration and trade since it was founded by the Greeks in 600 BCE. The bay is flanked by Fort Saint-Nicolas and Fort
Saint-Jean, while the Basilica of Notre-Dame-de-la-Garde towers over the city. As France's oldest city, Marseille is rich with the blend of cultures that is unique to port cities. There are a lot of things to see in this colourful city, the first of which has to be its heart – the Old Port. Three sides of the port have quays with promenades that have converted 18th century warehouses into cafés, restaurants, and bars with outdoor seating where you can watch the city go by. You could also take a boat and sail into the Mediterranean Sea or select from the latest catch of fish at the Quai des Belges.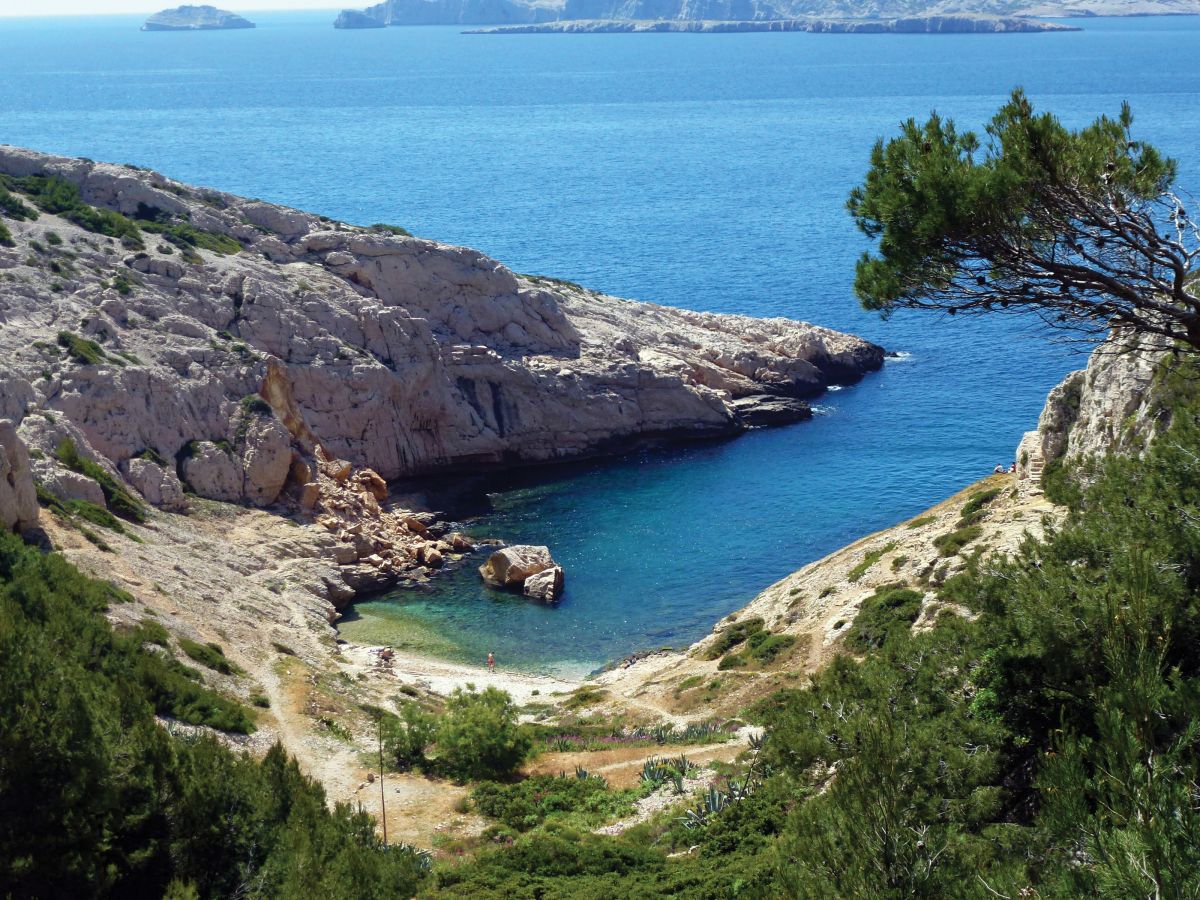 No matter where you are in Marseille, you'll see the Notre-Dame-de-la-Garde and visit it before your curiosity eats you up. It is a long climb up to the 19th century Neo-Byzantine church, but if you're not up for it, you could take the tourist train from Old Port to get there. With the golden statue of the Virgin and Child towering over you and the jaw-dropping view below, you'll have experienced one of Marseille's best spots. Nature lovers out there have got to see Calanques National Park, with its craggy white limestone cliffs and creeks that rise and descend sharply to the sea. If you're lucky and willing to put in the effort, you could visit the breath-taking cove at Calanque d'En Vau, and we guarantee you will be rewarded.
To really take in the city's 26 century-old history, spending half a day at Musee d'Histoire de Marseille is a must. With ceramics, mosaics, amphorae, sarcophagi, remains of ancient ships, artefacts from the Ancient Greeks, and beautifully intricate models of Marseille during its historical phases, history geeks are bound to have a field day! If you want to immerse yourself in the essence of Marseille, stay in Le Panier. The ochre-coloured walls, stone stairways, and long corridors that emerge in open squares will make you want to wear an off-shoulder flowy dress, carry a parasol, and twirl around to classical music. With a host of boutiques, craft shops, cafés, and aesthetic street art, this little district is a perfect confluence of history and style.
When you've done all your sightseeing and just need to relax, Marseille's 42-kilometre long coastline has some of the best man-made beaches including Prado Seaside Park, Corbiere, and L'Estaque – great spots to relax as you take in the stunning view of the Mediterranean Sea.