TV Shows Worth Watching - By Sabrina Joshi

A Very English Scandal
A Very English Scandal, exposes the true story of the first British politician to stand trial for conspiracy and incitement to murder. Hugh Grant portrays Jeremy Thorpe, a Member of Parliament who was accused of conspiring to murder his ex-lover, Norman Scott (Ben Whishaw). This three-episode series chronicles their furtive affair during the 1970s when sexual relations between men were illegal in Britain. When Scott threatens to make their relationship public, Jeremy is willing to go to any length to protect his reputation and career, even if it means making Scott disappear for good. Jeremy Thorpe's and Norman Scott's affair was one of the most shocking British political scandals in the second half of the 20th century. The trial revealed some of the darkest secrets of the establishment and has changed society forever. Director Stephen Frears, skillfully portrays this extraordinary tale of power, sex, and corruption.
Vanity Fair
Amazon Studios' Vanity Fair, written by Gwyneth Hughes, is the latest adaptation of William Makepeace Thackeray's 1848 classic novel. This gorgeous period drama takes place in early 19th century London during the Napoleonic Wars. Vanity Fair is the enduring, timeless tale of a young orphaned girl named Becky Sharp and her pursuit to scale the heights of English Society. British actress, Olivia Cooke, portrays Sharp as the enterprising, relentless social climber who is looking to marry rich to better her circumstances. She claws her way out of poverty with her considerable charm and seductive demeanour on England's upper-class men, while breaking hearts and losing fortunes along the way. Miss Sharp's charismatic and villainous ways eventually take her to the court of King George IV. This ingenious adaptation of Vanity Fair portrays a faithful performance to Thackeray's novel and beautifully revives the character of Becky Sharp.
The Widow
The Widow follows the story of an English woman named Georgia Wells (Kate Beckinsale) who is desperately searching for answers surrounding the mysterious disappearance of her supposedly dead husband, Will (Matthew Le Nevez). Georgia has been living a reclusive life in the Welsh countryside since receiving news of her husband's death in a plane crash in the Democratic Republic of Congo (DRC). Three years after the crash, Georgia glimpses a man resembling Will on a television news broadcast on Congo's civil unrest. Convinced Will is still alive, Georgia travels to Kinshasa, unaware of the perilous journey she is about to embark on. Her search takes her to the most violent regions of DRC, where she fights for her life to uncover the truth about her husband's disappearance. The Widow is an intriguing mystery thriller full of action, intrigue, and several plot twists.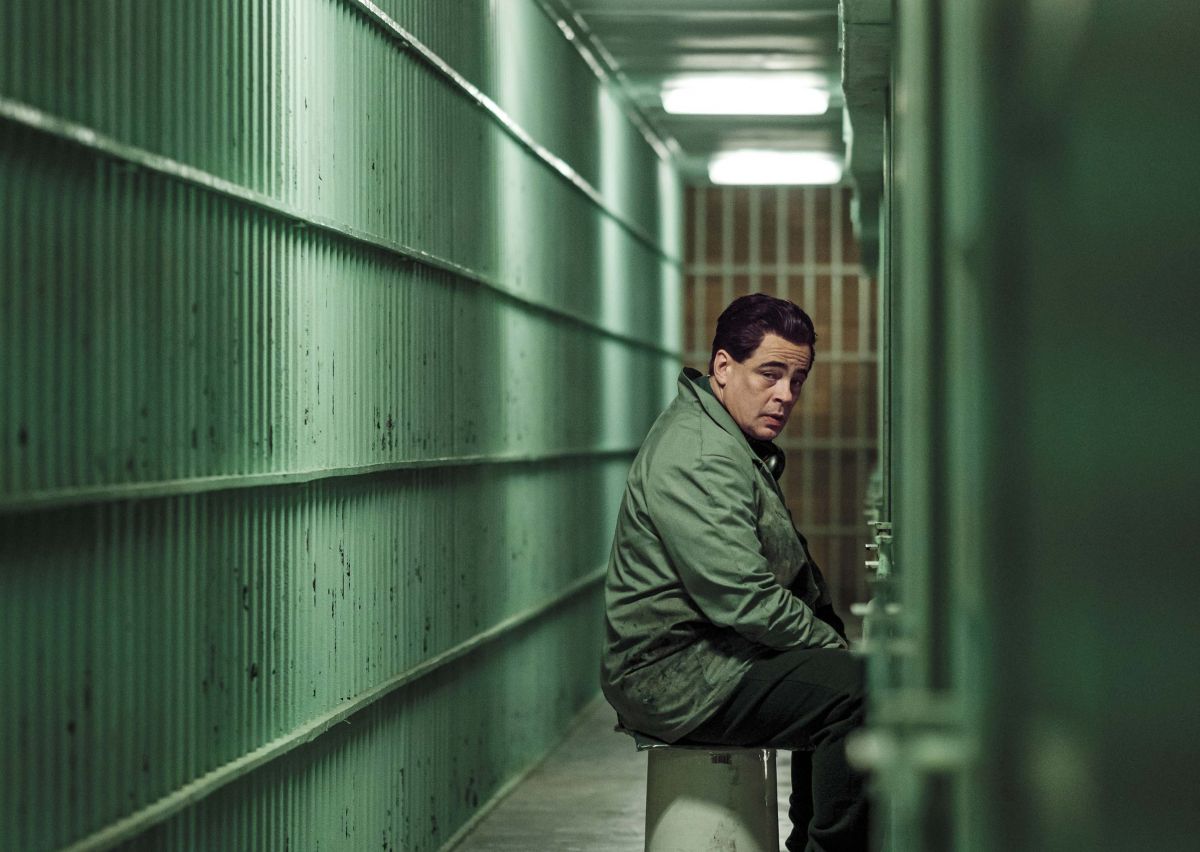 Escape at Dannemora
Golden Globe-nominated series, Escape at Dannemora, is based on the famous real-life 2015 prison break in Upstate, New York. Director Ben Stiller, brings this thoroughly gripping story of two convicted murders, Richard Matt (Benicio Del Toro) and David Sweat (Paul Dano), who break out of a maximum security prison with the help of a married prison employee, Tilly Mitchell (Patricia Arquette). While serving 25 years-to-life at the Clinton Correctional Facility in Dannemora, New York, the two inmates develop a sexual relationship with Tilly as part of their master plan to escape. After months of planning, they manipulate her into aiding them in their meticulously planned breakout. The brazen escape prompted a three-week manhunt for Matt and Sweat, costing the state over $20 million. Escape at Dannemora brilliantly depicts an intriguing storyline, supported with Patricia Arquette's award-winning performance.