Top three home remedies to get rid of white hair

Are you in your teens and already noticed a strand of white hair? Then nothing is worst than this. While growing up we were told that white hair is usually quite evident in old age but this not always true. Young people may also have white hair. In this article we will look at some of common causes and ways to prevent white hair.
There is not one but quite a few factors that lead to whitening of hair. However the fundamental cause is that the root of the hair no longer produces Melanin, which further leads to ca change in hair colour. Some of the common causes are Vitamin deficiency, genetics, unbalanced diet, stress, smoking, thyroid problem, deficiency of melanin, medical conditions. Now that we know about the factors that trigger white hair, let us see how to reduce this problem.
Top five remedies:
1.Black Tea- Black tea is rich in antioxidants, which further replenishes the hair follicles. Black tea not only helps darken hair colour but it also slows down the growth of white hair.
How to use it: For shining black hair, take one cup of boiling water and add a tablespoon of black tea and a teaspoon of salt. Let this mixture boil for five minutes. Keep it in room temperature and let the solution cool down. Strain and apply this solution to rinse your hair. Leave it on for about 10 minutes and rinse again with cold water. Do not use shampoo. Apply this black tea pack twice a week to notice some significant changes.
2.Fenugreek Seeds- Fenugreek seeds are loaded with iron, potassium, Vitamin C and lysine. These nutrients not only help in hair growth but also prevent premature greying of hair follicles. Fenugreek seeds also aids in preventing dryness of scalp.
How to use it: To make the pack, use fenugreek seeds that are soaked in water overnight. Then grind the fenugreek seeds with water until you get a smooth texture. Apply this mixture to your hair and let it soak well for about 45 minutes. Wash your hair with a shampoo and conditioner (make sure they are sulphate-free).
3.Hibiscus flower and Indian Gooseberry (Amla) - Amla or Indian gooseberry is good for a variety of hair issues, including hair loss, dull hair and premature greying. It is rich in Vitamin C and antioxidants. For ages, Hibiscus is used for hair growth. It also aids in reversal of the grey hair.
How to use it: Take about 3 tbsp of crushed Hibiscus flower and leaves, 3 tbsp Amla powder and water. Blend all the ingredients well until you get a smooth paste. Apply this hair pack to your scalp and run it through the tips of your hair. Leave the mixture for about 45 minutes. Rinse your hair with a mild shampoo and conditioner (Sulphate-free).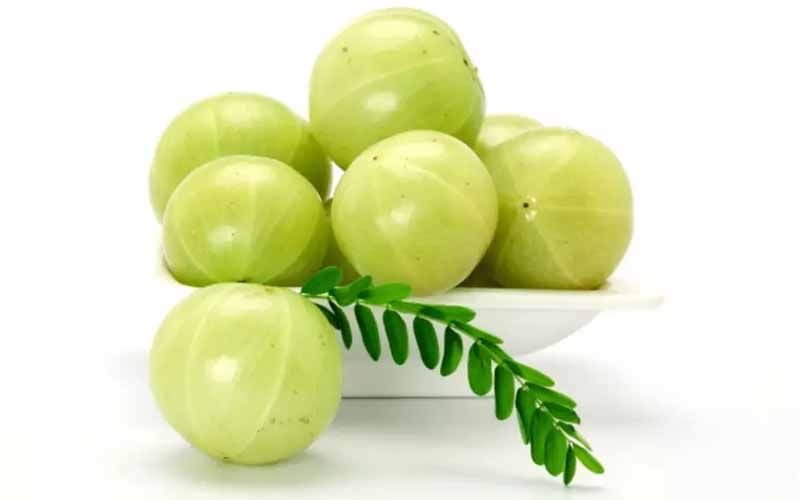 -Akhila Kakarala
Pic courtesy: commons.wikimedia.org
commons.wikimedia.org