Top four foods to slow down the process of ageing

At some point in your life, you must have heard the phrase 'Age is just a number'. While this statement is true in a sense, it's also true that age doesn't hide its arrival when the time comes. As we grow older, it becomes more difficult for our bodies to produce enough elastin and collagen. These two proteins are essential for maintaining healthy, glowing skin. And when your skin gets deprived of them, its surface becomes thin, which can lead to fine lines and wrinkles ,apart from dark spots, pigmentation, open pores, and dry, sagging skin.
While various treatments such as plastic surgery or other cosmetic procedures may work temporarily, they may also take a toll on your health in the long run. Often, the best way to maintain healthy skin and delay the effects of ageing is to make some basic lifestyle changes. One of the first steps in adopting a healthy lifestyle is to modify your diet, specifically by incorporating foods that are rich in essential nutrients.
In this article, we give you a rundown of a few healthy foods that can help slow down the process of ageing.
Broccoli: Broccoli is usually at or near the top of any antioxidant food list. This mouth-watering green leafy vegetable is a rich source of fiber, vitamins C and K, calcium, and lutein. The vitamin C content in broccoli aids in the production of collagen, a protein that helps maintain your skin's elasticity. Broccoli contains nicotinamide mononucleotide, a compound which has been shown to help slow the ageing process. Add steamed broccoli to a snack, or a bowl of salad, or make a broccoli curry and have it with rice.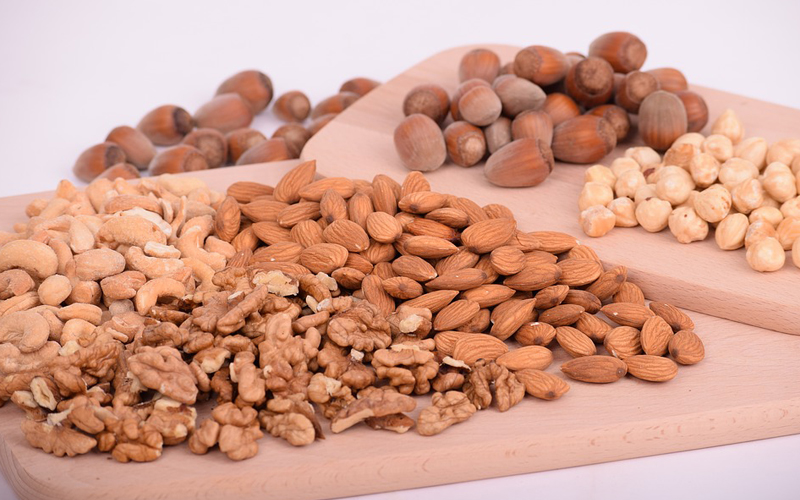 Nuts: Nuts such as macadamias, walnuts, and almonds are loaded with vital vitamins and minerals. Almonds are a rich source of vitamin E, which helps restore skin tissue. Making a habit of consuming a handful of almonds on a daily basis helps keeps your skin's moisture intact and protects it from sun damage. Walnuts are another great option, as they're loaded with omega-3 fatty acids, which protect your skin from sun damage, enhance cell membranes, and give you radiant skin. Try tossing some nuts into your cereal bowl in the morning, or add a few in your delicious smoothie or salad.
Red bell peppers: When it comes to anti-ageing, it's essential to incorporate red bell peppers into your diet. Along with high vitamin C content, red bell peppers contain antioxidants called carotenoids, which help protect your skin from pollution and sun damage and slows the process of ageing. The vitamin C content in peppers aid in collagen production, which is critical for maintaining a wrinkle-free, glowing complexion. Try making a red pepper curry, or add a few peppers to your salad bowl.
Papaya: This tasty fruit definitely belongs on the list of foods for healthy skin. Papaya is rich in various vitamins and minerals. This wonderful fruit reduces the appearance of wrinkles, dark spots, and fine lines, and also enhances the skin's elasticity. The presence of an enzyme called papain delays the signs of ageing. Papaya also contains vitamins A, C, and E, which are often the key active ingredients in anti-ageing skincare products. Along with eating this fruit, you can even benefit from applying it directly to your skin. Papaya can be incorporated into your diet in various ways, including adding some to your salad. Or just eat a few pieces along with some honey.
-Akhila kakarala
Pic Courtsey: pixabay.com