TOP FOODS THAT CAN CURE A HANGOVER

While "Boss! aur ek" has been the slogan of crazy nights, "I'm never drinking again" has been the slogan for the morning after. Battling a bad hangover? Here are some foods we swear by for the morning after.
LIQUIDS: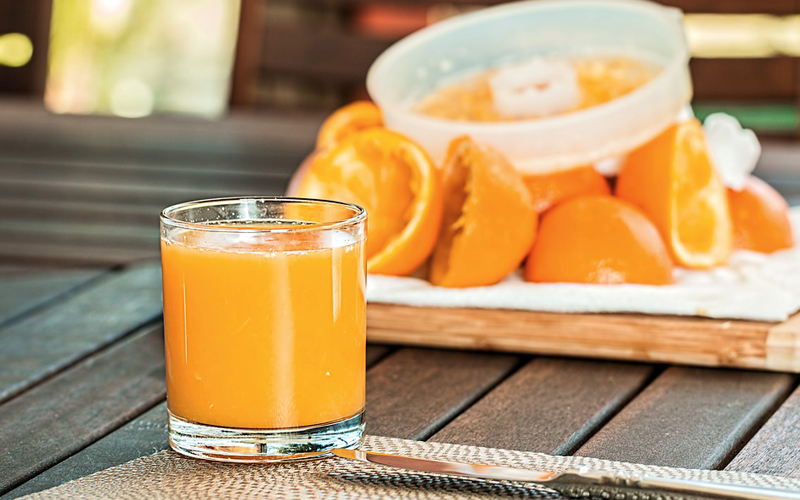 The first step towards curing a hangover is to keep your body hydrated. While water works wonders, only water is not enough. Sip on tender coconut water, sports drinks and fruit juices like lemon, orange, watermelon and kiwi. Avoid caffeine but if you're a coffee addict—have very less coffee and drink twice the amount of water.
THE KING'S BREAKFAST:
An ideal breakfast for the morning after would be scrambled eggs / anda burji on toast, hash browns and some bacon. If you're vegetarian you can always replace the bacon with some baked beans, grilled mushrooms and tomatoes. Though it's high on calories, it's a great way to get back some nutrition into your body.
THE LAZY MAN'S BREAKFAST:
If you really can't bring yourself to cook a big breakfast, we have an alternative – The lazy man's breakfast. Help yourself to a big bowl of cornflakes, toast with honey or just whip up some instant mac & cheese or masala oats!
BANANAS:
For generations now, bananas are something people swear by. Include them in your breakfast or blend them for a smoothie / milkshake. They're easy on the stomach and a quick way to pump some potassium into your system.
TOMATO SOUP / TOMATO JUICE:
Tomatoes are loaded with anti-oxidants and fructose, which helps in your metabolism. They also raise your blood-sugar level, pumping in some energy.
Ginger/ Peppermint
Chew 2-3 pieces of ginger or a few peppermint leaves to cure nausea, headaches and indigestion. If you're not a fan of both, just sip on some ginger tea or peppermint tea.
Ghar ka Khaana:
Indian food like curd rice, idli-sambar and dhokla too are considered great hangover cures. Give them a shot!
-Nitasha Silesh
Pic courtesy: Pixabay