TOP 4 SUMMER FRUITS FOR FLAWLESS SKIN AND HAIR!

While one must be gorging on summer fruits like watermelon and papaya to beat the heat, it can also help to know that these can be used in battling skin and hair woes…
Papaya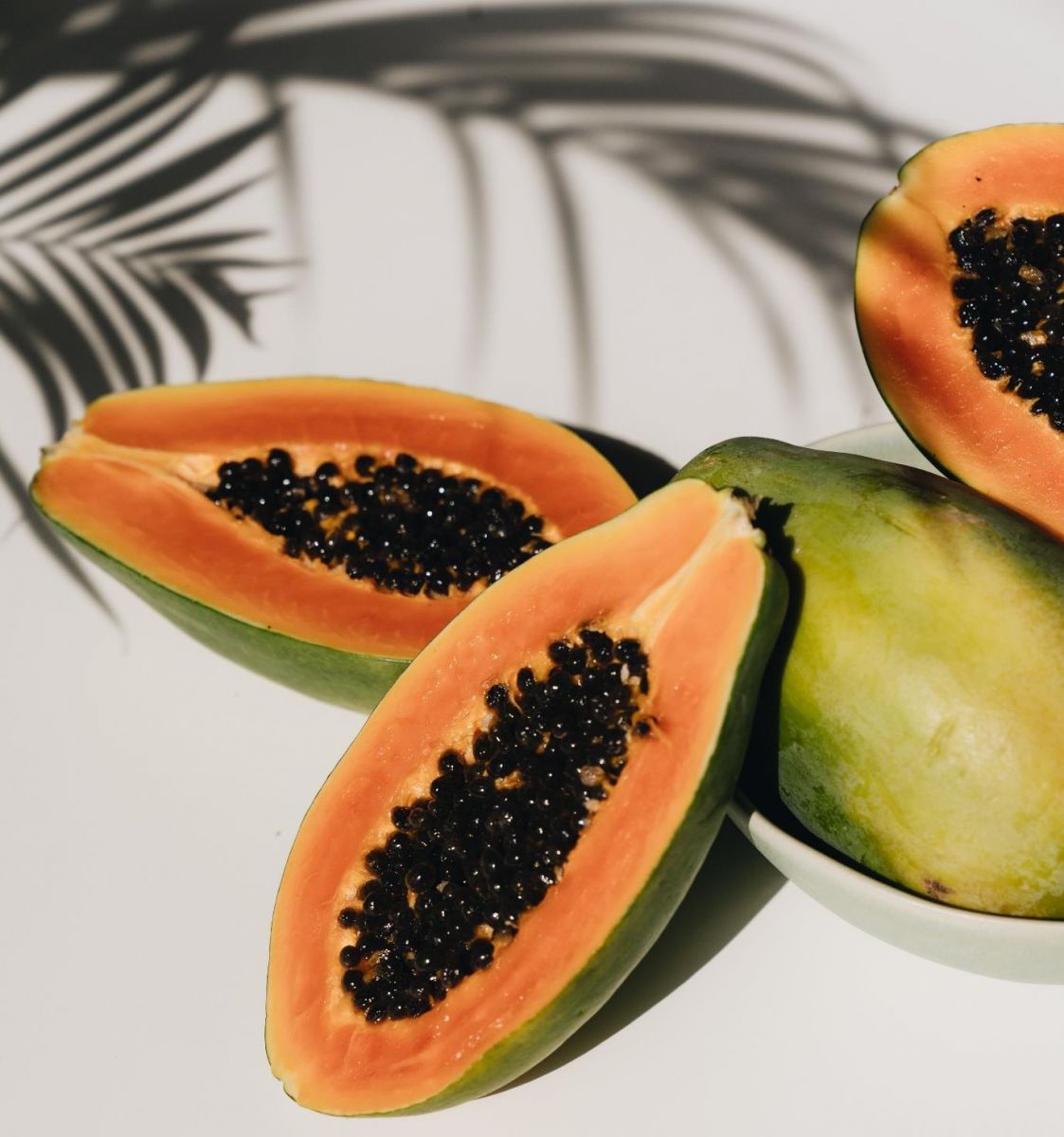 It is perhaps one of the most well-known fruits when it comes to skincare. It is a common ingredient in many skincare products as it is a rich source of Vitamin C. It also contains carotenoids like beta-carotene and lycopene. Together, these nutrients do wonders for the skin. They help protect the skin against free-radical damage, which results in wrinkles and other signs of ageing. When used directly on the face and body, papaya helps improve the texture and the appearance of the skin.
Grapefruit
It is a great but often neglected citrus fruit for the summer season. It has the highest concentration of Vitamin C, necessary for the production of collagen in the skin. Grapefruit extracts are commonly used in skin and hair care products to help reduce dandruff and acne conditions.
Pineapple
It is a low-calorie fruit that is rich in fibre. It boosts the production of collagen. Moreover, it helps the skin shed damaged and dead cells, thereby promoting a clear and healthy complexion. Pineapple is also beneficial for the skin as its antioxidants fight the signs of free-radical damage to the skin. Making this fruit part of your daily diet will reduce the signs of ageing and the appearance of fine lines on your skin.
Watermelon
The seeds of watermelon are just as beneficial, if not more, than the fruit. Watermelon contains several antioxidants that help defy the signs of ageing on the skin and make it look firmer, younger, and healthier. Moreover, the fruit's seeds contain unsaturated fatty acids such as linoleic acid that keep the skin elastic and youthful.
Most people think that the benefit that fruits provide to the skin and hair is best accrued when they are applied directly to the skin/hair rather than eating them. However, it is important to clarify that the best way to reap the benefits of fruits and vegetables for good skin and hair is to incorporate them into our diet. Of course, there are many ways in which you can use fruits topically as face packs or hair masks, but do not think that that will make a good enough substitute for consuming them.