Style Craze! - Geetika Chadha

You can't scan a fashion website, Instagram or even Snapchat nowadays without seeing a stylist's work. It's no different in the case of Geetika Chadha, a certified image consultant and celebrity fashion stylist in the city. She's currently outfitting some of the most photographed celebrities in the south – from Rakul Preet Singh to Pranita Subhash and Pragya Jaiswal. She's the enchantress behind the glam-packed looks of celebrities who strut with poise and strike stylish poses for the paparazzi. She favours monochromatic looks, complicated drapes, pantsuit flair, fun separates, bold ruffles, and some inimitable ethnic styles. The result is beautiful, minimalist glamour.
Geetika made a steady journey into the rather slippery field of fashion. In this interview, she shares some of the best styling insight you can find.
Why fashion?
Fashion is a very dynamic field. Being creatively-inclined, this is the field I had to be in! You can be all kinds of creative in fashion, and that's what I really like about this field.
What's the most challenging situation you've had to face at work?
I had to create outfits for a song on the very first day of my work. It was the most challenging day so far!
Who do you draw inspiration from?
My mom. She's the strongest person I know, and I always draw inspiration from her, apart from looking up to her!
What are your interests apart from fashion and styling?
I'm into image consulting as well. So apart from styling, I offer group training classes and coach individuals to make changes to their looks, communication skills, and behaviour.
Who has been your best muse among celebrities so far?
It's tough to pick one particular muse! All those whom I have worked with have been absolutely great. Rana, Rakul Preet Singh, Sonal Chauhan, Pragya Jaiswal, Pranitha Subhash, Venkatesh, Sundeep… count them all!
What are the five must-haves in the male and female wardrobes?
Male: plain black tee, plain white shirt, a pair of well-fitted jeans, a nice blazer, and black formal shoes. Female: plain white tee, a little black dress, a pair of well-fitted jeans, nude heels, and black tights.
Who do you think is the most stylish today?
In India, it's hands-down Deepika Padukone and Akshay Kumar. They're very experimental apart from being stylish. And talking internationally, it's Rihanna and Blake Lively. They're simply amazing!
Describe your style in one word.
Functional.
A fashion faux pas for you? And what's the one fashion trend you absolutely love?
Anything that makes you look silly is a fashion faux pas for me. And outfits that are uncomfortable, too. For instance, boots with shorts. One fashion trend that I truly adore is anti-fit jeans.
What does your typical day look like? What's the best moment of your day?
My days are mostly centred on my little, two-year-old toddler. The best moment of my day is all the moments spend with him! He just adds a lot of joy to everything in my life.
What advice would you give an aspiring fashion stylist?
Follow your passion. With an open mind, you can find inspiration in the most unconventional ways or resources!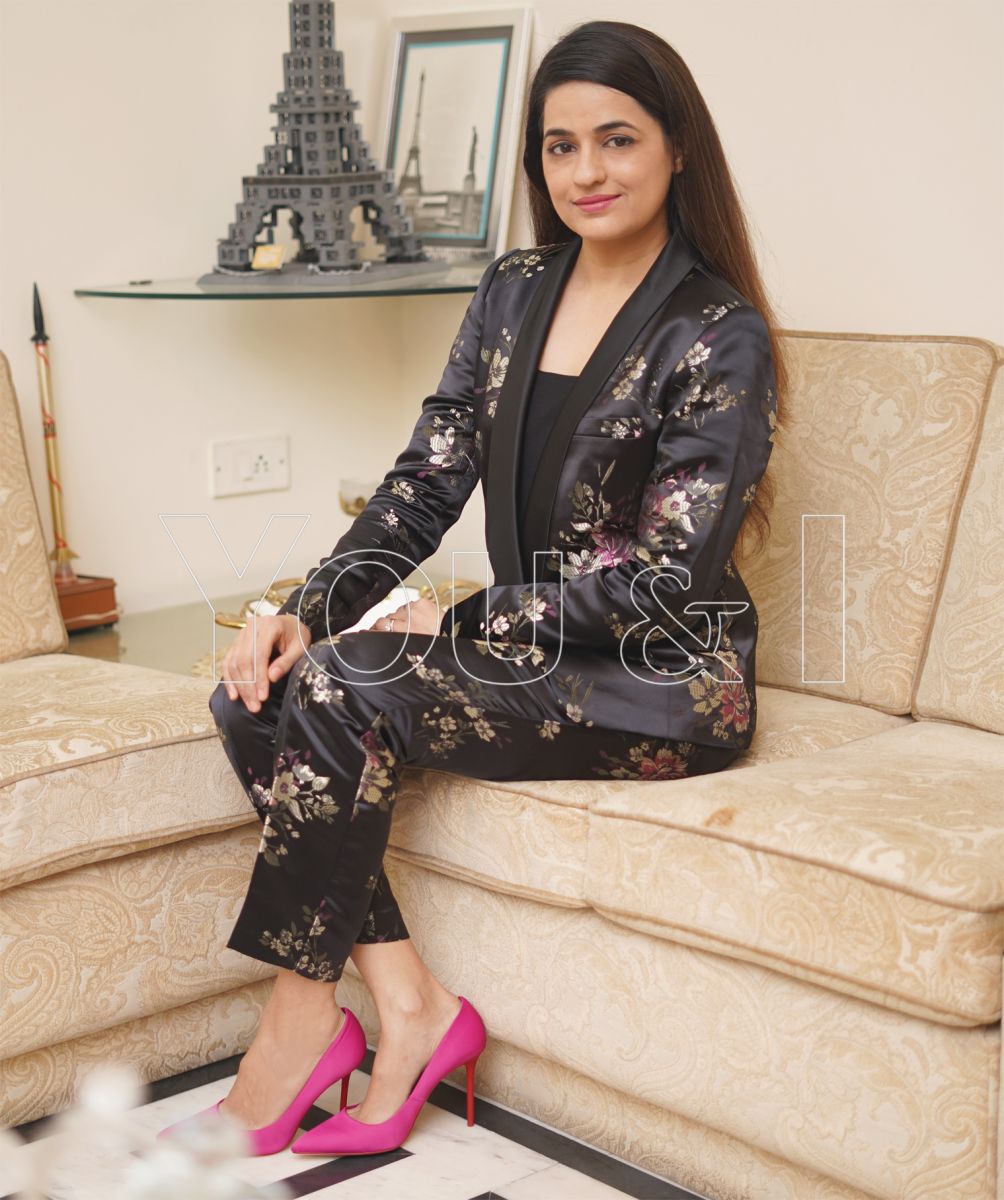 What's the biggest misconception people not working in your field have about your job?
That it's all about glamour. The truth is there's a lot of hard work that goes into creating each look.
What challenges do you have as a stylist?
Sourcing in time. Timelines tend to be really short sometimes, and that makes it challenging.
What goals do you wish to achieve in the future?
To create a unique personal style for my clients and help them express through their dressing.
How do you choose what looks work for each individual client?
This requires a thorough understanding of their personality and preferences. Also, I try to keep the look apt for the occasion.
Do the clothing choices you make at work inspire your personal style?
Yes it happens quite often. There were many instances when my dressing was highly influenced by projects/ characters I was working on. It's true vice versa as well, in the sense that I tend to bring in my personal/ signature style while styling someone. It's a two way street.
What's your favourite item in your closet?
Ripped blue jeans and a white tee.
What items do you feel are worth splurging on?
Luxury bags, good shoes, perfumes, and good makeup.
You style a lot of people in the public eye, do you consider yourself to be a trendsetter?
I definitely believe in my work and my celebs being the trendsetters. People have become fashion savvy and tend to look up to their favourite style icons to draw inspiration for their daily dressing. So yes, I do believe my work influences and inspires people through the celebs I style. – as told to Sumana