One of the best-known holiday destinations in Southeast Asia, the Kingdom of Cambodia is renowned for its historical ruins, archaeological exhibits, impressive stone temples, and much more. This week, Urmez Bhote and his companions give us a glimpse of the 'much more' that they experienced, and share some special insights into this popular destination. Bypassing the tried and tested itinerary, these travellers put a fun and unique spin on their Cambodian adventure.
More of an adventurous getaway than a stag party, Urmez Bhote, along with Aradhya Alamuru and the now happily married Faraz Qureshi, began their nine-day holiday in Pnom Penh, where they spent a couple of days exploring the city. While the trio chose not to visit Siem Reap or any of the Angkor ruins, thereby saving them for another trip, they did get to visit the famed Cambodian Killing Fields. This sobering attraction marks the numerous sites where more than a million people were killed and buried by the Khmer Rouge regime between 1975 and 1979.
Moving on to the main part of the holiday, Urmez and his friends spent the rest of their vacation in and around the island of Koh Rong Samloem. The island is slowly gaining in popularity, due in part to the variety of accommodations it offers. To reach the island, the boys had to take a ferry from Sihanoukville, where they spent a fun night by the bay. Koh Rong Samloem is a large island divided into two halves; on one end there is the private section where the trio was based, while the other end is filled with tourist attractions.
Throughout their stay in Cambodia, the group stayed in hostels. There are two kinds of hostels available: regular ones for travellers who wish to stay overnight before moving on to the next destination, and party hostels that are filled with organised activities like quizzes, bar hops, barbeque nights, and other games. The private section of Koh Rong Samloem houses one such hostel, and that's all that most travellers would need here. Not only do these accommodations offer a slew of activities like paddle boating, snorkelling, and exploring the bioluminescent beach, but they also provide a great platform to meet like-minded people from across the globe.
Organised by the hostel itself, there was something to do every day! Whether it was meeting a new person from a different country, or playing a game of chess over a philosophical conversation, there was never a boring moment. Surrounded by fun-loving British, German, and Italian travellers, Urmez, Faraz, and Aradhya were the only Indians on the island, apart from another solo traveller. Owing to the hostel's extensive facilities, they were able to hike to the other side of the island and return by evening. Saving the visit to the Russian Market for another trip, the trio took time to further explore the island in tuk-tuks.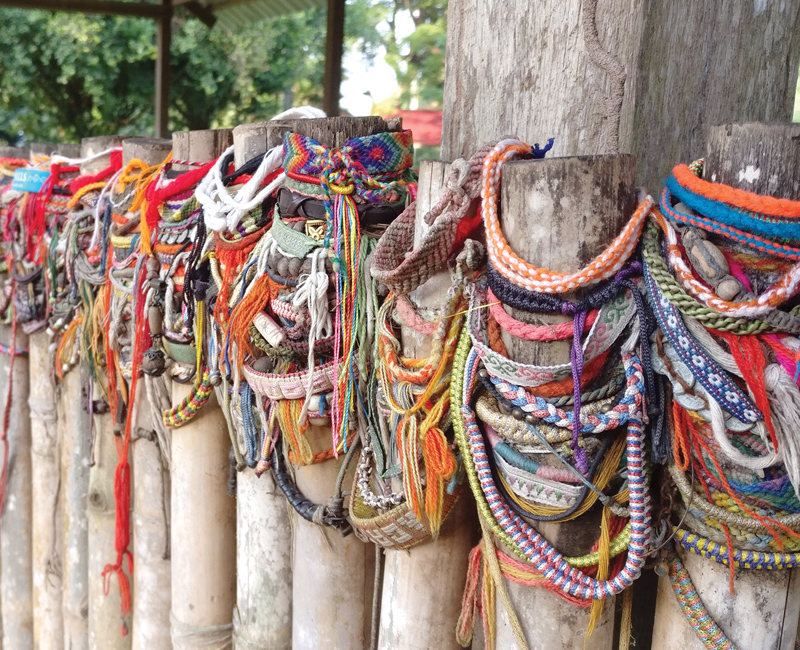 In terms of the cuisine, Urmez describes it as "interesting but not too different". While there were Continental options for the travellers at the hostels, it was the street food that was more diverse. An abundance of sticky rice, varied meat options, and vegetables and noodles had quite a few similarities with Indian street food, he says.
Though there may still be a host of tourist haunts that the trio have yet to visit in Cambodia, there's no doubt that this was one immensely enjoyable getaway that beats a typical mapped-out vacation. With the hostels (and their activities and other guests) being the highlight of their holiday, Urmez would definitely recommend this trip to anyone, whether going solo or with a group of friends.
– Roshni