Ranbir Kapoor's birthday bash is a star-filled one

Ranbir Kapoor recently turned 36 and the actor celebrated with a huge party at his home with all his closest friends and family.

Present at the party were Jaya, Amitabh and Shweta Bachchan, Tina and Anil Ambani, Anil Kapoor, Suneil, Athiya and Mana Shetty, Karan Johar, Sridevi and Boney Kapoor, Amrita Arora Ladak, Adar and Natasha Poonawalla, David and Karuna Dhawan, Mahesh and Haseena Jethmalani, and Shaina NC. Also present were family members like Aadar and Armaan Jain, Kareena and Saif Ali Khan, Karisma, Babita and Randhir Kapoor, Neetu and Rishi Kapoor, and Rajiv Kapoor.

The bash looked like it was super fun, since most people left way into the wee hours of the morning.

Ranbir has been in the news a lot off late because of his break-up with Katrina, and more importantly because of his delectable and amazing chemistry with Aishwarya Rai in Karan Johar's Ae Di Hai Muskhil.

Tina Ambani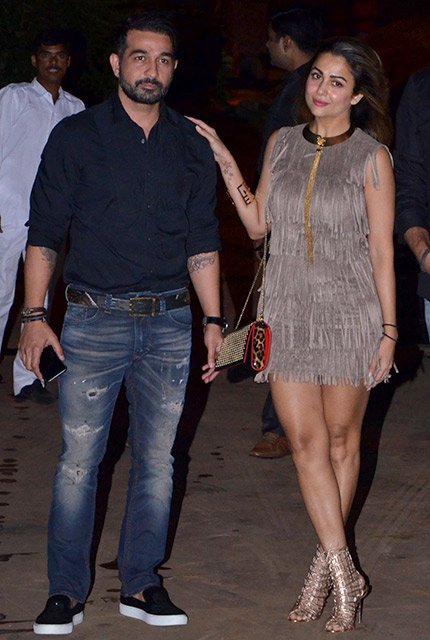 Shakeel and Amrita Arora Ladak


Shweta Bachchan


Karisma Kapoor


Aadar and Armaan Jain


Amitabh Bachchan
- Image courtesy: Viral Bhayani