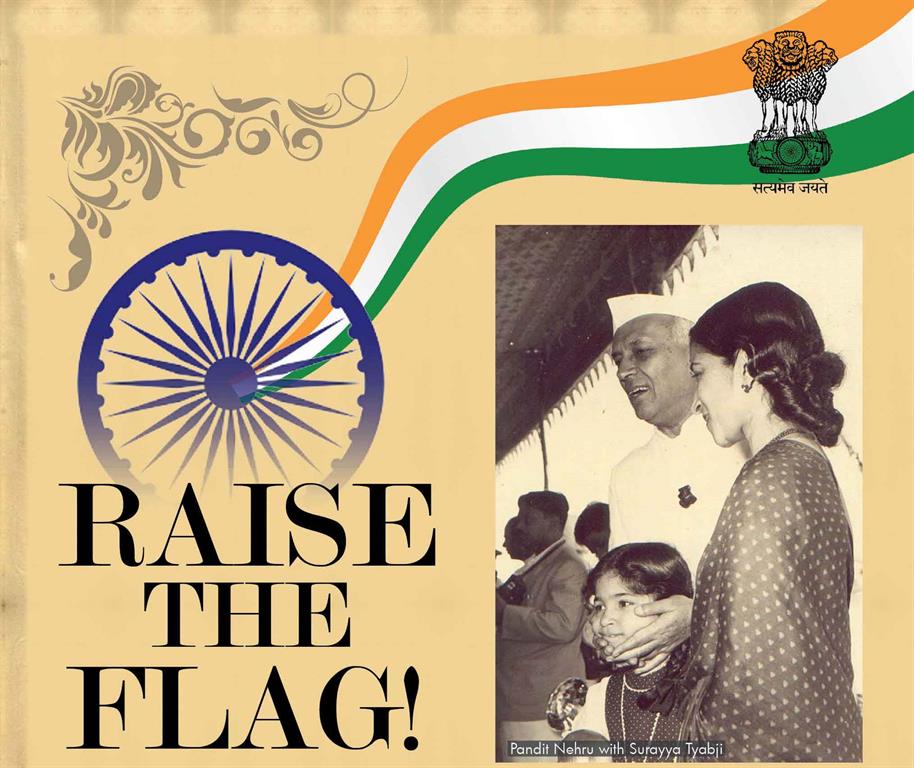 Who designed the Indian flag? It was a Hyderabadi couple, Surayya Tyabji — niece of Sir Akbar Hydari, a prime minister of the erstwhile Hyderabad State — and her husband Badruddin Tyabji, a member of the Indian Civil Service (ICS) subsequently seconded to the IFS at Independence and later a Vice Chancellor of Aligarh University. We learnt from daughter Laila that Surayya and Badruddin created the National Emblem by adapting the Lion Capital from the Sarnath Ashoka Pillar, and by replacing the charkha with another Ashokan motif, the chakra, came up with the National Flag.
 
Historians of a certain type have been given to trashing the erstwhile Hyderabad State as a legatee of the Mughals, and its Nizams as ruthless exploiters of the common people. Most are aware, however, that it was a peaceful state with a remarkable fusion of Hindu and Muslim cultures described as Ganga-Jamuni tehzeeb. Others have gone on to document the deeds of many Hyderabadis championing the cause of freedom from the British yoke.
 
Surayya Tyabji
One such notable contribution is thought to be the design of the National Flag. Although it was earlier attributed to Pingali Venkayya of Vijayawada (the erstwhile Bezawada), this perhaps is not accurate.
Voice of Telangana president Capt. L. Panduranga Reddy at a press conference in 2013, maintained, "Contrary to popular belief, the national flag was first designed by a Hyderabadi Muslim woman, Surayya Tyabji." He points out that patriot Dr Bhogaraju Pattabhi Sitaramayya, was commissioned to write a detailed history of Congress, came up with a book of 870 pages (with 86 annexures) but "not even once did he mention Venkayya's name".
For the National Emblem, Laila says, "My parents adapted the Lion Capital from the Sarnath Ashoka Pillar. My father was part of the Constituent Assembly, and everything was quite crazy, with not just the Constitution but every detail of a new nation being worked out… Suddenly, everyone realised that India was going to be independent in a couple of months and we needed a National Emblem.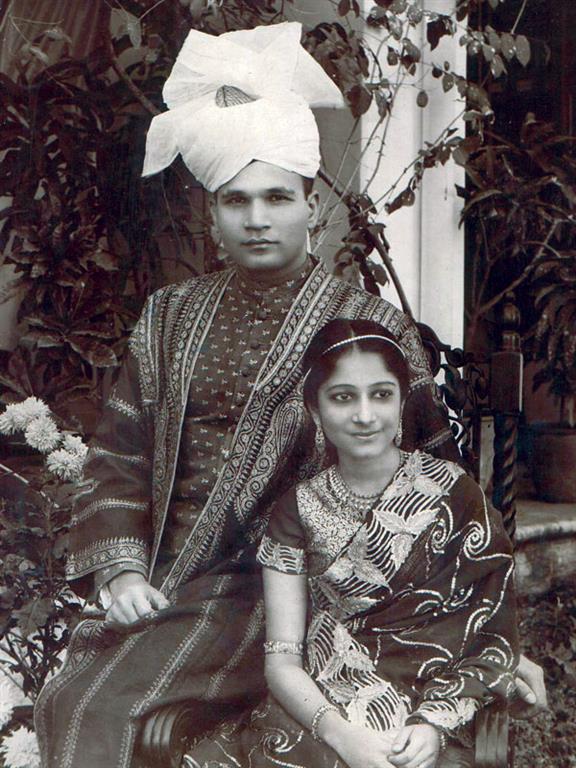 Badruddin and Surayya Tyabji
"So Nehruji turned to my father and said, 'Badr, you have an eye for this sort of thing, please do something about it…' My father sent letters to many art schools asking them to prepare designs, and dozens came in, all pretty ghastly. Most of them were heavily influenced by the British National Emblem, except that elephants and tigers or deer and swans replaced the lion and unicorn prancing on either side of the British crown, and the crown was replaced by a lotus or Kalash and banyan tree or something like that. Time was ticking along, and everyone getting a bit desperate, when suddenly my parents had this brainwave of the lions and chakra on top of the Ashoka Column (both of them adored the sculpture of the Ashokan period…) So my mother drew a graphic version of it and the printing press at the Viceregal Lodge made some impressions, and everyone loved it. And they took the same chakra and put it on the flag. Once it was done it all seemed so natural and obvious."
Surayya and Badruddin Tyabji with their children (L to R) Hindal, Khaled, Laila and Adil
Laila Tyabji adds, "Actually, my parents worked on it together, as they did most things. There was already the Congress Tricolour, so it was just a matter of replacing the charkha with the Ashoka Chakra. I remember how in the mock-up Amma first made, she initially painted the chakra in black, but Gandhiji refused to hear of black on the flag, so she very reluctantly made it a dark blue.
 
Abbas Tyabji who led the Dandi March with Mahatma Gandhi
 
 
Laila Tyabji
While citizens are now permitted to fly the National Flag at home and in offices, many are still ignorant of the correct way of doing so, points out Laila. She further adds, "My mother was 28 at the time I was born. If she were alive, she would be so upset at the disrespect sometimes shown to the flag. The colours are often so distorted these days. The orange sometimes becomes almost red, and instead of navy blue it is often electric blue; and we see all shades of green, from olive to parrot green. Also, the fact that it is to be made of khadi is almost forgotten."