The Phoenix Mills Ltd. host a Display and Drive Event of ROLLS ROYCE DAWN and GHOST SERIES II

Phoenix Kessaku and Rolls Royce came together for a display and drive event of the Rolls Royce Dawn and Ghost Series II at the newly launched clubhouse, Phoenix Club One in Bangalore. It was 'The Fine Art of Indulgence. Perfected.' with the celebration of luxury in its truest sense. The Rolls-Royce Dawn was for the first time showcased in Bangalore, and the city's top influencers and business honchos were present and were able to take a test drive of the Rolls-Royce Ghost Series II. The guests were treated to live music by Carlton and the Opus Jukeboxers and a specially curated English Tea menu boasting some delicious selection of titbits.

The guests were also seen enjoying a tour of the lavish show apartment of Phoenix Kessaku, an invite-only residential project by The Phoenix Mills Ltd. The interiors of the show flat at Phoenix Kessaku are done by Gunjan Gupta of Studio Wrap in their signature style of creating a narrative that encapsulates the life of a global Indian family. Breaking away from the norm of 'branded' interiors that have little or no relevance in a country that has a 1000-year-old cultural history, Phoenix Kessaku looks at clichéd 'luxury interiors' through a fresh lens that combines artful Indian taste with cutting edge contemporary design.

Phoenix Kessaku, is an exemplification of the idea of simplicity in complexity, allowing subtle and complex details, textures to exist in a balance of beauty and purpose. The Phoenix Kessaku precinct offers expansive living spaces ranging from 6200 square feet to 7500 square feet and by-invitation-only duplex in five exclusive towers. The towers Sora, Niwa, Mizu, Faia and Zefa are inspired by the five natural elements and come with the bespoke privilege of two club houses Midori – The Garden Club and Kaze - The Sky Club.
Present for the event were guests like Anjali Sharma, Namrata Bhatia, Arti Jain, Carlton Braganza, Davinder and Jhanvi Jain, Joewin Shamalina, Prashant Gupte, Rashi and Hozi Cutlerywala, Saloni and Raghav Bajoria, Seema Jaising, Sharab and Rachana Reddy, Vikram and Manjusha Jhaveri and Vipin Sethi. Present from Phoenix Kessaku was Arshia Ladak, Director, Phoenix Kessaku and Sharad Kachalia, Director, Navnit Motors.

Arshia Ladak


Saloni and Raghav Bajoria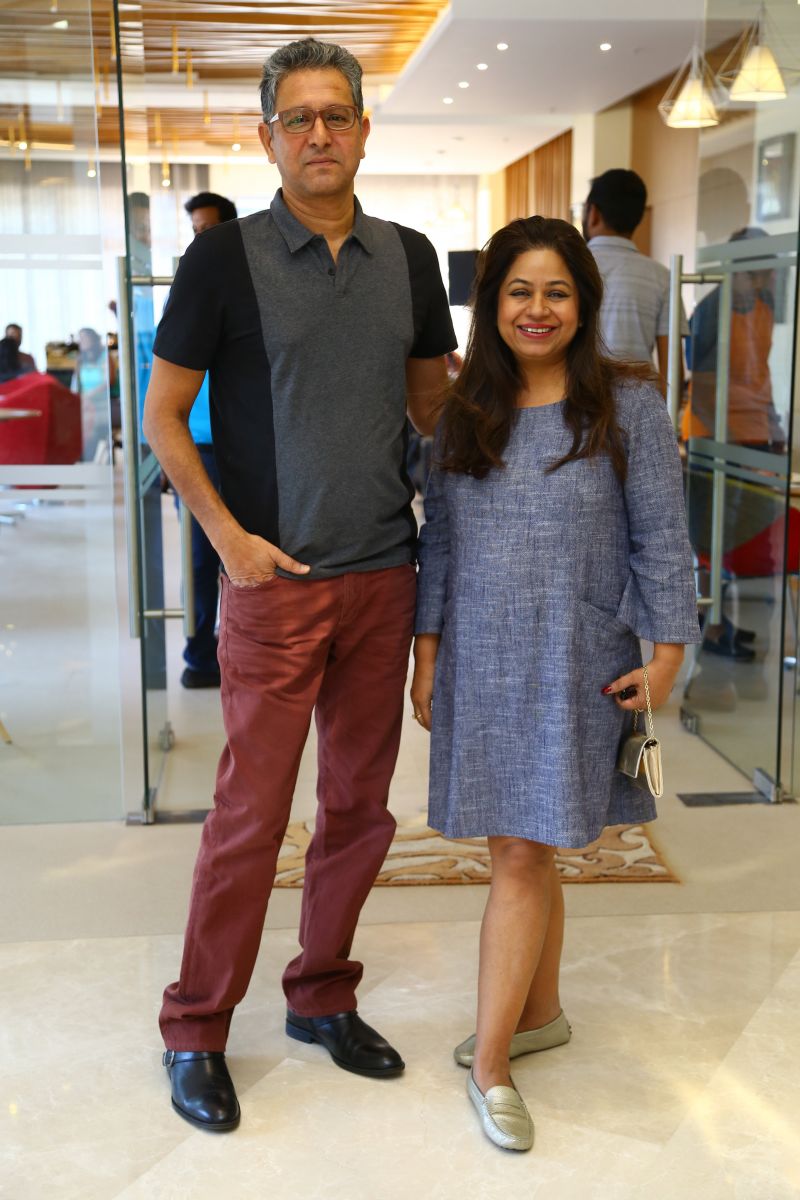 Vikram and Manjusha Maheshwari


Rashi and Hozi Cutlerywala


Prashant Gupte and Sharad Kachalia


Joewin Shamalina and Carlton Braganza


Seema Jaising


Sharab and Rachana Reddy


Carlton Braganza


Davinder, Arti and Jhanvi Jain


Vipin Sethi

- Pic and text courtesy: PR Tandem