The 22-year-old Cuban-American singer-songwriter, Camila Cabello has been setting the music scene on fire with her Spanish sexiness since she was first discovered on the famous show X Factor. After teaming up with fellow contestants to form the band Fifth Harmony, Camila started gaining popularity as the biggest voice in the band and began establishing her career as a solo artist while still with the band. She eventually left the group in December 2016 when she started exploring her Latino side more in her solo music. Her eponymous debut album was very well-received, reached the coveted number one spot on the Billboard 200 chart, and even got a Platinum certification. She became a household name with the lead single, 'Havana' with its distinctive Latino vibe that has already been gaining immense popularity around the world ever since 'Despacito'. It's no surprised the Latin beauty has amassed quite the fan-following ever since who have been waiting with bated breath for her new album.
Cabello dropped her sophomore album, quite aptly titled Romance on December 6. The first track from the album to be released was 'Señorita', on her best friend-turned-boyfriend, Shawn Mendes' third studio album last year. It was the couple's second collaboration after 'I Know What You Did Last Summer' and went on to reach number one on the US Billboard Hot 100, apart from a whopping thirty-five other countries! The couple's chemistry is evident in the music video and was even more so in their live performances of the track. 'Liar' and 'Shameless' were released on September 5, out of which the former has an unmistakable tropical pop vibe with the signature Latin touch that Camila gives her tracks; and the latter is a more raw track with honest lyrics, prominent percussions, and an animalistic music video.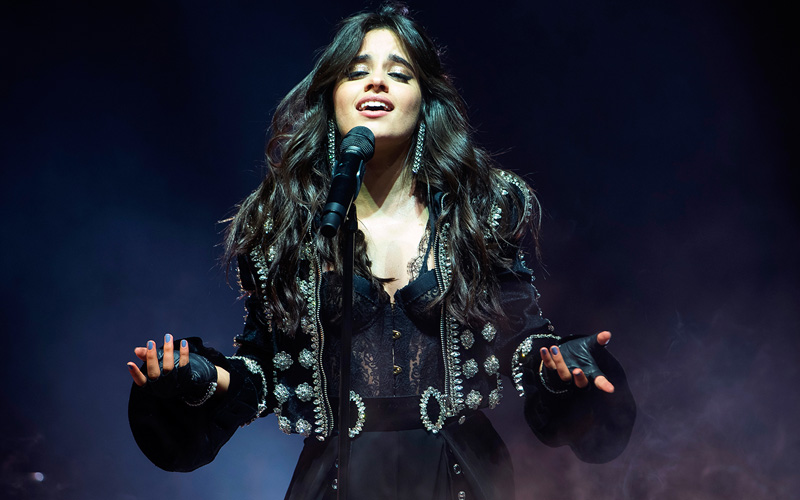 Next in line were 'Cry for Me' and 'Easy' that were released on October 4 and 11, respectively. While 'Cry for Me' is a snarky dialogue aimed at an ex that's gave a lot of teenage girls quotes for their statuses and its unexpected guitar riffs took us by surprise, 'Easy' is quite the opposite, lyrically and musically. The final single from the album and second track on the album was 'Living Proof that Cabello has performed numerous times since its release on November 15. The track's mellow pop vibe where the singer raves about the magnificence of her beau and the classically catchy chorus is bound to take it up the charts pretty soon! In the third track, 'Should've Said It' she gives us the same snarky vibe as 'Cry for Me', directed towards an ex as she sticks steadfastly to the blockbuster recipe, music-wise.
'Bad Kind of Butterflies' plays with the age old theme of longing for a forbidden romance and 'Feel It Twice' is a heartbreaking song about having lost someone and them returning just a bit too late. The raw vocals and ominous vibe of the song leave sit unclear which relationship the song was written about and whether that story ended well or not. The ninth track on the album, 'Dream of You' is quite obviously written by the love-struck Camila that we've been so much of, of late. The innocent, simplistic mellow track reminds us of that honeymoon phase in every relation when all you can do 'the whole day through is dream of you'. 'This Love' tells us about a toxic relationship that lyrically shows us her raw emotion while her voice makes you feel the pain she probably did at one time. It is followed by 'Used to This', sticks to the theme of the album, talking about a budding relationship. If this is what Camila is going to give us, yes we could get 'Used to This' too! The album ends with 'First Man', an emotional monologue with her dad, where she assures him that her boyfriend is a good man but when she gets to the chorus, the lyrics 'But you were the first man that really loved me' show us her bond with her father. The final chorus of the song talks about her walking down the aisle with her Dad as he finally agrees that her boyfriend deserves her, bringing the album to a well-rounded tear-inducing end.
Well, if you thought that was all, think again! Camila put out a bonus track on the digital edition featuring DaBaby titled 'My Oh My' is all about the classic Bad Boy stereotype who we have all fallen for at some point or the other. Overall, the album is an honest commentary on how Cabello perceives falling in love, being in a comfortable relationship, a relationship turned toxic, and a break-up. It explores all avenues connected to romance, just as the album title suggests and we're definitely happy with the Spanish beauty's near-flawless work on this album!
- Tanya