New Year, New Me… Not Really

When the clock struck midnight on the December 31 a week or so ago, many of us brought in the New Year believing that we'd left behind a terrible period of strife and agony. That's what 2020 has been for us, an entire year lost in the annals of time. As with the first week of every New Year, I too made my little list of New Year's resolutions – to be more empathetic, get fitter, and cut down on my vices. They lasted a whole 24 hours before my lifestyle reverted to its former glory. A few days into 2021 and I was already back at the bar, eating all the junk food I wanted and my running shoes stayed put in that corner of my cupboard where sunlight hasn't made an appearance for at least the last few years.
The TV bingeing is at its height; there's also increased laziness when getting out of bed (perhaps due to the colder winter, which makes a duvet and pillow as difficult to part with as it is while tearing a suckling babe from its mother teet). I am not alone in this malaise phase; many of my friends and family suffer from it too. Life as we knew it has changed. There's a deep hibernation we have gone into which is perhaps waiting for the glory of summer to return, the heat of the sun to shine upon our faces and wake us from a slumber that Covid has momentarily trapped us in.
In the meantime we have survived and vacationed, even getting spoiled rotten… going for holidays, turning to daylong binges on Netflix, indulging in those few extra drinks which wouldn't make any difference to our nights, for there was nothing great to look forward to at the other end of it. Days became weeks; weeks turned into months and months have now become a year. As I write this, we are but a few weeks away from the rollout of the Astra Zeneca Oxford Vaccine, Covishield. Produced by the Serum Institute in Pune, the vaccine is being provided to the Government for as low as Rs 250 per dose and to the private sector for Rs 1000.
This is perhaps great news for us, a year of aimless living has had its effect on the best of us. Whatever happened to our ambitions, our life's priorities, our goals for the year? 2020 bulldozed them to bits and then reversed back just to make sure there was nothing left. This new year, this new vaccine, perhaps ushers in a new era. An era of new light… the proverbial summer that we have all been waiting for to awaken us from our deep sleep.
When I spoke to a leading industrialist about the effects of the virus on the markets and employees, he quickly pointed out that "things will get to normal only by October 2021". What he meant, I think, is that the way of life we knew, the demand and supply, the churning of the nation's economic engine and the productivity of employees and staff would return to its pre-Covid levels by the end of this year. Why the long wait? Well, probably because there are billions of people who have to be inoculated before things go back to being hunky-dory.
Then there's the change in mindset that is of paramount priority. How does one re-enliven the masses, bring back the migrant workers, re-start international travel, when all we've been used to for so many months in a state of lifestyle coma? The challenge of this great feat lies with all of us individually. No leader or corporate head is going to give you the necessary pep-talk to come back from what most've us have gotten used to. There's no support line or group out there to tend to the psychological changes, the rewiring your brain has experienced or the 'work-from-home' culture you've become used to, thanks to the Chinese virus.
Nietzsche (who I've been reading an obsessive amount of these past few months) famously said, "Und Wenn du lange in einen Abgrund blickst, blickt der Abgrund auch in dich hinein," or in simple English, "And if you stare too long into the abyss, the abyss will stare right back at you". Powerful words, though spewing with the typical dark, mad genius of Neitzsche… which might ring true for many of us as we prepare ourselves to exit this abysmal period of our lives. Hoping, even praying, that the darkness we have seen, stared into in the last few months, hasn't seeped into us and caused irreparable damage. The uncertainty, the anxiety of tomorrow and the aimlessness we have experienced will soon be gone as we gear up for better days.
In the meantime, there's always the small things in life that we can appreciate and have become more innately aware of. The new skills we've picked up, the new friends made, the plans of future travel, the destinations out there beckoning us to explore them, new experiences, skydiving perhaps, picking up a new language or starting a new business… there's the promise of so much 'newness' in the air these days, that its almost intoxicating, smelling a lot like the Covishield vaccine, if you pardon the pun.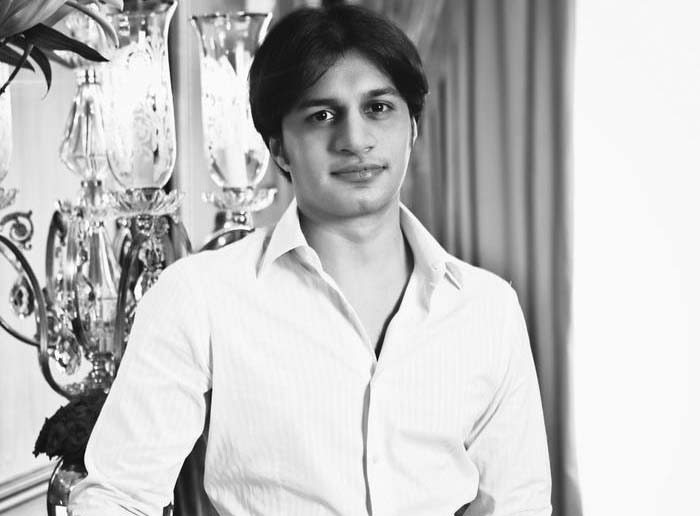 By Vishwaveer Singh