An Indian television actress, Shubhaavi Choksey is famous for playing Meera Singhania in the highly popular show Kyunki Saas Bhi Kabhi Bahu Thi, Rishika Rai Choudhary in Kahaani Ghar Ghar Kii, and Mohini Basu in Kasautii Zindagii Kay. Recently, she and her husband, Harshal Choksey travelled the length of London, a city that seems to have it all: from its modern and old tourist destinations, to its avant-garde street style, and being the world-class cuisine capital of gastronomy. Shubhaavi talks to You & I about her otherworldly experience of a lifetime in the city…
Shubhaavi has always wanted to go to London as a child. 'London Bridge is falling down' was a phrase that she heard a lot, and ever since then, it has been on her travel list! Harshal and Shubhaavi both love to walk and get a feel of the place, and they love exploring all the small nooks and corners and eating in all the quaint places that they discover. One fine day, her husband Harshal and she randomly decided to take a trip to the capital of England. They had the fortune of visiting the city during the fringe festival, which she was quite eager to witness.
After landing in London, the first place that they visited was the London Stadium. Initially built in 2008, the multi-purpose outdoor stadium is also known as the Queen Elizabeth Olympic Park or the Olympic Stadium. Constructed to serve as the track and field venue of the 2012 Summer Paralympics, the 2012 Summer Olympics, and even the site of their opening and closing ceremonies, it is currently used as the home of the football club West Ham United.
London defies the image of England as a fast-paced, crowded city with fancy designer brand shops and restaurants while offering so much more than we were able to cram into a weekend. The couple skirted around the city and had a look inside Madame Tussauds wax museum. Built-in 1835, this historical museum contains wax statues of many renowned people from various fields, including Michael Jackson, The Terminator, David Beckham, Donald Trump, Stephen Hawking, Alfred Hitchcock, and Dua Lipa. The famous Indian personalities include Lata Mangeshkar, Shah Rukh Khan, Mahatma Gandhi, Narendra Modi, Sachin Tendulkar and Virat Kohli. Shubhaavi got to see her favourites – Julia Roberts, Johnny Depp, Angelina Jolie, Aishwarya, Amitabh Bachchan, Hrithik Roshan and many more! They took a lot of pictures as she posed with Michael Jackson in his particular signature step and George Clooney.
As typical Indians, the couple attempted to try Indian cuisine. As they stayed at their cousin's place, they found a place that served delicious 'Butter Chicken'. After taking some more pictures at a Tea Centre, they rented a car and drove to Bicester village. From there they made their way to Scotland, where they stayed at a boutique hotel. One of Shubhaavi's favourite places was the Camden Town, where they did a lot of street shopping. London bridge's opening up left the couple flabbergasted and immensely enjoyed watching a cement structure open and close.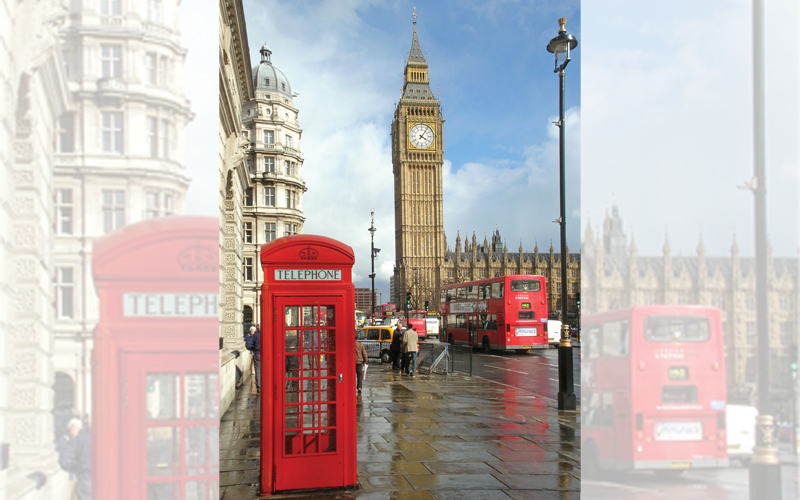 What struck the couple the most about the city were the difference in everyone's fashion – it was vivid, and they loved it. Shubhaavi definitely recommends London, as the way that they have done the restoration of their monuments is phenomenal. For the people who love artefacts and infrastructure, a London visit would be a wonderful delight. – Devanshi