My role must take the story forward - Richa Chadha

Richa Chadha was in the news for playing Paro in Sudhir Mishra's Daas Dev, a romantic political thriller that released in April. And now, with her latest release, Love Sonia, which revolves around the issue of child trafficking, everyone is talking about the diverse subjects she chooses. In a candid chat, the Bollywood actress who has carved a niche for herself through her own grit, talks to us about life after becoming an actress.
We saw a completely different side of you in Daas Dev. What was the most difficult aspect of the character?
I don't think that there was any difficult thing as such. The character was well-written and at the same time it allowed me to work with Sudhir Mishra sir. I feel, everybody should work with him at least once. My role was indeed quite different, as Paro was ambitious and also had a love angle which I found quite interesting.
Your latest film Love Sonia talks about child trafficking. What's your view on the issue?
It's a very serious issue. People are not being able to stop child trafficking anywhere in the world, and that's why I think it's a very serious problem in today's time. Making this film was not easy because as we know it's not a commercial topic and the subject is very difficult, too.
You have played a couple of very layered roles. Which one was the most demanding?
I think every role is difficult in a way. My role in the web-show Inside Edge was very difficult because in that I am not playing a character that is universally liked by an Indian audience...she smokes and she is an actress; so that was a very difficult role for me.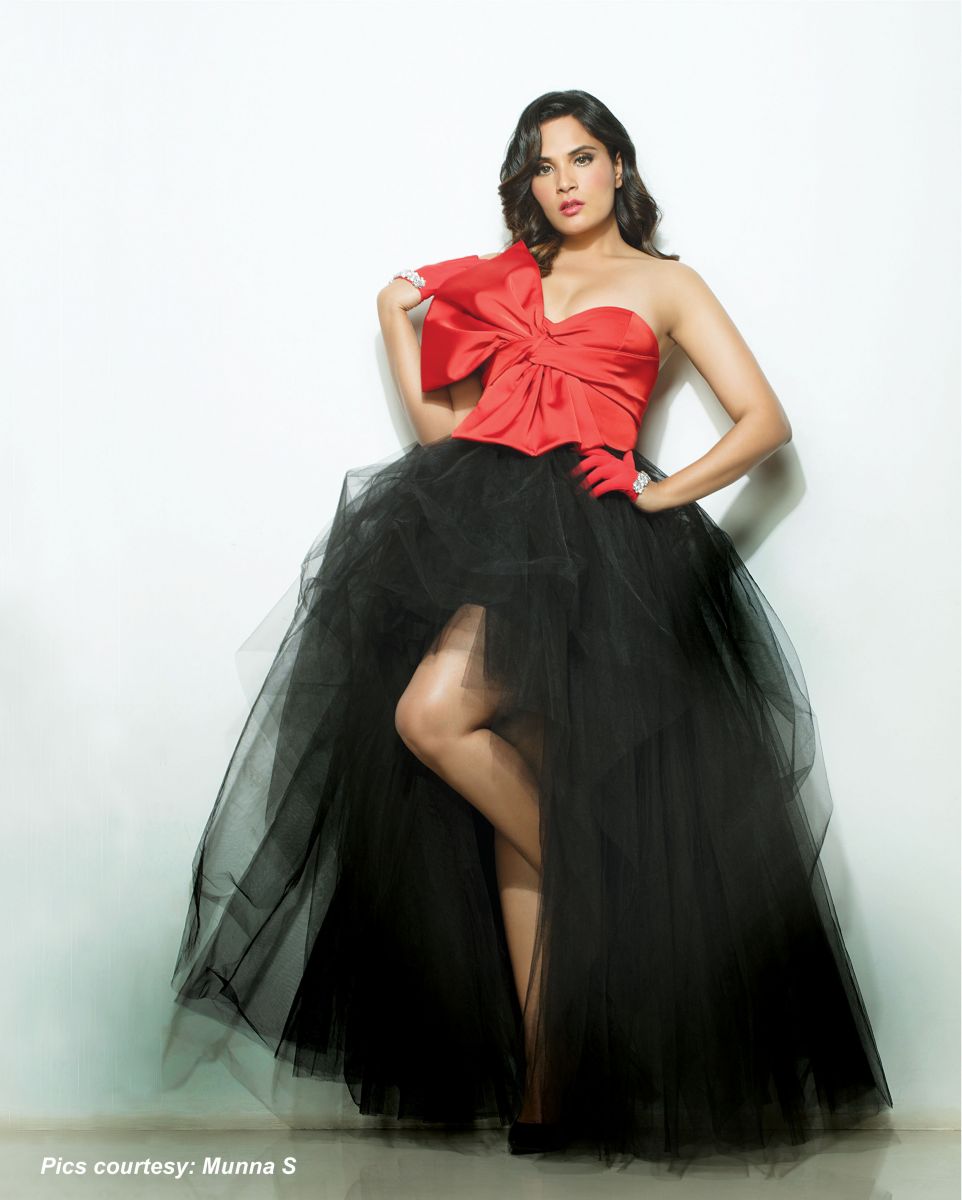 You recently made a comeback in theatre after a long gap. What's the best part of it?
Theatre is a great medium to learn the art of acting. Every aspiring actor should start with theatre. It really helps!
Inside Edge did quite well and you'll soon be seen in the sequel, too. What do you think is the reason behind the grand success of web cinema?
I think it's the fresh content. Web cinema offers great content which you do not find easily on TV. Earlier, TV was very different and our parents used to watch good quality television, but now there is a kind of disconnect among people and Hindi TV shows. Most of them watch American shows, so when we re-create good content which is based in India, like in Inside Edge, many people end up watching it.
Would you agree that being censorship-free is a big advantage for web series?
Yes, but it depends, because often people misuse the lack of censorship on the internet. There is unnecessary violence on the web because of that reason.
What makes you choose a role? Is it the director, the character or the banner?
Firstly, the script is very important for me. After that it's my role in it, the director, the production house and the other members of the cast. Whether or not my character is taking the story forward in a film is also an important factor for me. Like in Ram-Leela (2013), I had a very small role, but if you removed my character from the film the story wouldn't progress. I think it was an important role because every time she appeared something crucial was happening.
How difficult is it to survive in this industry without a Godfather?
Every day is difficult in this industry. People who come from a film background have it easy, with the best stylists and the best PR. We outsiders have to do trial and error and figure out everything on our own. But then the benefit is that our success is ours, no one can credit anybody else in the success.
How is the Shakeela Biopic coming along?
Well, we are preparing for it and I think the shooting for the film will start next month. But, yes it's an interesting story.
- as told to Jaideep Pandey (Connect with him on #Twitter: @PandeyJaideep)