Musical Mantra! - with Naren Pal Singh, Rajit Pillai, DJ Ajay Joseph, DJ Piyush Bajaj, Tejaswi Madivada, Rayner D Silva, Rachel Ankita Koshy

They say music helps people connect, but in the times of this pandemic it has helped them stay away from each other and has proved to be a companion in such crisis. People have been listening and playing different tunes at home while isolating, not just to keep themselves engaged but also to keep their mind and body calm. Acknowledging the power of music, this week we bring to you the musical stories and the playlists of people from around the town. Read up! – Srivalli
Naren Pal Singh
Naren Pal Singh, the co-founder of Brand Sardar – a hospitality consultancy company speaks to us about post lockdown nightlife and the party scenario. Besides Brand Sardar, he co-owns Resign Sky Bar and also operates brands like Fat Pigeon, Broadway, and Chubby Cho among others. Naren is also looking forward to come up with a few more resto-bars in the city.
• Future of Nightlife: "Post lockdown will certainly be challenging for us. But as a matter of fact I'm well aware that all of this is temporary. Hence, until then we shall abide by the laws and wait until the old times are back."
• Live Music Scenario: "Live music is one part of the entertainment; there are places that are known for their ambience, food, and service which will play a role until we have music back on our side too. People can spend more time socialising with each other which is a good thing."
• My Music: "I am a huge karaoke fan. I love spending some quality musical time with my loved ones."
• Lockdown Playlist: "Bella Ciao, Can't Help Falling In Love (Elvis Presley), I Want To Break Free (Queen), Aye Zindagi Gale Laga Le (Sadma), and Aye Kash Ke Hum (Kabhi Haan Kabhi
Naa) are a few songs on the top of my playlist"
---
Rajit Pillai
Music is very close to Rajit's heart. "My parents had impeccable taste in music and so did my older cousins, so music has been a companion for life." Taking his time off work and daily chores, Rajit loves to play guitar and piano to soothe him. "Music puts me in a better place and certainly has worked as a stress buster. Tunes take my mind off everything and put me on another planet. It's better there," he added.
• Music Taste: "I mostly listen to classic rock, the Blues, jazz, soul. To narrow down my rock choices – The Beatles, Led Zeppelin, Steely Dan, Hendrix, The Who, INXS, U2 etc. However, when I workout it's only the Rolling Stones."
• Song Memory: "Too many but if I had to pick one it'll have to be 'Fire and Rain' by James Taylor as my Dad would get me to play it on guitar and sing it to him. That holds a very special memory."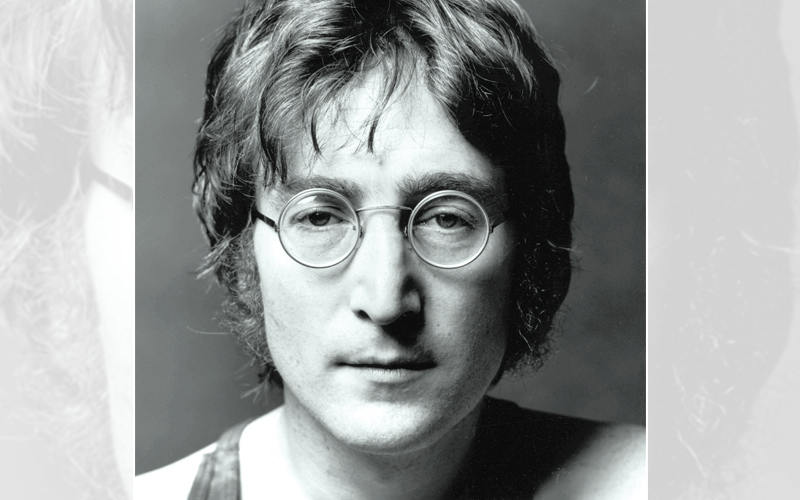 • Favourite Musician: "It's John Lennon. His lyrics, melody, body of work, charisma, and overall magic are tough to match and with the Beatles it's untouchable, frankly!"
• Virtual Concerts: "Virtual platforms are already happening but there's nothing like old school live concerts – the sheer energy, volume, and experience. I have been lucky enough to see the Rolling Stones (four times), Paul McCartney, U2, Aerosmith, Elton John, Mark Knofler, Sting, and many more live. Nothing comes close."
• Era close to heart: "My favourite music era has to be the mid '60s to the mid '70s...it was all reaching fever pitch then."
---
DJ Ajay Joseph
Ajay's love for music took a professional turn in 1994, when he started DJing. Since then, he has been playing music and people have been dancing to his tunes. "From cassettes to records, CD's to laptops, I've seen the forms of music develop all these years but the essence remains the same," says Ajay. With more than three decades of experience, this freelance DJ has played music in a lot of nightclubs, bars, and weddings around the world.
• Pandemic and Music: "It's been a difficult time as I am a freelancer. The key to my survival is to live a disciplined life and spend more time exploring different genres of music. I have also connected my studio and I've been taking online classes to produce music."
• Future of Nightlife: "It'll take a while to get back to how the nightlife was. I think it'll be like a reboot of the musical scenario. So we will have to start fresh and from scratch."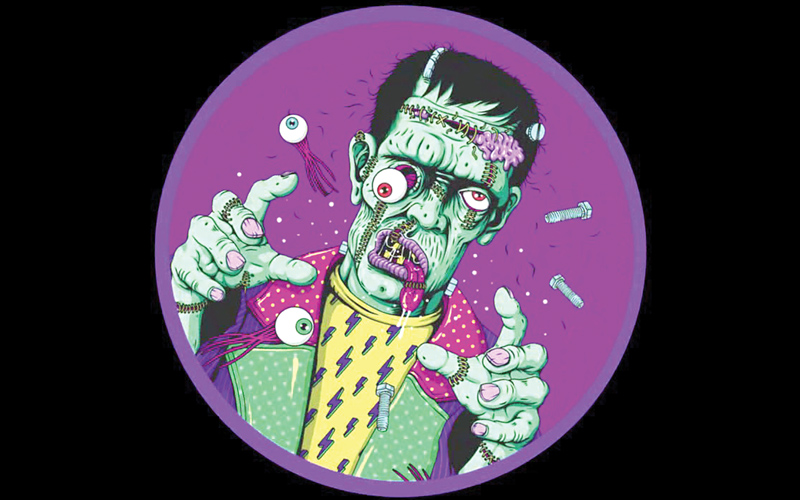 • Virtual Concerts: "I did a live set on Facebook about a month back; playing a set online is completely a different experience as there is no audience in front of you. I had so much fun doing this. It gave me immense pleasure to see my friends and loved ones enjoy my work.
• Lockdown Playlist: "I have been digging into quite a few songs including 'Work That (de la swing remix) - Miguel Lobo' 'Blazer - Pako Ramirez' 'Dynamite - David Keno' and 'Sky Drum
(Club Mix) - Joseph Spender' among others."
• My Music: "I like all genres of music, anything that soothes my ears. I listen to a lot of fusion music, and I like drum and bass music. Apart from that, coke studio is something I admire!"
---
Aadarsh Balakrishna
Aadarsh Balakrishna is known for his work in the Telugu film industry and the young actor enjoys music from his soul. Be it Michael Jackson or Kishore Kumar, Bryan Adams or The Backstreet Boys, Coldplay or A.R. Rahman, Eminem or Arijit Singh, for him life has always been about music. "I finally unlocked the bathroom singer in me during this period when I released my first single, 'The Korona Rap' which was a fun family song about the lockdown. I've always been told that I have a good voice. I plan to put a lot more of my stuff out there in the times
ahead," says the actor.
• Pandemic and Parties: We've had a whole bunch of occasions during this lockdown that called for a celebration. My sister's wedding anniversary, my parent's birthday and anniversary, and my wedding anniversary, all in the span of 20 days! But unfortunately, circumstances wouldn't allow for a get together. We managed to have a great time amongst ourselves though.
• Concerts and Future: I'm not sure I'll want to risk large gatherings anytime soon especially because I have a toddler and elderly parents at home. Gatherings and parties will most likely be intimate ones at home or a friend's place.
• Songs and Moments: The Indian classical version of the OST of Game of Thrones is something my wife and I, both absolutely dig. Gulnar is a huge GOT fan. We even had it playing at our wedding at home. My son Nivaan loves his film music and I think he's acquired the taste from his mother who's a huge Bollywood buff. He loves Allu Arjun's 'Samajavaragamana'. He's addicted to it. We sing it together ever so often.
• Marriage Story: Oh yes! Previously I'd dance to my own tunes. Now I dance to my wife's. What's constant is that I'm still dancing!
• Music and Lockdown: I realise that it's all about the small things in life. And music has always been a part of my life thanks to my father who introduced it to me when I was a kid. I remember growing up on a steady diet of Kishore Kumar and Mohd. Rafi.
---
DJ Piyush Bajaj
From being a DJ to Remixer, Producer to Entrepreneur, Piyush has added many feathers to his cap. With over 24 years of experience, Piyush has performed in more than 150+ clubs in seven different countries. He has also shared the stage with celebrated artists including Sonu Nigam, Shankar Ehsaan Loy, Benny Dayal, and Vishal and Shekhar. Apart from this, Piyush is a successful remixer and producer of three music albums and the proud dean of PATSAV, Panache Academy of Technology, Sound And Visual-arts.
• Pandemic and Music: "During this period, I've been approached by a few event companies and an online artist booking web to perform for them online. Fortunately I have a professional digital DJ Console set up at home, which came in handy. I'm also working on my new album right now and will be releasing online soon."
• Future of Nightlife: "The nightlife will never be the same, as we have to strongly practice social distancing, so big concerts won't happen any time soon. Corporate gigs used to be a major part of our lifestyle, that won't be happening for a while either."
• Virtual Performances: "At PATSAV we have started LIVE online DJ session's. We have also started Instagram and Facebook Live. It's all going pretty well!"
• Lockdown Playlist: 'El Professor – Bella Ciao (HUGEL Remix), Cool – Jonas Brothers, DJ Snake ft Sean Paul and Anitta – Fuego and the list goes on."
• My Music: "I listen to everything; you will be shocked to see the kind of assorted stuff that I listen to. It could be anything from Sufi, Punjabi, Hindi and English rock and retro, chill out, easy listening, rap, jazz, house etc. Only music has the power to heal."
---
Tejaswi Madivada
Tejaswi Madivada is the actor known for her work in movies like Seethamma Vaakitlo Sirimalle Chettu, Ice Cream and Kerintha. Speaking about her party plans in near future, Tejaswi said that she is not planning to attend any get together for a while and urged everyone to maintain social distancing as much as possible. Sharing her thoughts about music in lockdown the actor said, "This period has definitely had an impact on my music taste; I explored Deep House music in past few months and I am in love with it. Deep House is full of life!"
• Pandemic and Party: I don't think I am going to party anytime soon; our heath should be our priority. Right now I am meeting the same set of friends who live nearby but there is no celebration as such.
• Lockdown Playlist: I have explored new genres of music during this period. First it was Tollywood and Bollywood music, then some EDM tunes, and this lockdown has led me to explore Trance as well. I am digging into it right now.
• My Song Memory: Every time I am solo tripping I play this song called 'Beautiful Life'. It's a beautiful and soulful track that motivates me to be happier.
---
Rayner D Silva
This lockdown has led Rayner to perform online for his friends and followers. Defining himself Rayner says, "I am a human's human with love for singing, playing music, cooking, painting, baking, gardening, and the outdoor activities." Rayner believes there's nothing like a nice campfire with some sweet music and a barbecue under a starlit sky!
• Virtual performance: "During this time I must say, it has been nice to connect with my audience via social media and entertain them; platforms like Facebook and Instagram are good for connecting people, sharing information, and comforting folks when needed."
• Future of Music: "The live music scene looks pretty bleak to be honest. Music is seen as just another activity for some and to some a second or a third job, so not really being a priority, the art of live music will be sitting at the back of the bus for maybe more than a year."
• Soothing songs: "Listen to what makes you feel happy, what calms you down, whatever elevates your mood and helps you rise in consciousness."
• Lockdown Tips: "We are learning something new every moment of our lives. The important thing is, knowing when to apply what you have learnt. I'm always working on refining my skills, not just in music but also how to apply the rhythm of music in everyday life."
• Pandemic and Artists: We as artists are trying to make people feel good with work, but we need to eat too, likes and comments are nice and privilege is a fun thing to have, but they don't pay the bills and our savings are running out.
• My Music: Depends on my mood, it could range from Wagner to Cannibal Corpse with a little country music here and there.
---
Rachel Ankita Koshy
"I have always loved music. My earliest memories are of my dad rocking me to sleep to songs like 'Groovy Kind of Love' by Phil Collins and 'Sounds of Silence' by Simon and Garfunkel. Studying in a school where music was encouraged greatly helped me grow in my love for it," says Rachel Ankita Koshy who loves performing on stage and has sung for several bands. Besides, this musician also works in a school and performs for the church she goes to.
• COVID-19 and Artist: "The lockdown and the pandemic are definitely an unprecedented situation and have affected musicians all around the globe. However, they can take this time to brush up on their skills, compose melodies, write lyrics, and collaborate with other artists!"
• Virtual Projects: It is obviously a challenge to work alongside other musicians without being in the same room. But after a lot of brainstorming we've managed to work things out by sending individual audio tracks and video files to each other over email. Then the audio engineer and the video editor put it all together and the result is released online!
• Music and Future: "Music has always evolved with the times. So, yes the face of the music industry will definitely change over the next ten years or so. The internet has become the need of the hour and I feel like the lockdown has merely accelerated what was eventually going to happen anyway."
• Lockdown Playlist: "Together – For King and Country feat. Kirk Franklin and Tori Kelly, Love is a Miracle – Maverick City Music, U2 – Magnificent, and Intentions – Justin Bieber"
• My Music: "Completely depends on my mood. I love playing some easy jazz or classical piano (especially Chopin or Mozart) to wind down every evening. EDM or dubstep to get me up and about in the mornings! Pink Floyd and U2 for long drives! I love the occasional Beatles and Bob Dylan as well."
---
Samina Khan
Samina Khan, the Managing Director at Ustad Bade Ghulam Ali Khan Sangeet Academy, has been surrounded by music and been fond of it ever since she can remember. Samina, along with her family, started the academy with an aim to conduct classical music workshops and now has expanded the genre to world music. "Music is everything to me; calling it my life won't be wrong," she adds. Samina learnt vocal for a very short period of time and has also appeared in television several times including the Aditya Roy Kapoor and Parineeti Chopra starrer Daawat-e-Ishq.
• Virtual Platforms: "Our academy has conducted a few workshops online to cope with the time. But personally I feel the artists are the most affected during the period as they cannot express themselves on virtual platforms when compared to concerts. The essence and the magic of the craft and the artist's inspiration take a backseat when there is no live audience. I hope we overcome this as soon as possible."
• My Music: "I like something with a classical touch in it. Music that has melody along with beautiful lyrics makes me happy and soothes me." • Family Time: "When we are all together we listen to Bade Khan Sahab and Barkat Ali Khan Sahab's semi classical, Ghazals and Thumri like 'Baaghon Mein Pade Jhoolay' and his songs from Mughal-E-Azam."
• Favorite Artist: "Besides my own family, I love listening to Hariharan. He has a different kind of sweetness to his voice and it's full-throated. To name one song it has be 'Tu Hi Re' from Bombay. I also admire Asha Bhonsle ji a lot."
• Lifetime Tunes: "If it's one song it has to be 'Aja Balam Pardesi' sung by my grandfather-in-law. Apart from that I like 'Amar Prem' songs and Kishor Kumar's songs."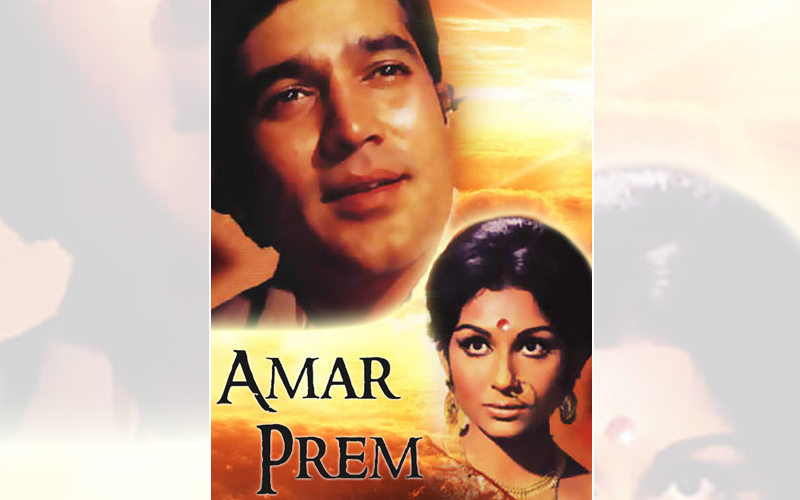 • Future Plans: "We will try to get more artists and give the students even better guidance after the lockdown. Online platform is good for a short period of time but I'm hoping to get back to old school soon."
---
DJ Sunny Sunshine
For Sunny music has been a way of life and parties have been the stage to bring all that music together on an everyday basis. He has been living his dream since 1996. "I've really enjoyed every bit of my passion on every console with a new audience every day," states Sunny who has been playing at private and corporate parties besides other social gatherings. Music is something that brings joy and happiness to him.
• Pandemic and Profession: "DJ's are the soul of a party, with this outbreak that we are living in, it's still a dilemma as to when we would get back to our consoles spinning happiness. I can't wait to play and dance."
• Future of Nightlife: "Definitely, pandemic has had a direct impact on nightlife. It would take a longer time to revive as social gatherings can trigger the situation. People will have to accept the new normal. However music will remain unchanged!"
• Virtual Concerts: "Virtual platforms never create the experience that is created while listening to music in certain places. I did play a few sets live and faced certain issues. With almost 620-640 people watching you it's very difficult to enjoy the set and this kind of kills your morale. So I preferred to record my set and then upload the same on social media platforms to share with my audiences."
• Lockdown Music: "Chill out, lounge and deep melodic electronic music is something that I've been enjoying since a long time. These genres have influenced me during my visit to Paris. A memory I'll always cherish."
• My Music: "I've always been a Pink Floyd and Rock n Roll fan listening to The Doors, Deep Purple, Led Zeppelin, Billy Joel, Dire Straits, Metallica, and much more, it's also the music of yesteryears that makes you nostalgic."