Mitsubishi Motors Corporation (MMC) has given the Mitsubishi Engelberg Tourer new-generation crossover SUV its global premiere at the 89th Geneva International Motor Show. Embodying the Drive your Ambition tagline, the Mitsubishi Engelberg Tourer uses MMC's own and advanced electrification and all-wheel control technologies to raise SUV appeal to a new level. MMC will also give demonstrations at its booth of the Dendo Drive House (DDH), a new energy ecosystem allowing owners to generate, store and energy automatically between their cars and home, enhancing the value of electric vehicles. Read on to know more about Mitsubishi's latest model.
Concept
Engelberg is a well-known ski resort in the Central region of Switzerland that offers grand panoramic vistas and is known, and for its groomed runs, for its challenging off-piste runs that offer freestyle and free-riding fun for skiers and snowboarders. The Engelberg Tourer is a Twin Motor 4WD plug-in hybrid EV (PHEV). As befits the Engelberg Tourer name, it offers high levels of running performance that allow the driver to enjoy driving in any weather condition or on any road surface with confidence. It combines this with the long cruising range inherent to the PHEV and that allows journeys out of town to places with no charging infrastructure.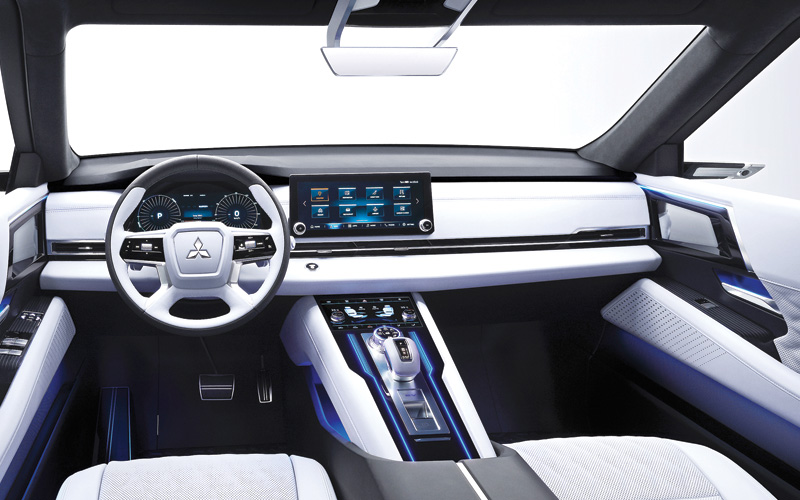 Design
As the name suggests, the SUV has been designed as an elegant and functional all-rounder crossover SUV. The body styling gives expression to the powerfulness and reliability that allows it to negotiate any kind of road. The interior offers generous cabin space that allows several passengers to enjoy the journey in comfort and features levels of quality and functionality that are marked by loving attention to detail. Features adding to its qualities as an SUV for a more active type of lifestyle include fog lamps fitted to an auto-open/close roof box and under guards for front and rear bumpers.
Onboard technologies
Mitsubishi Engelberg Tourer takes MMC's Twin Motor PHEV system fostered and developed in the Outlander PHEV and, using next-generation electrification and all-wheel control technologies, evolves it into an even more appealing vehicle propulsion system. In addition, the combination of the PHEV system with connected car technologies means the Mitsubishi Engelberg Tourer can be driven in all weathers and over all types of the road with greater reassurance. It uses MMC's Twin Motor system that locates high output, high-efficiency motors at front and rear, but provides a cavernous cabin space that allows three-row seating.
The engine is a 2.4L gasoline unit designed for the PHEV system. In a series hybrid mode, the engine acts as a high-output generator and achieves a high regeneration rate, while the larger displacement makes for quieter operation and better fuel mileage. Besides the higher efficiencies in the PHEV system itself, MITSUBISHI ENGELBERG TOURER uses detail low-consumption technologies such as radiator grille shutters that bring a reduction in drag. It also uses MMC's Twin Motor full-time 4WD system with high output, high-efficiency motors driving the front and rear axles and, employing the know-how garnered with the Lancer Evolution series, uses Active Yaw Control to tailor torque split between the front wheels.
The Dendo Drive House (DDH) is a packaged system comprising the EV/PHEV, a bi-directional charger, solar panels and home battery and is designed for home use. The customer can contribute to the creation of a low-carbon society by using the electricity generated by solar panels to power domestic appliances or to provide the power to operate the EV/PHEV. DDH provides an emergency power source that can supply power from the EV/PHEV or storage battery to run appliances in the home.
– Source: Mitsubishi Motors