Manish Arora's 10th Anniversary Show At Paris Fashion Week : Zoya's 'Musee Du Luxe' Collection

The house of Tata owns an exquisite diamond boutique, Zoya known for its design and craftsmanship, presented its latest collection 'Musee Du Luxe', in collaboration with renowned fashion designer Manish Arora for his 10th anniversary presentation at Paris Fashion Week.
Zoya's Paris themed collection 'Musee Du Luxe' - Museum of Luxury, is inspired by the cities sublime architecture, inherent joie de vivre and rich culture. The graceful moves of a ballerina are immortalized in the form of a pendant with a bed of rubies layered with gold net and fine diamonds. A statement layered necklace set embellished with stunning cut diamonds set on three gold tubes is inspired by an engraved padlock on Pont des Arts Bridge.
Zoya's jewellery was carefully curated by Manish to compliment his collection, statement necklaces, rings, cuffs, bangles, bracelets and earrings, each piece added a fine sparkle to the runway. The collection also included pieces from other classic collection such as Krsna, Banaras, Awadh, Jewels of the Crown, Egypt, Celestium and Fire. Combine the unique concoction of hues that are Arora's trademark with Zoya's outstanding craftsmanship and the result is an eccentric amalgamation of high-fashion and understated luxury. Business head of Zoya, Amanpreet Ahluwalia says, "At Zoya, we have an unwavering focus on distinctive design complemented by the finest stones and craftsmanship. The partnership with Manish Arora mirrors the ability of both brands to span elegant, understated luxury as well as vibrant and colourful motifs, while keeping the design direction contemporary and relevant. What better way for Zoya to debut internationally, than at the prestigious Paris Fashion Week, and with Manish who has been a great fashion ambassador globally for India".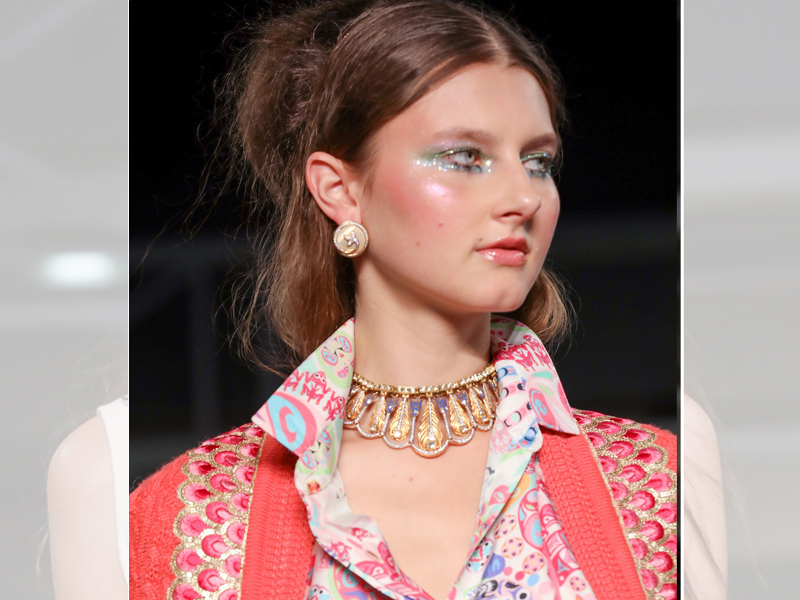 -Press Release