Make the Most of Summer camps in Hyderabad

Schools will be out in just a few days, but that doesn't mean children have to hit pause on learning and fun activities. With nearly two months off during the hottest time of the year, in many ways, summer camps are ideal grounds for your child. They can discover new interests, build on their strengths, strengthen their weaknesses, confront their fears, build resilience and (impossible as it sounds) unplug from technology and connect with nature. Your children need not spend their summer vacation indoors playing PUBG.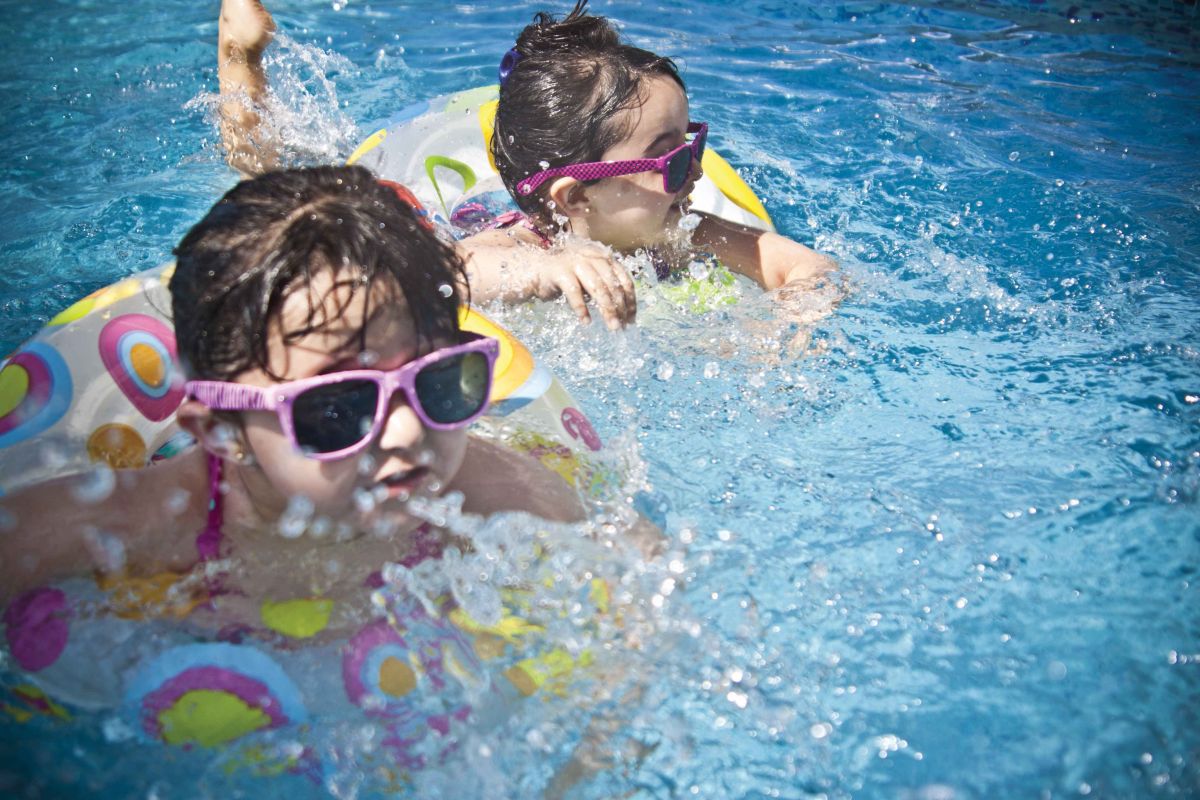 There is a wide range of camps devoted to specific activities, such as wall climbing, painting or theatre, which not only enrich your child's life and teach them new skills, but also challenge them. These courses also teach kids to be independent in an entirely new environment, to develop confidence and social skills that they may not otherwise. So go ahead and choose from this list of the best camps around the city. These programmes, camps, and activities have so much going for them, you might even be jealous that you're not enrolling yourself! --- Anisha
A Summer Well Spent
What: ACK Alive
Why: Whether you've got a restless toddler, a curious seven-year-old, an ambitious11-year-old or a bored teenager to amuse, you'll find plenty of great things to do at ACK Alive. Run by Amar Chitra Katha (ACK), Rana Daggubati, and Kishore Biyani, this camp offers children unique sessions throughout the summer that focuses on various topics and are geared toward different age groups. Throughout the summer, children can learn the importance of friendship, paint, draw, learn martial arts such as Kalaripayattu, and make great memories in the process. There is no shortage of creative outlets at ACK Live, as published authors will help kids learn the secrets to creative writing. Campers can also enjoy art activities such as creative crafting by Hamstech, photography by Light Craft, and S.T.E.A.M and design camps by Leo and Mike. They also offer classical and Carnatic music where the focus is on empowerment through creation.
Older kids can partake in public speaking, coding and theatre, robotics with scratch programming! The highlight of the summer, however, is ACK Stories Alive, which is value-based storytelling, art, music and drama in Vedic science and ethics for kids above three. Pretty cool.
Where: Film Nagar, Jubilee Hills, Phone: 96528 24017
Art of Living
What: Summer Special – Kids Yoga Class
Why: ISHTA – The Poweryoga Studio is dedicated to kids, providing engaging classes for flexible tweens. The classes emphasise playful living and allow kids to reduce anxiety by channelising energy, improving memory, and overcoming fear and negativity. There are various forms of yoga programmes that also focus on building a positive self-image and breathing techniques. Welcoming yogis between six to 12 years, children will learn traditional poses and meditation infused with some fun elements as well. Now go get your kid's pose on!
Where: ISHTA-The Poweryoga Studio
Prem Sagar Enclave, Bowenpally, Phone: 98499 87074
Eat, Sleep, Camp. Repeat.
What: Binsar Sanctuary Trek - The Perfect First Trek in the Himalayas
Why: If you're looking to curb your child's nature-deficit disorder, look into Outdoers India camps. The group will organise wildlife and adventure trips to Binsar TRH, the lower Himalayan region of Kumaon in Uttarakhand for kids above seven – along with at least one adult family member. Instead of campfire singalongs, the trek involves hands-on nature exploration, safaris, and fishing. The five-day trip offers an experience full of fun and learning in a breathtaking setting. It is a win-win for the whole family.
Where: Outdoers India, Banjara Hills
Phone: 98495 14854/ 94105 90980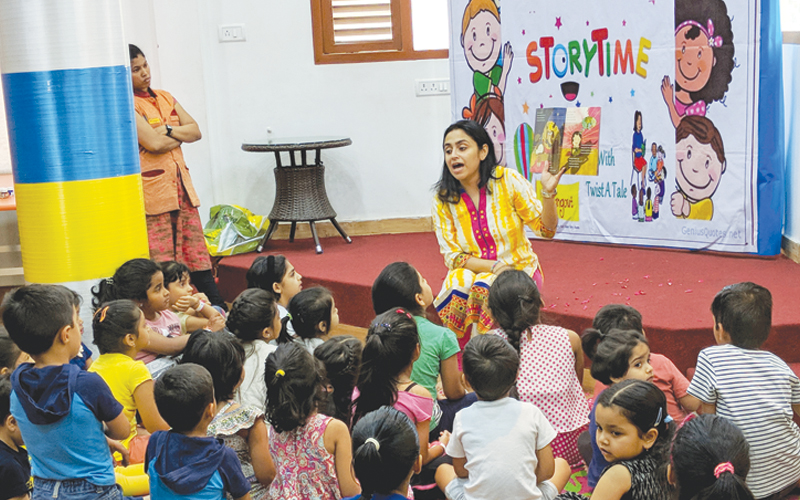 The Tale Spinner
What: Twist a Tale by Shailya Bhandari
Why: Once upon a time, we all listened to stories from our grandparents, parents, aunts, and uncles. These tales were sometimes meaningful, sometimes hilarious, and sometimes moral-based. But they were always magical. If you have a budding story writer or storyteller in your house, Twist a Tale by Shailya Bhandari is tailor-made for them. This summer, don't miss the chance to explore some fun storytelling sessions for the little ones. Watch Shailya bring your favourite stories to life, see her enact the characters using gestures, voice modulation and singalong. This nurturing class can spark a child's imagination, stimulate curiosity, enable an understanding of the patterns of language, and stimulate brain development. You get to take your little ones to enjoy tales as they unfold, watch their creativity flourish, and get them to mingle with other participants and readers, too. Booking is recommended.
Where: Begumpet
Phone: 98855 15000
A Season of Fun
What: The KidBundle Summer Camp
Why: The KidBundle Summer Camp offers parents a break while the kids have a blast. Boasting over 10 options for aspiring artists of all kinds, each camper gets a little taste of music, arts, history, technology, literature, and science at this summer programme. Kids can dabble in photography, dance, how to build a business, financial literacy – where kids will be introduced to the concepts like savings, piggy banks, budgeting, and financial ethics – painting, and drawing. There are opportunities to try unique activities, such as using props for puppet shows and other features to light up the stage. They also have role-playing, self-defence, first aid workshops, design thinking and communication, and diary entries. Nothing is off limits for young kids with big dreams, and KidBundle proves it.
Where: Orchids The International School, Madhapur; Global Edge, Kokapet; Ganges Valley School, Nizampet. Phone: 86860 44992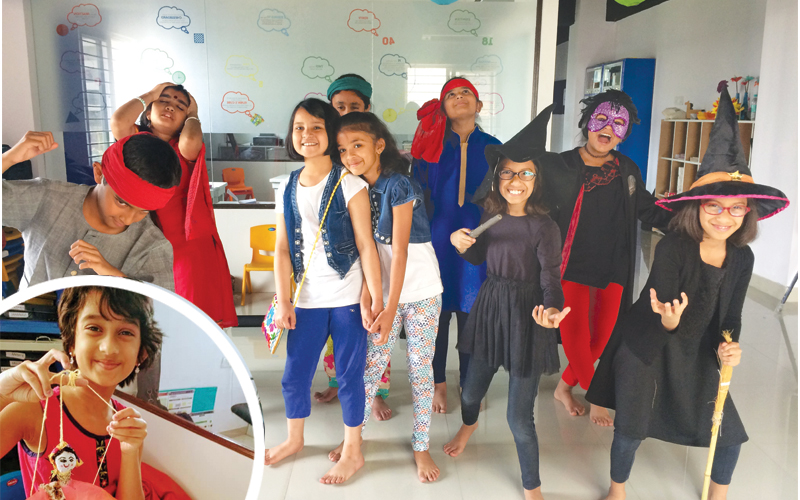 Holiday Happenings
What: Summer Workshop
Why: A hit with all kids who like to pick their own adventure,
Kites and Nine PinS has a mix of classes packed into an exciting week-long session. While your thespians will get an in-depth theatre experience, artists can gain an appreciation for the different art forms with their unique inclusive programmes. While the instructors give children freedom in terms of performance and ideas, they never fail to correct and teach them what is right and wrong, as and when it's needed. Children can also learn yoga or seriously addictive maths (S.A.M) – a Singapore maths pedagogy. They also have team-building games, public speaking, origami workshops, yarn-weaving, and science projects. With a mission that focuses on sustainability, this learning centre ensures that children can positively impact the world around them.
Where: Kites and Nine PinS, Loukya Heights, Kondapur, Phone: 95738 99766
Camp for the Champs
What: Fantasyland @ Kydz Hangout
Why: Thanks to several unique offerings from the Kydz Hangout this summer, children of all ages are sure to find something they'll love! The activity centre is committed to expanding educational opportunities for youngsters beyond the
day-to-day classroom curriculum. It will conduct different workshops for kids, pre-teens, and teens. From a variety of classes in creative writing, computational thinking, digital literacy, basic stitching, garment design, and visual arts, kids can also choose a major and minor to fill their days at the camp.
Budding musicians might want to check out the guitar summer camps until May 24. Those with science on the brain can learn STEM fundamentals along the way. Then there are dance classes that appeal to both contemporary and traditionalists alike, with options that include jazz or ballet. They also have yoga classes for kids between six and 15. Upon completion, all campers receive a certificate. Say no more!
Where: Kydz Hangout - Imagine, Learn, Play & Party Banjara Hills, Phone: 95733 57142
Gourmet Crackers
What: Impossible Chefs – Jubilee Hills
Why: With a large helping of fun, a dash of laughter and a spoonful of delicious treats, this cooking camp for children between seven and 15 years of age is the perfect recipe for a day well spent. In addition to mastering basic kitchen techniques, the team of chefs and trainers have structured the agenda to include an array of engaging activities like storytelling and other informative sessions to impart targeted skills to children. They'll feel grown up practising their cooking skills and are more likely to eat healthier meals when they see what exactly goes into it. But one thing's for sure: by the time they're through, they'll probably be the ones cooking dinner!
Where: The Culinary Lounge, Bharani Layout, Jubilee Hills, Phone: 90000 10770