Lush launched new Halloween collection

Halloween is right around the corner and the cosmetic brand Lush unveiled a new Halloween collection. The brand is known for selling natural and handmade beauty and hair products.
The capsule collection consists of more than 10 seasonal products. Some of these products consist of Eyeball Bath Bomb, Sparkly Pumpkin Buddle Bar and a Black Cat Buddle Bar. The brand also created a slime coloured soap titled as Ectoplasm. The limited edition also consists of shower creams. Some of these shower creams come in naked and standard formulas and smells of citrus.
The special Halloween also launched a cute Monster Bath Bomb, which transforms water into pastel-colour. It also includes Jelly Bomb and Lord of Misrule Bath Bomb.
The limited edition collection is available at all the leading lush stores.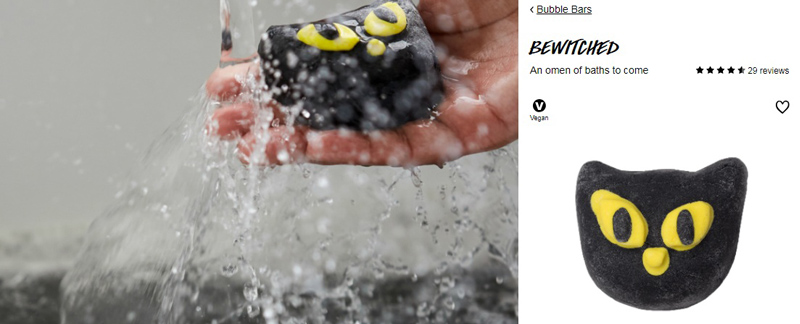 -Akhila Kakarala
Pic courtesy: www.lushusa.com