A popular holiday destination in Western Australia, Rottnest Island is 18 kilometres off the coast of Perth. Framed by the azure waters of the Indian Ocean, it's just a ferry ride away from the mainland.

Separated from the mainland around 7,000 years ago, it is famous for its secluded bays, pristine beaches and crystal clear waters. Apart from its mesmerising beauty, it is also home to a range of rare and remarkable species of plant and marine life, and wildlife. Its extensive seagrass beds provide shelter and nutrients to the shallow marine environment. But the most popular inhabitants of this island are the Quokkas, who have lately become popular as the World's Happiest Animals. They even lent their name to this island. The Dutch seaman, Willem de Vlamingh, mistook these cute little animals for rats, and thus the island was named Ratte nest (rat's nest), which eventually came to be called Rottnest.



I spent one sunny Saturday on Rottnest Island, and the first things I did were to find a map and hire a bike. Bikes are the transportation of choice on this island; you can even hire an e-bike and attach a trailer wagon if you have little kids with you. Another option for commuting is hopping on and off from one of the buses or booking one of the tours, including a historic train ride, which brings the heritage of the island to life.

I would suggest that you explore the island at your own pace, spend a day or two relaxing on the many beaches – swimming, diving, snorkelling or even sailing. Then spend a lazy afternoon or a cozy evening enjoying a meal at one of the waterfront restaurants. Take in the sweeping ocean views, scenic lakes and moors. One can also marvel the surrounding, especially the trees which have been shaped by years of oceanic winds.

There are a number of great trails to follow and brilliant sights to explore. My single-day visit was not nearly enough to experience and fully enjoy the place! But depending on how long you want to be here, you can book a chalet, a heritage cottage or even a cabin. Alternatively, you can just catch the ferry from Perth for a day.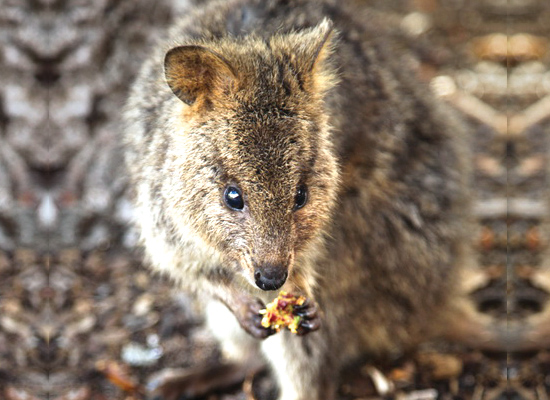 You can even plan your trip around some of the events happening on the island. This year, there's the Festival of Sail and the newly introduced Port to Pub Swim, which is a 20-kilometre open water swimming event for those interested in long-distance swimming across the Rottnest Channel.

If not for the ferries, getting to the island might be tricky. These ferries leave from both Perth and Fremantle, and take approximately 25 minutes from Fremantle, 45 minutes from Hillarys Boat Harbour, and 90 minutes from Perth's Barrack Street Jetty. Being a popular weekend gateway, Rottnest Island is easily accessible; the travel desk at your hotel can arrange a day trip for you, or you can even make an online booking if you'd like to stay longer. Taking your own boat or one of the air taxis that fly on demand can also be good options.



Things to Do in Western Australia
Choose from the Bickley Bay Walk, the Lakes Walk or the Salmon Bay Walk – all three are along the environmental and cultural Wadjemup Walk Trail.

Go whale watching, as there are supposedly over 35,000 humpback and southern right whales in the waters around the island. Otherwise, try swimming at any of the 63 beaches and 20 bays, surfing at some of the more popular surfing spots, or diving to discover coral reefs and even shipwrecks.

There is no dearth of activities to choose from; from snorkelling and fishing to bird watching, playing golf or even partaking in a tandem skydive, the island has it all!




Besides being the green heart of the city of Perth, Kings Park offers sweeping panoramic views of the entire cityscape, making it a perfect venue for a barbeque session after sundown.

Then there is Fremantle – a bustling, lively town that is a perfect melting pot of the past and the present. It is known for its 19th century port streetscape, offering a lot to explore, from fancy boutiques to bookstore cafés.

Rated amongst the best beaches in the world is Cottesloe Beach. This white sand beach is so popular that they actually have a free bus to the beach every few minutes from the station. If you thought only the beach was a hit, think again. Even the boulevard across the beach is buzzing with activity from the numerous crowded restaurants, cafés, and bars located around it.
..... Neeharika