Love and Laughter in Lisbon

Mumbai-based fashion designer Shouger Merchant Doshi loves to travel. Her recent trip to Lisbon, Portugal was doubly special. Though full of fun, it also held the thrill of her best friend's wedding. Read on to find out how her trip went.
I went to Lisbon with a group of friends for my best friend's wedding. We stopped in London to do some shopping and meet up with other friends, but most of our trip revolved around the wedding festivities. Nonetheless, there were three places in Lisbon we wanted to visit, and we absolutely enjoyed them.
The first was Lisbon city centre, where every international fashion brand you might desire has an outlet. Situated right on the waterfront, the shopping area is charming. Its cobbled roads are marked on the sides by several bakeries. There was a beautiful facade at the end of the shopping zone where we took lots of pictures and got our feet wet. The restaurants there were lovely; pairing sangria or a glass of wine with your meal is a must.
The second place on our list – and perhaps the most memorable – was Bairro Alto, a district in Lisbon known for its bars and nightlife. The narrow lanes and pavement reminded me very much of the infamous Bourbon Street in New Orleans and the LKF district of Hong Kong, but with an old-world charm. Lisbon is one of Western Europe's oldest, most historic cities; the cobbled streets of Bairro Alto reinforce that sentiment. The buildings are small, two- to four-storied structures.
On either side of the narrow streets are bars, food joints open late into the night, and cafés and clubs with a variety of themes. There's something for everyone, whether you prefer rock, hip-hop or house; some are cigar bars, and others serve shots. Whatever your preferred poison, you're sure to find it in Bairro Alto. The most interesting part is that if you visit before midnight, it's pretty much a dead zone; you'll probably find no more than a handful of people roaming the streets.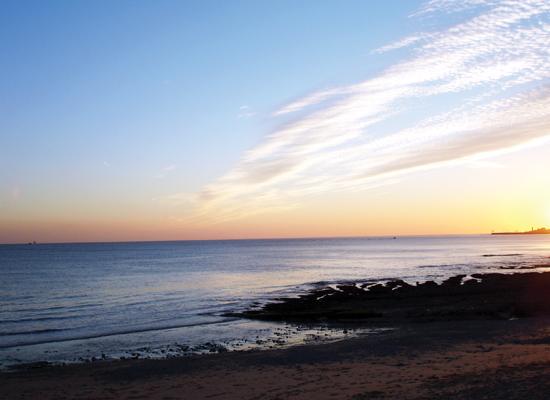 But if you go at 1:30 am, the place is buzzing with tourists and locals, and the party doesn't end until the sun comes up.
The last thing on our agenda was to rent a car and visit Cascais Beach and Castle, both of which were absolutely spellbinding. Lisbon's beaches have pure, white sand. They're extremely lively and full of people. The local cuisine involves a lot of seafood. In fact, you'd be hard-pressed to find good vegetarian food – an ordeal many of my friends had to go through. The good part was that cheese toast is readily available at every place, be it a roadside venue or a good restaurant. The dish I enjoyed most was a custard tart called Pasteis de Nata, something I ate every day. It's served at almost every bakery in Lisbon, but some places had better ones than others. The tart worked great as a midday snack or dessert, especially with coffee.
The people in Lisbon are warm and friendly, and have a deep-rooted sense of culture very similar to our own. The Portuguese with whom we interacted were all about enjoying life and having fun. Oh, and the wedding was very special and exciting, too! Experiencing these unique sights and sounds of Lisbon is something I will cherish forever. If you ever find yourself in Europe, please head to the Portuguese capital! I'd love to go back myself, and see all the other beaches for which the city is known.
– Shouger Merchant Doshi