Laughter & Dance - Bina Mehta talks with You & I

The festive season brings a whole lot of love, good food, and dance. And India has the most varied forms of dance, with each part of the country being known for its specific dance forms. During the festival of Dussehra, people across the nation enjoy nine days of fun and frolic by participating in traditional garba and dandiya dances. This week we talk to Bina Mehta, the lady behind some of the best dance moves in the city, to find out more on what to expect during Navratri this year.
First things first: Tell us a bit about yourself and what you do.
I am a choreographer, entrepreneur, and director at Prakash Lights, where I look after the promotions and brand marketing. I am also a part of an NGO called Udaan. I am very socially active and I love going out and meeting people; I'm lucky to have a big circle of friends. I'm also a member of many ladies clubs in the city, and every year during the festive season, we organise numerous traditional dance programs wherein the members participate in the festivities. I do the choreography for these dance programs as well. People have loved the depth of the different dance forms I have taught them.
How do you celebrate the festive season – Dussehra and Diwali in particular?
Being Gujarati, Dussehra is celebrated in a very grand way amongst us, full of love as we celebrate with customised food and nine days of traditional dance with friends gathering at my home. We perform garba and dandiya over the much-awaited days of Dussehra. During the 10 days, ladies sing and do garba in front of the temple at home. During Diwali, we clean and decorate the house and entertain family and friends, perform Lakshmi puja, light diyas, and eat great food; this brings all of us a lot of happiness.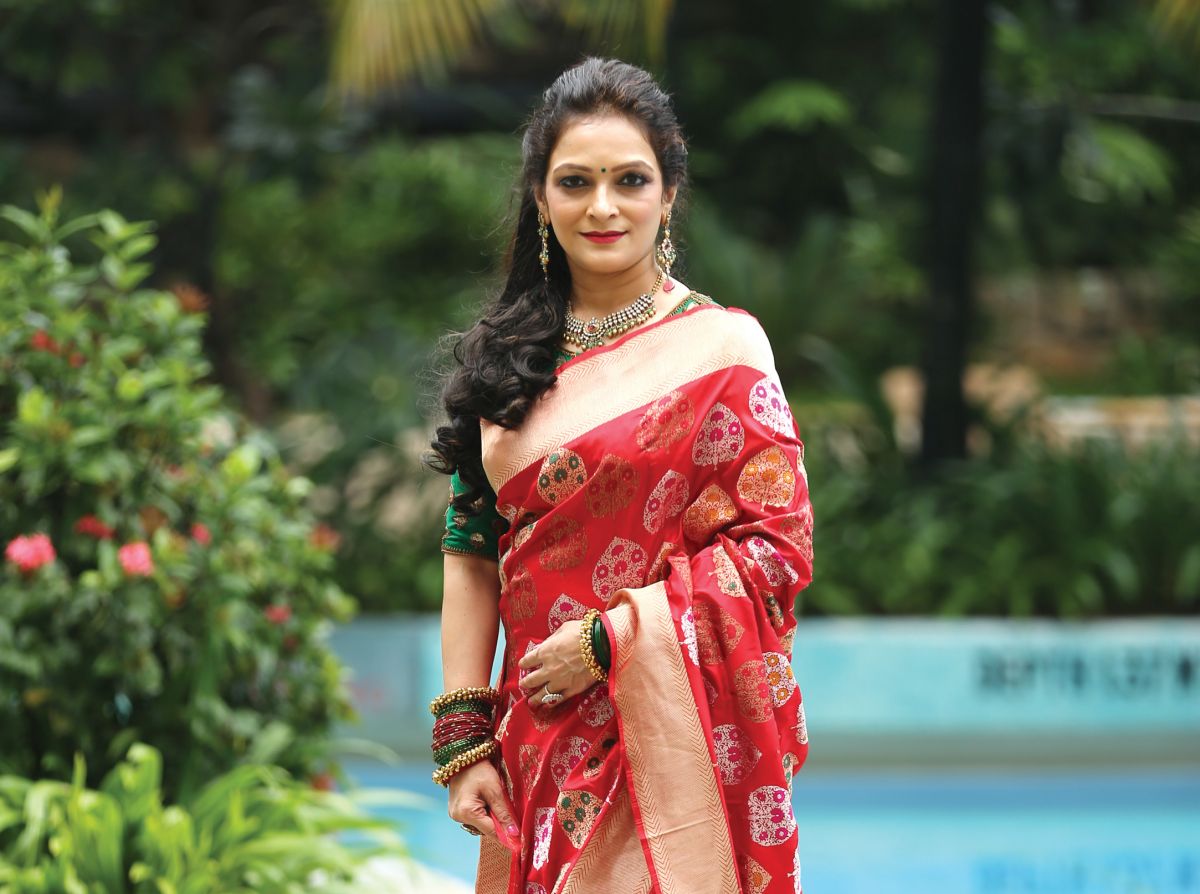 What are the different dance forms you teach, and who typically comes to you to learn?
As a passion since school days, traditional Gujarati dance has motivated and inspired me and this has come a long way. Every festive season, during Dussehra, I get busy with choreography of different styles of garba and dandiya dance. Gujarat has so many different regions, therefore the same garba is performed in different styles. I take inspiration from that and add fusion into dance steps, so when performed at get-togethers and parties during the festival, it is appreciated by everyone. All my classes are conducted for free.
How do you like to dress during the festive season?
During this festive season, it's usually more traditional shopping with bright coloured clothes combined with lots of heavy jewellery and everything else to match.
What tips would you give to someone who is interested in learning dance?
There are no tips per se. Traditional garba dance and dandiya are passion-driven and self-motivating; anybody interested has to be self-driven. They must have a passion for history, culture and, most importantly, dance.
What is the most interesting part of your job?
I don't consider this a job; it's my passion that is getting fulfilled. I enjoy everything I do and love to enjoy life as it comes.
---- as told to Suneela