From oceans and deserts to peaks and valleys, well-known theatre personality and actor Meghna Malik likes to explore new places. As much as she enjoys being in front of the camera, travel is a source of rejuvenation for her. It's like a shot of renewed energy, especially with the busy work schedule TV actors are put through.

Every year, Meghna nicks time out of her busy schedule to travel with her parents. For years, she has made dedicated visits to places she wanted to visit as a child. An added benefit, she also got to spend time with her family. "My parents are retired, and it's kind of a role reversal now. They sometimes put me through odd situations, but I love spending time with them," she says.

"And every journey teaches you something. When I was in China, it took me 45 minutes to get the chemists to understand what medicine I wanted for my dad. That's the result of a language barrier! In Europe, I almost lost my parent in a crowd. All these experiences become part of you, and they bring you closer to reality."




When Meghna's journeys and travels brought her and her parents to South Africa, the trio actually started their adventure from Zambia, a landlocked country known for its adrenaline-filled adventures, rich culture, and Victoria Falls. "Unlike my dad, mum and I are adventure buffs. We realised that the best way to experience Victoria Falls is through the microlite flights. The country also has interesting wildlife," Meghna shares.

Every country in the world is diverse, she thinks, but South Africa takes it to another level – from the hippos in the Limpopo River to the penguins on the Cape. It has different terrains, too. There's the Kalahari, Cape Point, and the iconic Table Mountain. On top of that, South Africa has an abundance of wildlife, with attractions ranging from antelope to zebra.




"South Africa has a beautiful landscape. If there's a heaven, this is what it would be like! With huge water bodies and expanses of agricultural land, I don't think I've seen anything like South Africa. Even the ocean there is so beautiful."

Meghna also feels that nature teaches you many things. South Africa showed her patience, respect, and the importance of silence "Wildlife interaction at Kruger Nation Park and other safaris into the wild made me realise that humans think we are so powerful and intelligent, but when you go out into the jungle, you must learn their language and respect their space," she muses. "One time, a jeep full of people got very close to a rhino, intruding into its space. The rhino charged when it sensed danger, and the driver had no choice but to hit the gas and get the tourist out of there."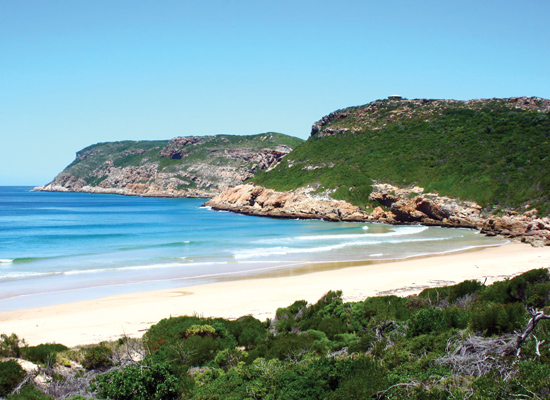 After a satisfying cruise, the family took to the roads. From George Town, they travelled the Garden Route, a popular and scenic stretch of the southeast coast of South Africa that stretches from Mossel Bay on the Western Cape to Storms River. The name comes from the verdant, ecologically diverse vegetation encountered along the way. Numerous lagoons and lakes are sprinkled along the coast, which includes towns such as Mossel Bay, Knysna, Oudtshoorn, Plettenberg Bay and Nature's Valley.




Meghna also visited Robben Island, where political prisoners during the anti-apartheid movement were kept. The most prominent inmate was Nelson Mandela, who later became the first president of the newly democratic Republic of South Africa. "It was intriguing to see where Mandela spent 27 years of his life. The blanket he used, the mug he sipped in, and the lime stone cell got us closer to this reality of life. Scripts of his political speeches and ideas inspired us, and I came back from the place all fired up. It made me realise how small we are in the entire world."




Be it the vibrant Cape Town or a small village by the road, Meghna's zeal for meeting people and learning new things took her to the interiors of South Africa. She explored the cultures and cuisine of the locals, collecting a few small things along the way. "I like to collect small things, especially mugs. Wherever I go, I get a mug from there," she shares.

After every trip, Meghna remembers that she feels fortunate enough to be in a line of work that she loves; one that allows her to take up travel as a second love. For her next tour abroad, she plans to travel the western coast of Alaska and Scandinavia. ..... Rahul