The beautiful East Asian country of Japan attracts millions of tourists every year,and rightly so. With 21 World Heritage Sites, including Nara, Himeji Castle, Historic Monuments of Ancient Kyoto; ski resorts like Okinawa, Niseko, and Hokkaido; and its modern architecture and luxurious hotels; Japan can offer one of the most well-rounded vacation experiences in the world. Bobby Khandari, a successful entrepreneur from Hyderabad, loves to travel. "Travel to me is cathartic; I almost live to travel!" she says. "So every few months, I pack my bags and head off to explore and learn things about a new place or visit one of my old favourites while creating new memories."Her most recent trip was to Japan, along with her two sons, Armaan and Vihaan. She tells us of her experiences in this beautiful country.
"I had been to Japan many years ago and remember being blown away by its unparalleled beauty and the gracious hospitality, humility, and discipline of its people even then," she informs us. "The best way to describe the Japanese experience is that it's very Zen – calming and soothing."
Bobby's elder son, Armaan, had already been in Japan for awhile, so he was very familiar with the place and knew exactly where to go and what to see. "That worked out perfectly for us," she says. "We got to see and experience Japan the way the locals do and not just as tourists!" The trio stayed at Shibuya, Tokyo, which is the busiest and most bustling part of the city, also most known for the Shibuya crossing, which is taken by thousands of people."It's the modern Japan, where everything is efficiently organised and busy. But the beauty and majesty of the country is its innumerable ancient temples and their gorgeous lush green parks that co exist with the hustle and bustle of the city."
The first site they went to was Sensō-ji Temple at Asakusa. "It's the oldest temple in Tokyo, dedicated to the Buddhist goddess of mercy, and it's stunningly beautiful!" She recalls, "The streets leading up to the temple are filled with vendors selling some of the most authentic and delicious Japanese food and memorabilia. Despite huge crowds, everyone was so patient and accommodating. I could not get over how disciplined this country is!"
They trio also visited Kamakura, a prominent city in Eastern Japan famous for its Buddhist Zen temples. "It was an absolute delight," she says. "The beautiful ancient temple of Hasedara – with its fascinating distinctive Japanese architecture, set amidst the most glorious cherry blossom trees and surrounded by lush greenery – was an ethereal experience. The ancient Kōtoku-in Temple's bronze Great Buddha just took our breath away with its sheer size and magnificence! One can also enter inside the statue, which we did and rubbed his belly for good luck!"
"The nightlife in Japan is incomparable," Bobby recalls. "The Japanese are very hardworking, but every deal is closed over a well-deserved sake, so drinking is a very big part of their everyday life. The upscale area, Ebisu in Tokyo, has some of the most amazing bars and restaurants," she says. "We hopped into several bars and were delighted to find each one was distinctly different from the others. One of the lesserknown facts about Japan is that not only do they have incredible malts and sakes, but they also have the best cocktail bars!" She reminisces, "Buri in Ebisu is one of the cutest sake bars and a must-visit! The sake is amazing and the staff is friendly and courteous. Pro tip for anyone who's going to Japan: If you shake the sake jar back and forth vigorously, the sake freezes into ice!"
About the legendary Japanese cuisine, Bobby exclaims, "The food in Japan is absolutely to die for! Apart from the most delicious and fresh sushi and sashimi, we also tried some amazing delicacies including Shabu Shabu and the Japanese Hotpot," she says. "One of the popular attractions in Tokyo is the cluster of Yokocho alleys – lively, colourful, noisy, and fun-filled streets lined with bars and eateries. Open till the wee hours, bustling with energy, and serving some of the best Japanese street food at reasonable prices. We also had the most delicious teppanyaki!"
"The highlight of my trip, however, had to be my skiing adventure," she reminisces. "We took the Shinkansen or the bullet train to get to this quaint little ski town at the foot of the snow-capped mountains. It was like a picture from a children's storybook! We woke up to freezing temperatures and the peaks beckoning us. Hakuba Happo in Nagano, one of the most famous ski resorts in Japan, was a picture-perfect portrait wonder of nature." She adds, "Both my sons are good skiers, but I was just happy I could cross it off my bucket list. I can't say I mastered the sport, but I definitely loved the experience, tumbles and all."
"It started to snow softly just before we left and it was so magical! We ended that night with rich hot chocolate, generously laced with spicy rum and topped with gooey marshmallows – a perfect nightcap for a cold, wintry night. Finally, we took a much-needed soak in the Onsen, a Japanese hot spring known for its medicinal and healing benefits."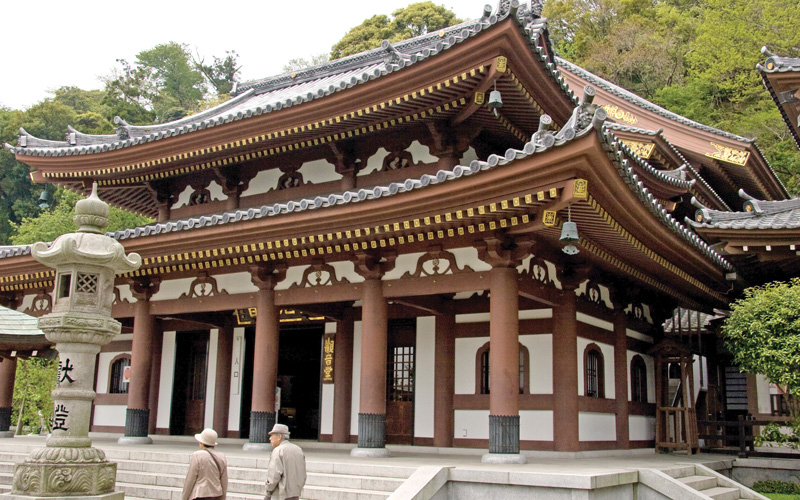 "Of course, no trip to Tokyo is complete without visiting the famous rooftop New York Bar, located on the 52nd floor of the Park Hyatt Hotel, where the movie Lost in Translationwas filmed. I was absolutely captivated by the view of the city from there!" She tells us, "We then went to the Whiskey Library and,as the name suggests, they had an awesome selection of the best whiskeys from around the world.
Next on our itinerary was this cute little place, Boctok, that's known for its interesting cocktails that are made to your palette!" She explains, "There was no menu on offer. The rainbow cocktail shots totally blew us away! The final place we visited was Agave, another hidden gem." She goeson, "Some of the best bars in Tokyo are hidden secrets.The dive bars, as they are fondly called, are not known to many and are literally a treasure hunt worth going on. We visited quite a few, each one more memorable than the other!"
As her trip drew to an end, Bobby was found it harder to wrap her head around leaving, and right then something magical happened: the Cherry Blossom trees bloomed! "Overnight, the magnificent Sakura trees were in full bloom! The entire city was a riot of colour as all the streets, avenues, and parks were filled with these beautiful trees that will take your breath away as the flowers gently sway to the floor, forming nature's own intricate carpet of colour with the slightest breeze," she reminisces."I just couldn't get enough! The crisp winter air, bright sun, and stunning natural landscaping made the perfect backdrop to the beautiful blossoms!" She goes on, "We had a perfect Sunday picnic in the park among the cherry blossoms. We also made some adorable new doggie friends. It's so cute that the Japanese have prams for their dogs!" (laughs)
"I left the mesmerising country with a promise to come back," Bobby concludes. "Although I was slightly disappointed because we didn't get to see the majestic Mount Fuji due to the rain, I was rewarded with a stunning aerial view of its absolute brilliance on the airplane on my way back home. Sayonara till we meet again, Japan!"
- as told to Tanya