Khloe Kardashian And Baby, True Thompson, Move Back To Los Angeles – Hints That NBA Star Tristan Thompson Not Joining Them

New mom, Khloe Kardashian, took to her Snapchat on June 17 declaring that she is back in Los Angeles. Her baby True Thompson also made the shift, and the mom and daughter were adorably greeted with 'Welcome Home' balloons from Khloe's sister, Kylie Jenner, and niece, Stormi Webster, as seen on Khloe's Snapchat. The 33-year-old came back to white and pink balloons bearing messages, along with a huge teddy bear. Due to the message on the balloons reading, "Welcome home Khloe and True", a lot of speculation has started as to why only Khloe and True's names were mentioned, discluding baby-daddy NBA player Tristan Thompson. People mostly believe that this indicates that the 27-year-old will not be joining Khloe and their child in LA, creating more buzz about the status of the couple's relationship.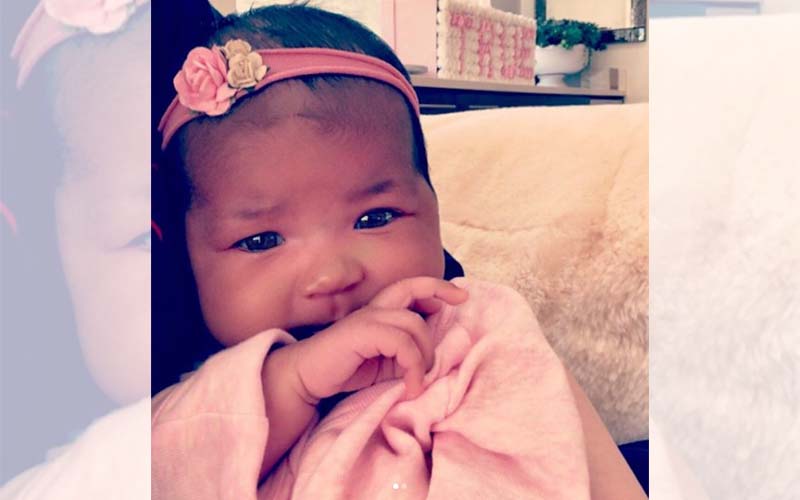 Although previous reports suggested that Tristan would be joining Kardashian and baby back in the city of angels, Kylie's sweet gifts confirm that plans changed. This could also just indicate bad blood between Tristan and Khloe's family, considering that some of her family members have openly talked about their disapproval over the highly-publicized cheating scandal that took place. It seemed that the two were trying to make things work in the past couple of months and have been seen out and about numerous times. Kardashian even showed up to a bunch of the Cleveland Cavaliers basketball games to show Tristan support. We will have to wait and see if the two have decided to finally split ways or if the two are going to be able to work through their issues. Regardless, we hope that the mom and daughter are happy in their new home!
-Rubaina Bilgrami
– Khloe Kardashian Instagram