If Looks Could Kill - Tanya Kakde

Charming, soft spoken, and extremely sweet, Tanya Kakde is here to win over our hearts with her pleasing demeanour and stunning looks – and we're not just talking about her makeup skills. Having studied at the Blanche Macdonald Centre in Canada, she's one of the city's most popular makeup artists, and her work ranges from a no-makeup look to SFX – she can do it all! Her style is bold and funky, and the results are spectacular. Read on as she shares a few tips and tricks of the trade with You & I.
How did your career in the world of beauty begin?
I grew up watching and learning from all of the strong women in my life – my mother, my nani, my ammama, Deepa dadi, and my mashi, Dia Mirza. I loved painting ever since I was a little girl, and I always wanted to be an artist. At the end of my first year, when I was pursuing a degree in criminology in Vancouver, I came across a beauty school called Blanche Macdonald. I was intrigued by a fashion shoot they were doing, and I thought that turning people into my own canvas would be something I'd enjoy very much.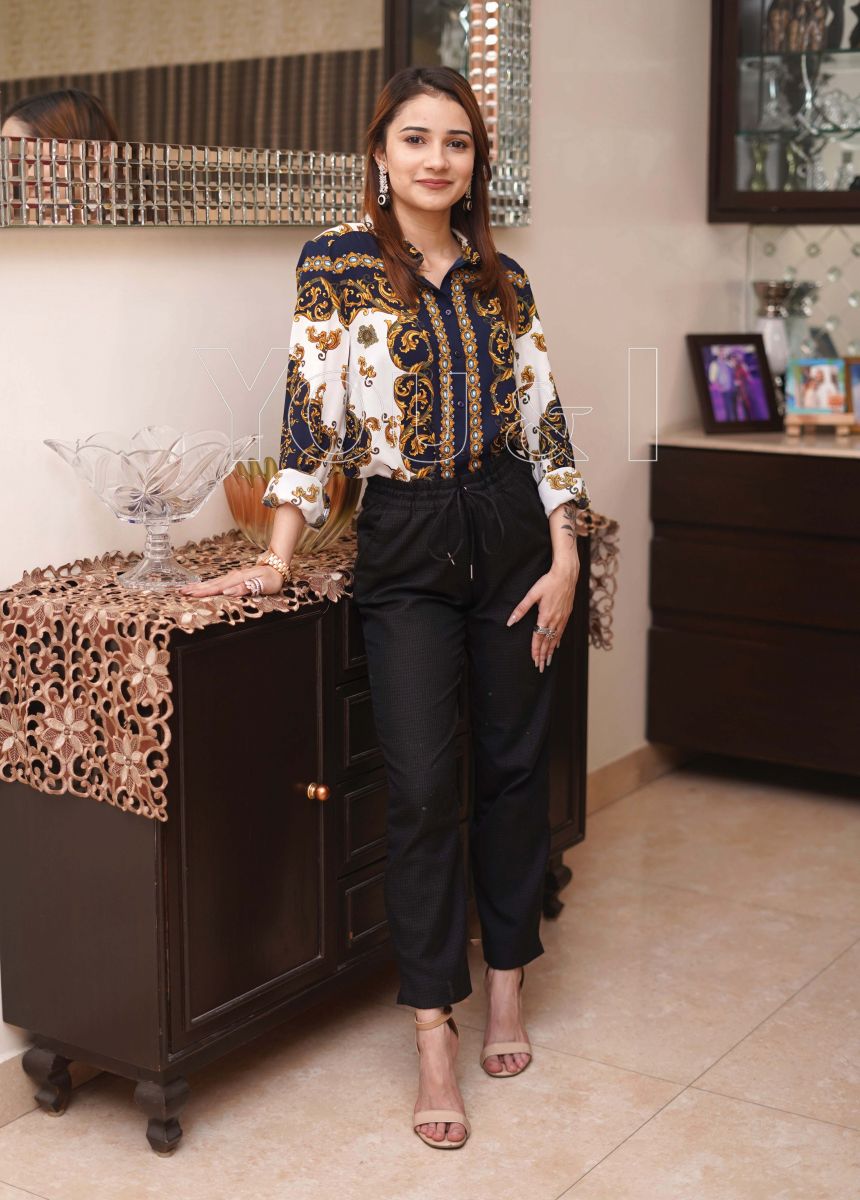 Who does your clientele consist of?
The school that I attended taught me an entire reach of makeup: prosthetics, special effects, fashion, bridal, and glamour. My clientele is a reflection of this knowledge, and my work consists of various kinds of bridal makeup, assisting on fashion shows like the Hyderabad Design Week fashion, working on Telugu and Tamil film stars like Ritu Varma and Hebah Patel and, of course, my aunt Dia Mirza. Being an actress and producer herself, she has been my biggest support and has encouraged me to become what I am today.
Do you have a favourite makeup trick?
My current favourite is applying white eyeliner and smudging it slightly before applying the eye shadow. It brings out the best in your eyes.
What does beauty mean to you?
It's quite simple, actually. Beauty is about being comfortable in your own skin. Whether it's a pop of colours in your eyes or wearing no makeup at all, beauty is feeling good about yourself, and being confident from the inside and out.
Name one product you can't work without?
I'm a sucker for glowing skin. Mac strobe cream is one product I don't leave the house without applying, and I use it on my all clients.
What's a major faux pas that women make when it comes to makeup?
There are no faux pas in creative expression, but if I had to choose one, it would be our insistence on using a lighter foundation on beautiful, deeper skin tones. The beauty norm that light skin is associated with more desirability is a dangerous cultural obsession, and I constantly see beautiful dusky women uncomfortable in their own skin, and using lighter foundations.
What's the best way to turn a day/work look into a glamorous look for a party/night out?
Adding a brown or a red pop of colour can instantly change your day look into a night look. For instance, use a dark brown pencil as a liner, smudge it, and top it off with a red lip!
What are a few beauty trends to look out for in 2020?
We've gone from matte to gloss this year, so look out for glossy lips, cheeks, and eyes as well. I'm excited to see pops of colour, like neon cat eyes eye liner, or a hint of neon on the corners of your eyes, which will be big this year. Also, colourful mascara in pink or blues, and classic red lips are always a go-to.
Name three makeup items you shouldn't leave the house without?
Any pink pastel lipstick that can also be used as a blush and an eye shadow, plus mascara, and a concealer.
What's been the biggest challenge of your career so far?
The beauty industry has so much to offer, that sometimes it's overwhelming. Great opportunities are constantly coming in. But it can be quite a challenge to choose the right path that pushes your passion and growth, rather than just climbing up the pay cheque ladder. – as told to Devanshi