The hottest sisters in tinseltown – Penelope and Monica Cruz

This is probably the sexiest and most beautiful sister pair in the world. Penelope and Monica Cruz look so alike with their olive skin dark brown eyes and hair, and curvaceous figures.

Penelope and Monica are very well known in Spain and internationally and have capitalized on their sibling charm and beauty to collaborate with big brands like Agent Provocateur and Mango.

The stunning and sensual Agent Provocateur campaign that the Cruz sisters

The sisters at a red carpet event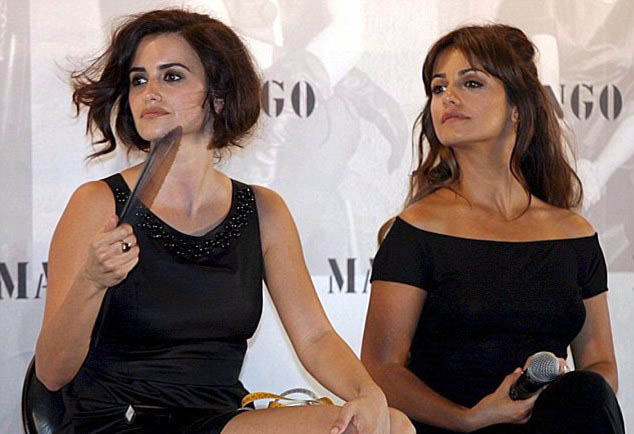 The gorgeous sisters

Penelope and Monica Cruz in a campaign for Mngo

The sisters look astonishigly identical!
- Suneela Kirloskar