When one thinks of glamorous places in the world, the first few places that come to mind are London, New York or Paris. While yes, these places are ultra luxurious, and can be enjoyed both, luxuriously and on a budget, they are also overly crowded because of their cosmopolitan nature and easy access which can dilute its exclusivity.
For those looking for ulta-chic and ultra exclusive glamorous destinations, European resorts like Courchevel, St. Moritz and Gstaad are famous for having the jetset flock to in the winters.
Gstaad has had a history of being glamorous mainly because of the high profile guests who used to visit the town – mainly Hollywood superstars and royalty. Famous regular visitors to Gstaad have included Madonna, Prince Charles and Princess Diana, former UN Secretary-General Kofi Annan, Bollywood actor Saif Ali Khan and his wife Kareena Kapoor Khan, haute couture designer Valentino Garavani, writer William F. Buckley, Jr.,[5] and various members of the House of Cavendish.
Gstaad is known for its luxury hotels, among them the Grand Hotel Park, the Alpina Gstaad, the Gstaad Palace, the Grand Hotel Bellevue, the Hotel Olden, and the Arc En Ciel.

The Gstaad Palace Hotel is synonymous with royalty, glamour and jetset

Madonna seen here with her family in Gstaad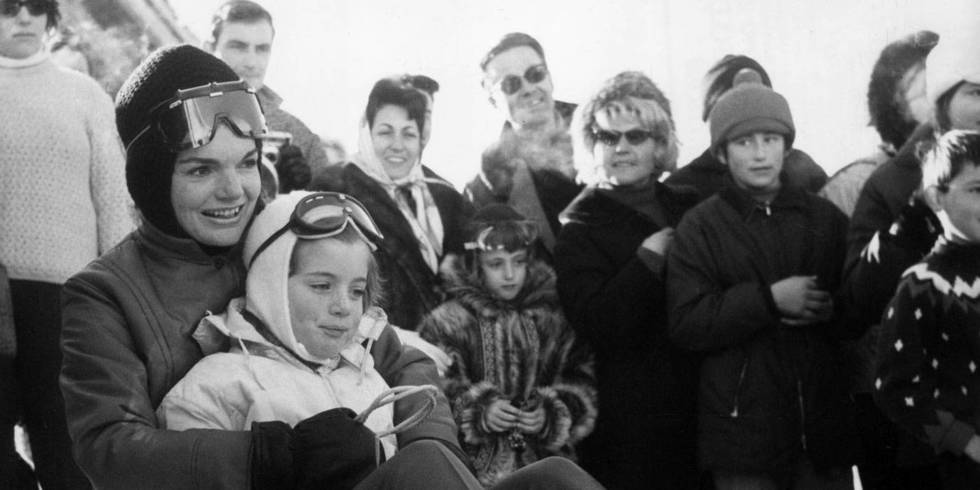 Gstaad is known for its high profile guests include Jackie Kennedy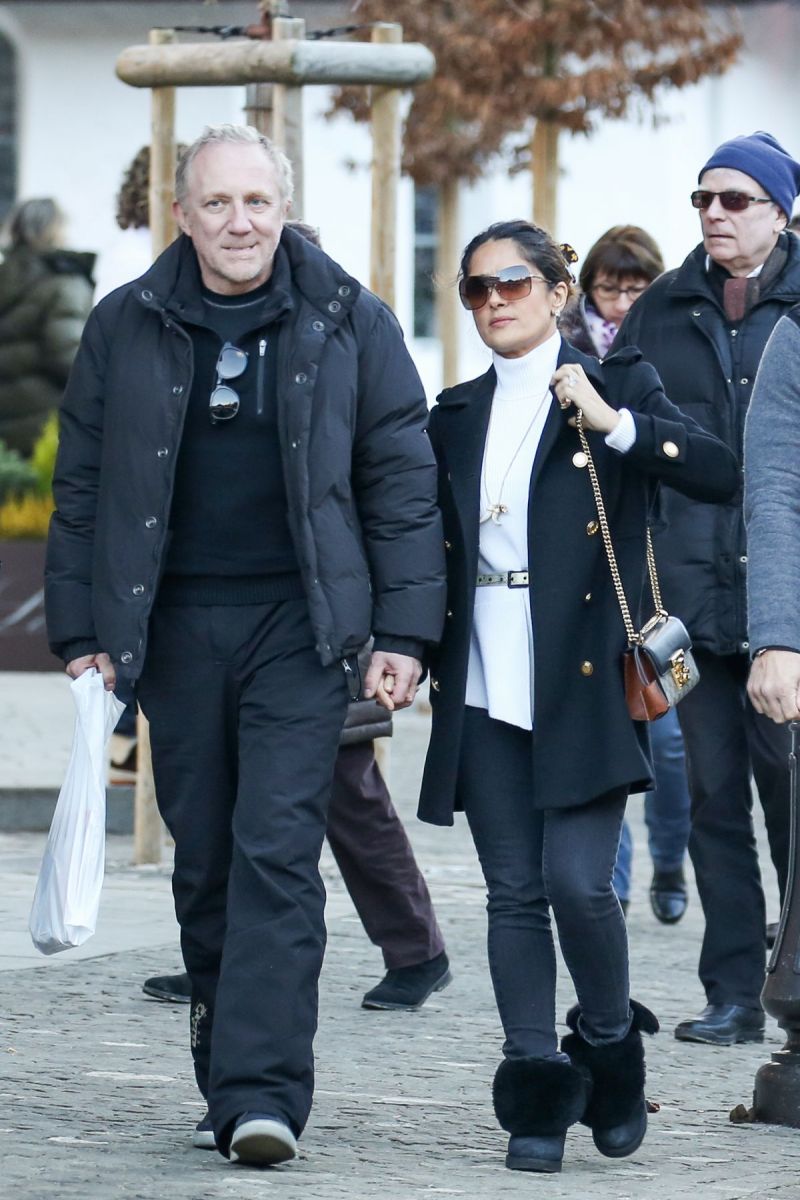 Salma Hayek and husband Francois Pinault are also regular visitors
- Suneela Kirloskar