When it comes to gadget gifting, there are three rules that we at You & I stick to. First, get something that you would like for yourself. Second, make sure the recipient is unlikely to buy it for themselves. And lastly, pick up something that you know the person will use. We refuse to spend our hard-earned money on something we think might end up gathering dust in a corner.
But let's face it: Holiday shopping for gifts can stress anyone out. And to make matters worse, there's always that one person on your shopping list that's impossible to buy for. It could be because you just don't know them that well, or their taste in high-tech gizmos just doesn't match your budget. Fret not: We've rounded up a selection of gift ideas that will thrill all the techies in your life.
But before you assume that an overpriced iPhone X is the only gift these people will want, hear us out. After reviewing dozens of gadgets this year, we've made a list of the hottest items that will delight your loved ones – or even yourself. From a stylish-looking, smart assistant for your home to the coolest toy ever, it's all here. Read on for our 15 cutting-edge gift ideas that will help you score some major points. --- Anisha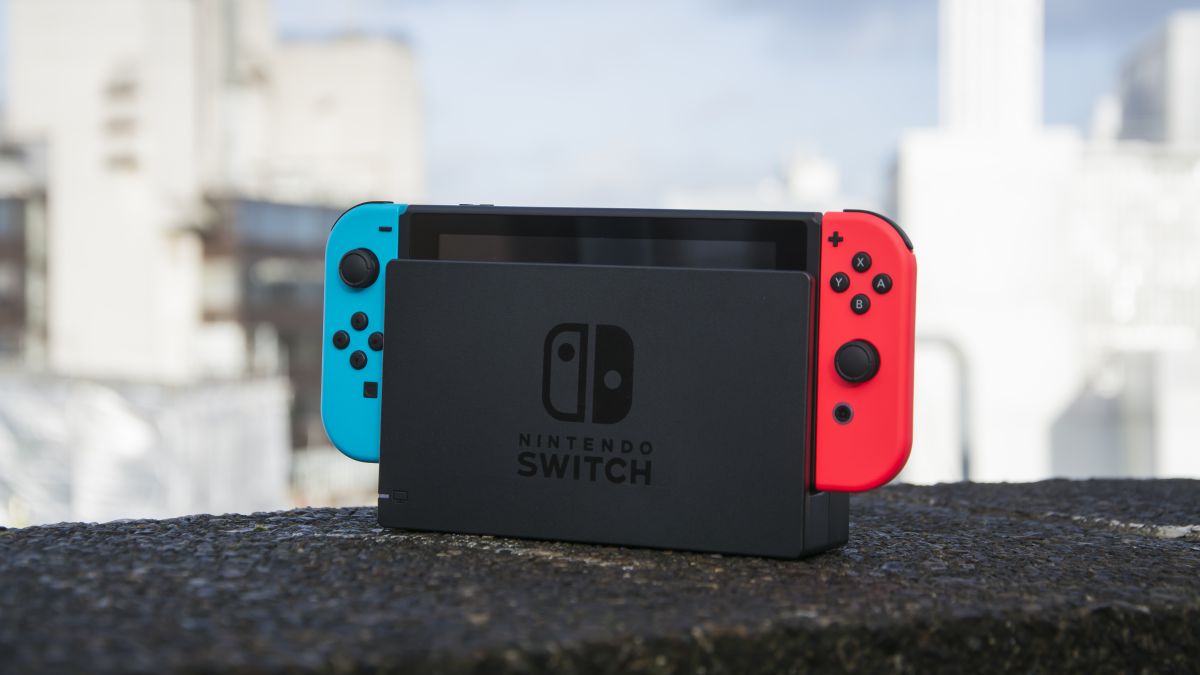 Nintendo Switch
Who it's for: Anyone who loves Nintendo or gaming in general!
Why we like it: Why have so many millions been coveting the Nintendo Switch since its launch, you ask? Because it's Nintendo – the one that started the original console and single handedly saved the industry. From Minecraft: Nintendo Switch Edition to The Legend Of Zelda: Breath Of The Wild and other 501 games in between, these games rank among the best ever to feature on a Nintendo-made machine. Shifting from a classic mobile gaming device to a home entertainment centre, the Switch can be played on a TV using a docking station. Plus, you get them all in an adorable plastic box with neon blue-and-red joy-controllers. The Switch is definitely a lil' nuke of a console!
What to know: With innovative Joy-Con controllers on either side of a 6.2-inch touchscreen, this 720p display is an absolute delight. In addition, the rechargeable Switch – with a claimed battery life of 40 hours – comes with several highly accurate and responsive motion sensors.
Price: Rs 31,000
Logitech G903
Who it's for: Stylish and incredibly powerful, the Logitech G903 Lightspeed is perfect for high-end PC gamers.
Why we like it: If you've taken the plunge and upgraded your keyboard or shelled out on a top-end PC, you might as well get a new mouse to go along with it. Although picking any ordinary wireless mouse might suffice for those casual gamers, grabbing a Logitech G903 will help gamers to perform better, and have easier access to buttons as well as overall speed during gaming. Which is why even if it is slightly expensive, the G903 is well worth the investment when it comes to a gaming mouse with a long battery life, combined with excellent design and features.
What to know: One of the best wireless gaming mice on the market today, the Logitech G903 features a PMW3366 optical sensor, wireless charging via Logitech PowerPlay mouse mat, and an excellent battery life. The ambidextrous designed lightweight gaming mouse is also equipped with an onboard memory, customisable lighting and buttons, and dual connectivity, allowing it to connect with multiple devices.
Price: Rs 22,305
Google Home Mini
Who it's for: For anyone who's ever dreamed of owning a voice-activated computer from Star Trek.
Why we like it: A direct response to one of last year's picks, the Amazon Echo, the Mini too can handle a wide range of functions and activities. It will read news headlines, play music, control smart home gadgets, add things to a shopping list, create calendar appointments, answer trivia questions, or play video on a Chromecast-enabled screen.
What to know: Covered in charcoal, chalk, or coral fabric, the Google Home Mini is super cute and will seamlessly blend into the décor of any room. Measuring just over an inch and a half tall and about four inches in diameter, the smart speaker is one of the coolest gifts in its price range. Compared to the Amazon Echo or its little cousin, the Echo Dot, Mini is much more attractive and sounds better, too. The controls are relatively simple. And even though it has no visible buttons, you can just tap on the left or right side to adjust the volume, and on top to pause. There's a mute switch on the back, too.
Price: Rs 7,999
BioLite CampStove 2
Who it's for: For on-the-go travel techies who need a little less stress and a little more comfort.
Why we like it: If you haven't packed your bag for a wilderness adventure in a while, you might be feeling a bit skittish. Remember the time your phone died in the middle of the night, or the not-so-easy access to food? But you don't really need to decide between comfort and weight anymore, thanks to the BioLite CampStove 2 – a portable generator.
When BioLite first announced the CampStove in 2012, it was known as a product designed mainly for casual campers. With traditional fuel used to burn sticks, twigs and other natural items, and a unique ability to convert the heat into thermal energy, CampStove was everything a casual camper would need. Five years later, the company has taken everything it learned from its original model and introduced several upgrades to the campsite. The new version makes cooking on wood clean, easy, and less smoky, while at the same time generating electricity to charge lights, phones, and other electronics while you're off the grid; it feels like magic!
What to know: The CampStove 2 may look like its predecessor, but it comes with an LED dashboard, BioLite's handy FlexLight, and a USB powered lamp. Packing down to the same size and featuring a similar design, it produces 50% more energy and powers up the stove's removable 2600 mAh battery pack more quickly than the original version.
Price: Rs 19,000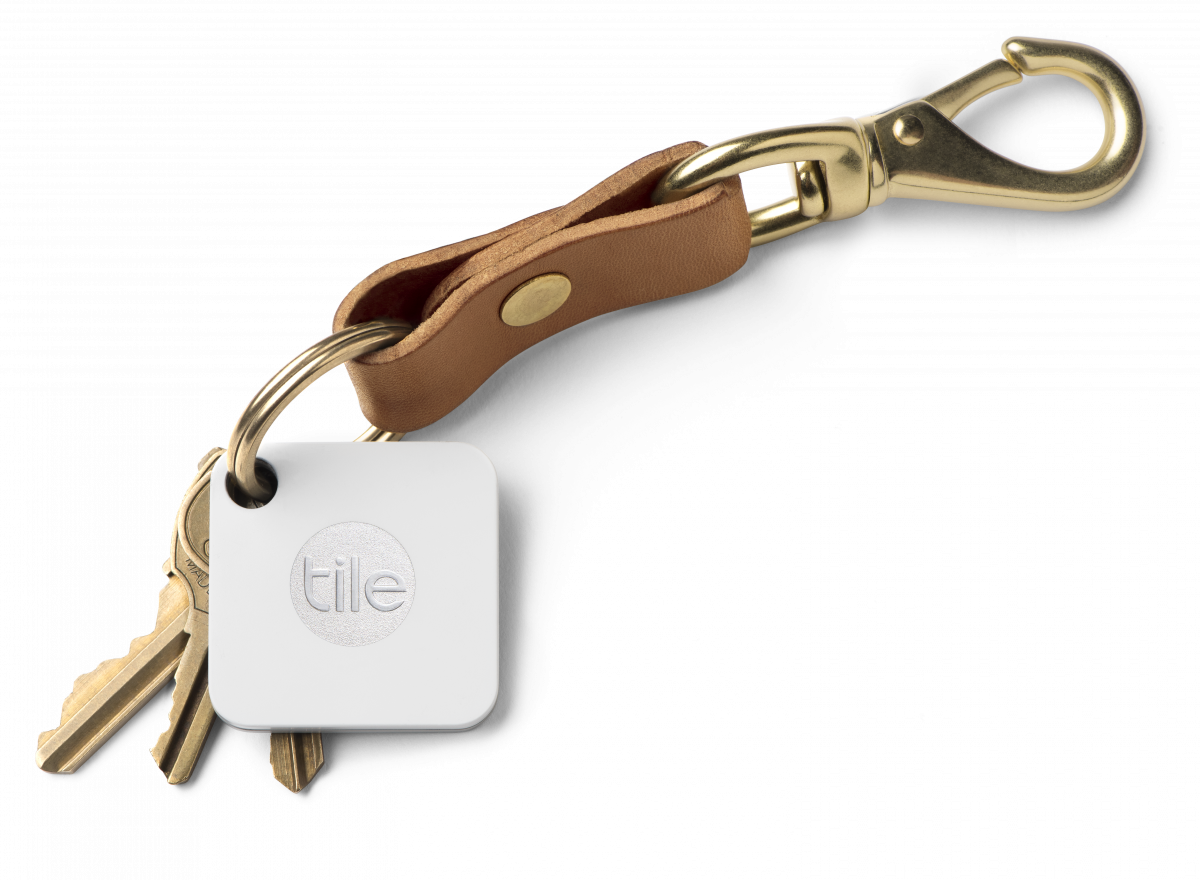 Tile Mate
Who it's for: For those absent-minded people who tend to lose things.
Why we like it: What if you're late for work and misplaced your wallet? Or you've lost your car keys in-between your couch cushions, and now you're going to miss your matinee? Meet Tile Mate: a nifty little gizmo that helps you locate anything you can't hold onto. This simple tracking gadget is easy to use and affordable; just attach it to whatever you tend to lose and have it communicate via your Bluetooth devices running Android or iOS. Even if your Tile-tagged stuff gets stolen, just mark the Tile as lost and if any Tile user goes near your stolen items, the Tile can still chime that it has been found and marks it on a map for you.
What to know: A smaller version of the second-generation Tile, Tile Mate shaves 3 mm from each side and nearly 1 mm in thickness – making it slightly smaller than the previous model. The traditional hole in the corner makes the water-resistant device ideal for hanging items.
Price: Rs 3,999
GOPRO HERO6 BLACK
Who it's for: For video enthusiasts who want to film the action hands-free.
Why we like it: If you're an adrenaline junkie, you know that one of the worst things that can happen is a shaky video when you're ripping down on your dirt bike or river rafting in the Himalayas. Enter GoPro Hero6 Black. The new action camera has an improved image stabilisation system – which means it analyses the footage frame by frame and crops it to keep the image centered – which helps mitigate vibrations and camera shakes. With the help of a GP1 processor, GoPro's first custom chipset, it can shoot super-slow-mo 240 fps at 1080 resolution, 4K footage at 60 frames per second, and go into a slow-motion mode at 2.7K at 120 fps.
What to know: Even though Hero6 is roughly the same size as the previous version, you don't give up anything in order to get better imaging performance. With two buttons – one to start/stop recording and another on the side to create a highlight and change modes – Hero6 does what it promises. It also has an improved dynamic range that captures videos better in mixed sunlight conditions and in low light. Other features include a better Wi-Fi radio that should improve transfer speeds to your phone, waterproofing to 33 metres without a case, and an interface that now includes pinch zooming.
Price: Rs 39,750
HTC VIVE TRACKER
Who it's for: For those who want to get their feet wet in the world of virtual reality.
Why we like it: We admit it, from the moment we first heard of the HTC Vive Tracker, we were hooked. The no-frills device uses the company's Tracker peripheral and adds motion tracking to any third-party accessory. What that means is that you can turn a cricket bat or a USB cable into a useable item in a VR experience or a game. Yes, the idea of a blindfolded person swinging a bat might come with some legitimate concerns, but one can't help but be amazed at the way HTC is pushing virtual reality forward.
What to know: The innovative, efficient, and compact tracker creates a seamless and wireless connection between the VIVE system and your attached tools. Equipped with high-end graphics and 32 sensors for precise motion-tracking, the Vive Tracker beats the competition on paper. What's more, you can also make mixed reality videos by attaching a DSLR camera to the VIVE Tracker. And it has a front-facing camera that adds real-world objects to the experience and expands the fun. So, what are you waiting for?
Price: Rs 76,990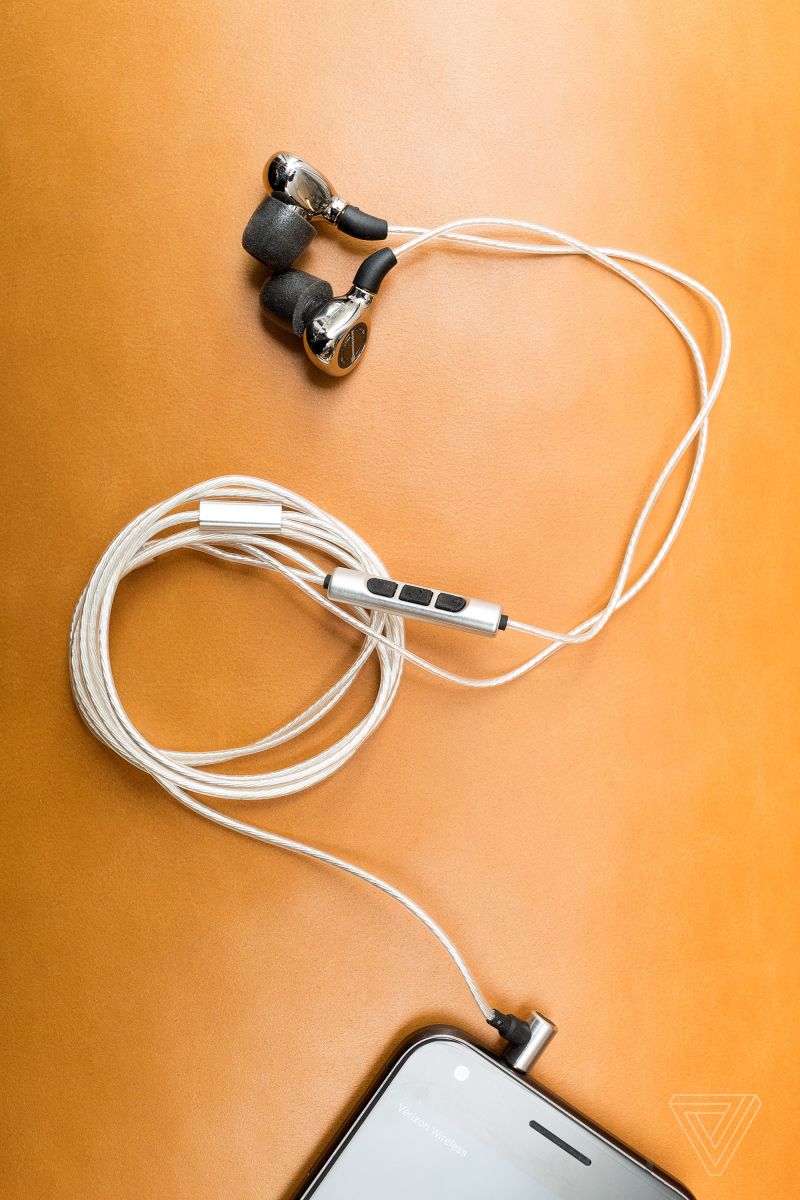 BEYERDYNAMIC XELENTO REMOTE
Who it's for: For both the casual music listener and the niche enthusiast who's in search of something special.
Why we like it: If we asked you to name some iconic earphones, you'd probably say Sennheiser or Bose, the brands that managed to make it large in the earphones industry. But now there's a new pair of earphones that can easily take their place: Beyerdynamic Xelento Remote. They sound great, look even better, and they're super comfortable. But what really distinguishes these from others is the use of miniaturised Tesla technology, which will allow you to revel in an authentic and sublime musical experience. With a hands-free microphone and an integrated remote control, these headphones can adapt to your needs and transform into a powerful in-ear headset. So, if you're making a phone call or listening to music – there's no need to compromise on comfort and sound while on the go.
What to know: The Xelento Remote comes with two silver-plated cables (one of them with an Android or iOS-compatible three-button remote), a carrying case, 10 pairs of ear tips,
and a cable clip. With a strong, durable build, the earpieces with 1.3 m detachable (MMCX) cables and mic with 3.5 mm plug, 4-pole seem like they could take a fair amount of abuse. Yes, these ergonomically shaped casings are pretty steep. But if you want to invest in a pair that will last nearly forever, or if you want to put one huge splurge item on your holiday wish list – do go with the Xelento Remote.
Price: Rs 76,600
SMART NORA ANTI-SNORING SOLUTION
Who it's for: For those who keep everyone else in the house awake.
Why we like it: Other than the fact that it's the perfect snoring solution that works without sacrificing anyone's sleep, Smart Nora is contact-free and can also record audio and track snoring to make a difference. Pretty cool, right?
What to know: This clever piece of technology comes with a pebble or an electronic sensor that sits on the bedside table, and a pillow insert that can be inserted underneath the snorer's pillowcase. The sensor is fitted with a microphone that listens to the snoring, and when it detects a particular frequency range it sends a signal to the inflation device via Bluetooth. This causes the device to nudge when someone snores or reposition their head a few inches. Also, the sensitivity of the Pebble can be adjusted, making this the first anti-snoring device that offers a customisable solution.
Price: Rs 20,000
DJI SPARK
Who it's for: For those looking for easy entry into aerial videography and photography.
Why we like it: The DJI Spark is here to dominate the drone market. Also known as the ultimate mini-drone for the layman, Spark makes capturing the photos and videos in the air simple. Featuring all of DJI's signature technologies, this adorably tiny drone can be controlled with a remote, a smartphone, or just use hand gestures to control its movement. And yes, the device's PalmControl mode allows you to take selfies!
What to know: DJI Spark is a great model if you're a drone-enthusiast looking for sublime aerial photography. It can film in 720p from the range of 300 feet away and 150 feet up. And depending on wind conditions, it can stay up for 12–15 minutes at a time. But what makes this a remarkable device is its power, which doesn't drop off suddenly. Since it's powered by a rechargeable LiPo battery, it doesn't take more than 50 minutes to charge.
Price: Rs 42,999
SPHERO R2-D2
Who it's for: If you're a big Star Wars fan, this is the droid you're looking for.
Why we like it: We know the drill by now: Sphero comes with adorable and expensive robotic toys that can make almost any character come to life. Since the original BB-8 release in 2015, the company has branched out beyond the ball with the Artificial Intelligence (AI) smarts – including a Lightning McQueen connected remote-controlled car from Cars 3, or an Amazon Echo-like Spider-Man. And this year, on Force Friday II, Sphero released two new additions to its growing Star Wars family: the BB-8's evil twin Sphero BB-9E, and the most famous Star Wars droid ever, R2-D2. Unlike the rolling BB-8, both BB-9E and R2-D2 feel more advanced. However, we're slightly partial towards R2-D2: It's the perfect replica of Artoo. Need we say more?
With an integral use of app technology that is accessed through your smart device, the options here are bountiful. It rolls around on treads, leans back for movement on rougher surfaces like carpets, and (just like in the movies) it switches its legs from two to three all by itself. Speaking of which, R2-D2 movements are programmed to reflect its personality. So it's curious, cautious, and whistles in tentative fear if it feels cornered, in excitement or waddling. And if that's not enough, R2-D2 is the first toy that makes noises straight from Lucas Film Archives' original
'A New Hope' soundtrack.
What to know: Even though the details are movie-realistic, Sphero R2-D2 is one sturdy little toy that's built to last. Standing tall at seven inches and weighing in at 370g, R2-D2, has a command that makes it fall right over, just like in 'A New Hope' when he's captured by the Jawas. The good news is that this is perfect for any Star Wars nut, and the bad news is, well, actually, there is no bad news.
Price: Rs 11,000
IROBOT ROOMBA 980 VACUUM
Who it's for: For clean freaks, and those animal lovers who own hairy pets.
Why we like it: Don't get us wrong – we love our pets. But as any animal owner can tell you, cleaning up errant bits of hair and fur is no picnic. So if you just want your carpet clean and life easy, the
iRobot Roomba 980 Vacuum could be the perfect addition to your cleaning arsenal. The next-gen vacuum's tech abilities are impressive: it eliminates the gross wad of fur and hair, picks up small pieces of plastic wrappers and chipped paint pieces from the walls with minimal supervision. Furthermore, the Roomba 980 can easily navigate a course adjustment when furniture gets in the way. It also hops over thick rugs and power cords with ease. In fact, it automatically increases power on carpets.

What to know: The 13.8 inches in diameter and 9 pounds heavier sleek model has Wi-Fi and app connectivity with iOS and Android devices. And the cherry on top: it has a camera for advanced mapping that displays handy statistics of the total area cleaned. Plus, if you're in a different room, it enables you to start and stop the machine. With a price tag of Rs 69,000, it might be heavy on your pockets, but that's offset by how it does a deep-level cleaning without any supervision.
Price: Rs 69,990
FURBO DOG CAMERA AND TREAT TOSSER
Who it's for: A great solution for busy pooch lovers!
Why we like it: Pet cams have taken off in the last few years. But imagine that instead of just monitoring your dog from your desk, you could talk to him or even reward him? Sounds like a dream, right? Well, not really. The latest pet gadget invented by a Seattle-based startup company, Tomofun, Furbo can let you do all this and much more. Known as the world's first treat-tossing dog camera, the device uses a connected app to send your dog bounding across the room in pursuit of a treat. If this isn't innovation, then what is?
What to know: The interactive dog camera is about the same size as that of an air atomiser, and can rest on any table or counter while looking after your dog. It has an embedded wireless Wi-Fi HD cam with a two-way microphone/speaker combo that will allow you to see and interact with your furry friend. The system, which can hold up to 100 treats at a time, can also store photos and videos of your pet to share on social media platforms.
Price: Rs 30,434
SONY DSC-RX100M5 ADVANCED DIGITAL COMPACT PREMIUM CAMERA
Who it's for: For that person in your life who loves to take pictures.
Why we like it: So you know someone who's been taking pictures with a smartphone for
a few years, and you've decided they deserve an upgrade to something better. But the
high-end cameras and their terms can be as baffling as Trump's tweets. And even though
a DSLR could be your next choice, opting for a smaller alternative will not only save you money, but also provide the ability to travel without a bulky camera in tow. Our favourite is Sony's latest addition, DSC-RX100M5 Advanced Digital Compact Premium Camera. On paper, the DSC-RX100M5 is fairly expensive, but people love Sony's functionality and the RX100 series has been a hit.
What to know: The point-and-shoot camera checks all the boxes: ZEISS Vario-Sonnar T x 24-70 mm lens with F1.8-2.8 aperture, large sensors, and world's highest 315 AF points with the fastest response, all in a lightweight body that is beautifully crafted and easy to use. Other key features of the snapper include shooting up to 24 fps with a buffer memory of 150 shots, 4K video capability for high-resolution video, and built-in Wi-Fi and NFC for transferring images and videos on the fly.
Price: Rs 99,890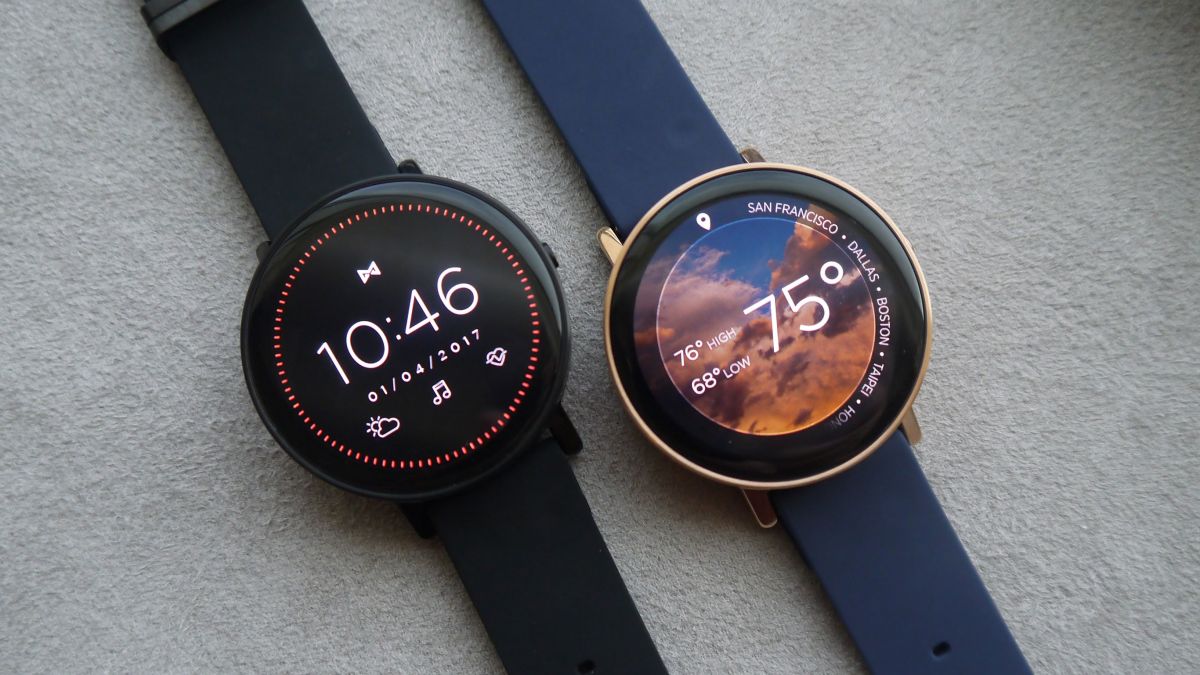 MISFIT VAPOR
Who it's for: Perfect for those who are looking for a fitness tracker that can do a little bit more than just flash after reaching the step count.
Why we like it: Ever since Apple unveiled its latest product range, we – like the rest of the world – have spent our downtime talking about iPhone this and iPhone that. Don't get us wrong: The iPhone X is super fine, but hype aside, we've tested other new tech products that are just as drool-worthy. The Misfit Vapor – the latest addition to the fitness tracking world – with its simple design and storage that connects directly to wireless headphones, captured our attention recently.

What to know: Like Misfit's previous product, Shine, Vapor is compatible with iOS and Android, and displays run, activity routes, metrics, and other stats. On top of that, the smartwatch also promises two days of battery life on a single charge, as well as being waterproof and a standalone music player. The rose-gold accents combined with jet black is another winning combo.
Price: Rs 13,500