Gayathri and Arvind Wedding Moments

Gayathri, daughter of Rajeshwari and Somnath Kondepudi recently tied the knot with Arvind, son of J Mahalingam and Rema with great pomp and show. The Mehendi, pre-wedding puja and pre-wedding party were intimate affairs that were held at the bride's home, while the wedding was organised at the ORO Sports Village, Gandipet.
Keeping the pandemic rules in mind, each function was close-knit with just close friends and family members of the two families being part of it. The bride and groom made a won-derful couple, dressed in their lovely traditional outfits on all occasions. Sandy ensured that Gayathri looked like a dream on her big day, while Kishor Krishnamoorthi did a phenomenal job with capturing every moment. All the guests who came in to bless the newlyweds took precautions and were careful while meeting and greeting the newlyweds.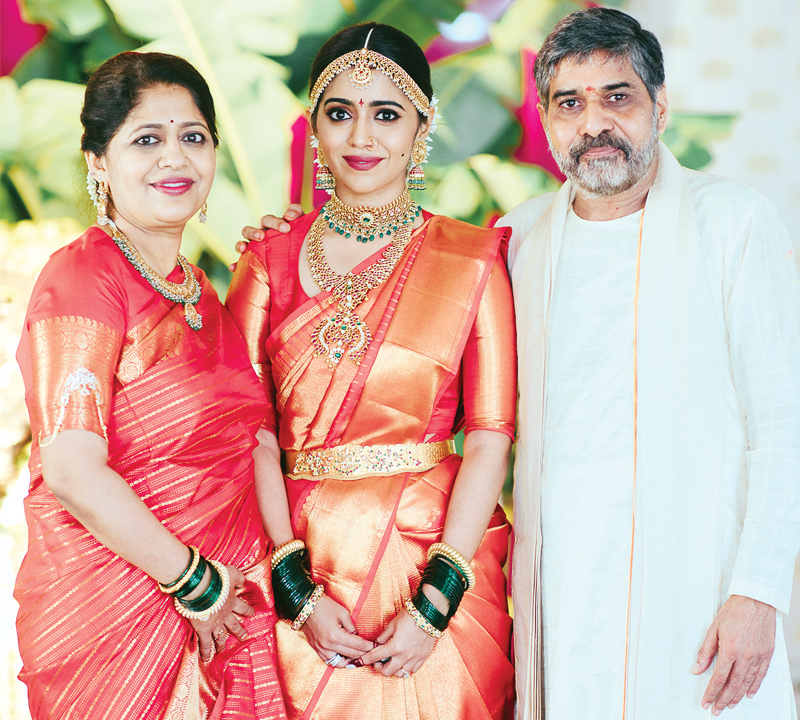 Gayathri with Rajeshwari and Somnath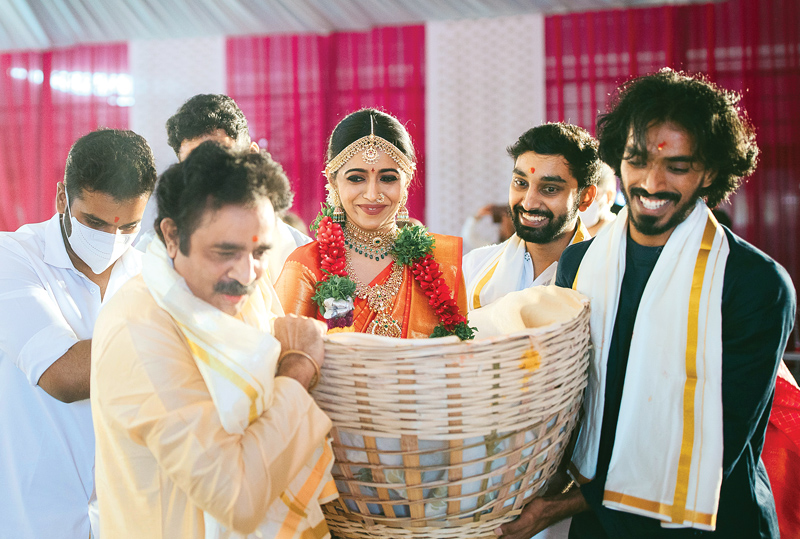 Gayathri with Sharath, Amogh, Sushanth, and Kovidh

Post wedding rituals

The Kondepudi family

A perfect portrait
Pics: Kishor Krishnamoorthi