Gamut of Fun - Summer Camps

If you need a place to take your kids on a rainy day or get out of the summer heat, Laser Shooter is the perfect solution. The first of its kind in the city, this recreational activity can be played by individuals or teams by tagging targets using targeting devices that emit infrared. The huge laser tag arena can accommodate over 40 players, making this a great place for your next arcade birthday party. So suit up for an adventure in a black light-illuminated arena, where you and your friends can aim for one another and try to claim victory.
Phone: 88855 56594
Where: SMAAASH Zone, Jubilee Hills
Room with a Clue
Love a challenge? Visit The Great Escape and try one of their five puzzles and pretend to be Sherlock Holmes right here in the city. Offering a 60-minute challenge, the four games have their own story and difficulty level. While The Haunted House is ideal for horror movie fans, The Pirate Chest is an other-worldly debacle where you have to search for the lost treasure! The other themes are The Great Nizami Loot and Crime Scene Investigation.
Phone: 91210 65555, Where: SLN Terminus, Gachibowli

Shoot 'n' Paint
Paintball Hyderabad Odyssey Wonder is home to the paintball arena, a large outdoor playing facility that always makes for an adrenaline-pumping experience. For 330 bucks per person, you'll get 30 paintballs, a semi-automatic paintball gun, protective goggles, a mask – and the ultimate gas refills. Round up more than four of your friends and you'll have the entire area to roam all by yourselves.
So if you're looking for a unique way to relieve that summer boredom, head out to for an action-packed day of paintballing.
Phone: 92980 51870, Where: HITECH City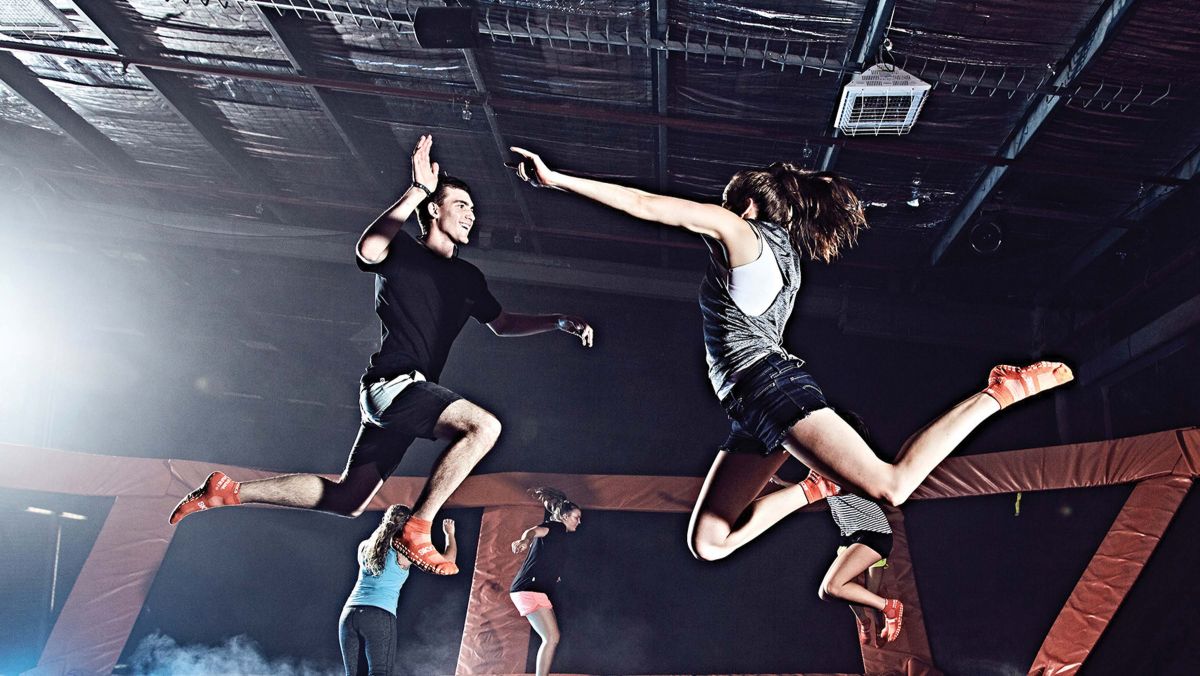 Sky Jumper
Bounce, flip, and fly to your heart's desire at Sky Zone's amazing facility for families. With 10,000 foam blocks and wall-to-wall trampolines, this space is an ideal spot for children who have the energy to unleash but aren't quite ready for high-stakes action. The new park offers open jump on huge trampolines, the foam zone (freestyle jumping into foam), glow-in-the-dark slam dunk basketball, and an ultimate dodgeball pit with coloured dodgeballs. And adults, don't be shy: you're encouraged to jump alongside the young ones! (As if we needed an excuse to be a kid again!) Advance booking is recommended on weekends and holidays.
Phone: 9357 11 22 33, Where: Shankarpalli, Kokapet
Gravity Check
If there's one thing we can all agree on, it's that there are days when we want to experience the city from a good-old horizontal perspective. And that's just not enough. For those special occasions, there's rock climbing at Crag Studio. The sport works well for beginners, as well as advanced-level climbers, due to its relatively moderate height. But it also covers a range of difficulty levels. Kids can scale the walls at this brightly coloured arena either alone or in a group, and the staff are on hand at all times to advise and demonstrate. The one-day session or the monthly course is not all about strength; strategy, a sense of balance, and skill are far more vital, making it a great form of exercise for people of all ages.
Phone: 91009 44539, Where: Sundaraiah Vignana Kendram, Gachibowli
All Things Sport
Known for its sports facilities, the YMCA conducts summer coaching camps for boys and girls under 14. Available sports and activities include tennis, cricket, basketball, table tennis, badminton, volleyball, karate, gymnastics, skating, and chess.
Phone: 2780 1936, Where: S.P Road, Secunderabad
The Roller Wave
If you're looking to get a bit retro, sign your kids up for these roller skating lessons at Yama Skating Academy! Arjun Award winner Anup Kumar Yama and his team of certified instructors can help your young superstar develop into an accomplished skater through practice and activities at this rink. They'll learn everything from basic skills to more advanced glides, stops, whirls, and twirls.
Phone: 93910 11307, Where: West Marredpally
Pics: Pixabay.com