The Fabulous Lives of India's Royals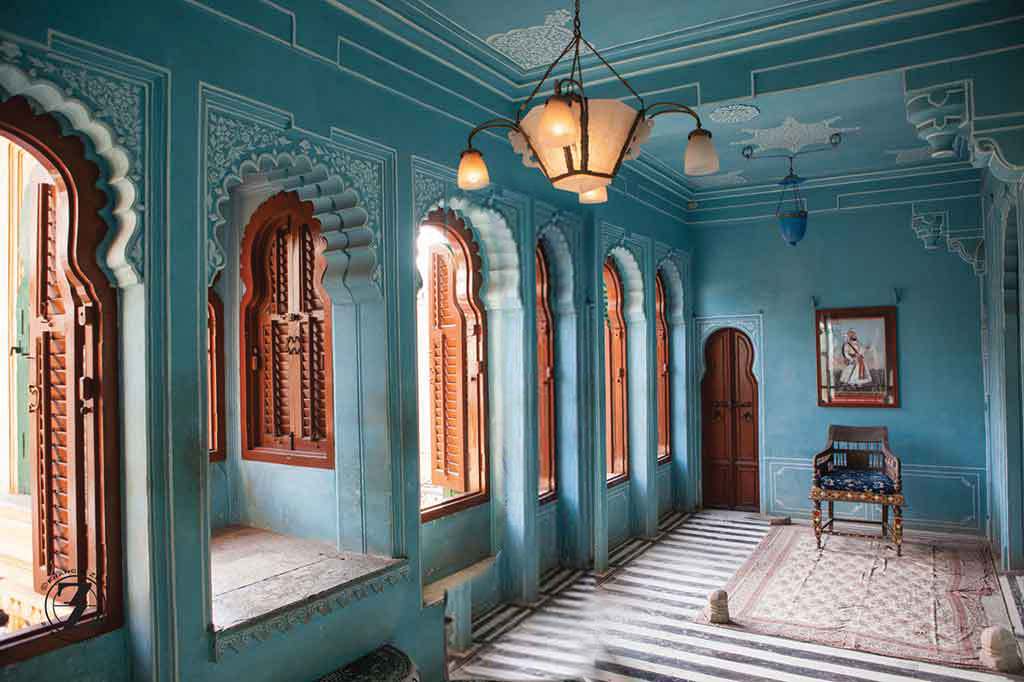 In 2017, Indian Maharajas and Maharanis no longer live fabulously luxurious lives that some of their predecessors enjoyed. But there's no doubt that they still live with a quiet and subtle sense of luxury. After Independence, when the privy purses were abolished, the royals had to adapt to modern times and let the memories of a luxurious past remain a beautiful bit of nostalgia. However, when the days of the Raj were in their full glory, the Indian Maharajas and Maharanis were the ultimate connoisseurs of the good life, and this was visible in every fabric of their life, from their clothes and jewels to their palaces and lifestyles. Many of the Indian royals were educated in England and Switzerland, and therefore had a highly developed sense of luxury that they picked up while spending time in Europe. This often resulted in a beautiful amalgamation of their Indian roots with Western touches of luxury and an overall sense of pure decadence which are mere memories for most royals today
Maharaja of Kapurthala, Jagatjit Singh Bahadur
Louis Vuitton bags might be dime a dozen in today's world, however, back in the early 1900s, well before designer goods were popular in India, Maharaja Jagjit Singh was already up to date with the latest luxury objects. And Louis Vuitton was his favourite brand at that time. The Maharaja was a travel enthusiast, and made sure he toured the world in immense style. He placed an order with Louis Vuitton for personalised trunks, in particular to accommodate his elaborate trousseau. He had a massive collection of lavish clothes, suits, turbans, swords, and shoes, and had one Louis Vuitton trunk for each of these. Who said there was anything like excess baggage for a Maharaja?!
Maharaja of Alwar, Jai Singh
The Maharaja had a fascination for Rolls-Royce cars, so much so that he bought seven majestic Rolls' and employed them as his garbage collection vehicles. However, this wasn't just a regular love of cars. His extravagant purchases had a lot to do with his ego being bruised on one of his visits to the Rolls-Royce showroom in London! After being on the receiving end of a rather impolite Rolls-Royce salesman in a London showroom, the casually dressed Jai Singh became enraged at being treated like just another "poor Indian". Subsequently, he bought all the cars that the showroom had on display, on the condition that the salesman came with them to personally deliver the cars at the Maharaja's palace. While one would imagine that he had purchased enough cars to satisfy himself and his family, this was anything but the case. Once the cars arrived at his sprawling palace, the Maharaja ordered the cars to be used for the city's garbage collection, and made sure Rolls-Royce apologised for what had happened to him. Talk about a royal sweep of the palace!
Maharaja of Patiala, Bhupinder Singh
While his contemporaries were busy fretting over diamonds and gold, this Maharaja had an obsession with sterling silver, and had a chariot made entirely of silver. This was the same sterling silver chariot that drew India's first President, Dr Rajendra Prasad, into the Rashtrapati Bhavan.
Saddiq Muhammed Khan Abassi IV, the Nawab of Bahawalpur
This one truly takes the cake for jaw-dropping attention to detail that the Nawab of Bahawalpur was known for. In 1882, Saddiq Muhammed Khan Abassi IV, the Nawab of Bahawalpur, ordered a silver-encrusted bed. This wasn't just any bed, for it had extremely specific instructions and orders that were given to Christofle in Paris. They were asked to make a bed of dark wood, decorated with applied sterling gilded parts, monograms and arms, ornamented with four life-size bronze female figures, painted in flesh colour, with natural hair, movable eyes and arms, holding fans and horsetails.*
A whopping 290 kgs of silver was needed to decorate the bed. The four female figures were European, representing women of different countries of the continent: France, Spain, Italy, and Greece, each with a different skin tone and hair colour. It didn't stop there. With the unique mechanics linked to the mattress, the Nawab was able to set the figures in motion so that the four European female statues could fan him while also performing the all-important task of winking at him. There was a music box that was also built into the bed, which played the Nawab's favourite classical songs. Innovative and interesting, to say the least!
Maharani Sita Devi of Baroda
She was an international jetsetter and hobnobbed with the crème de la crème, of international society in London, New York, Paris, and Monte Carlo. A true Maharani in every sense of the word, the woman walked on the renowned Baroda carpet of pearls. Sita Devi had a penchant for smoking expensive cigars and wearing seven-line natural pearl necklaces – the famous Baroda strands of pearls. She was such an avid luxury lover that even her carpets had to be swathed in pearls. Oh, and she also had golden tongue scrapers made at her favourite jeweller, Van Cleef & Arpels. Stuff dreams are made of!
Maharaja of Junagadh, Nawab Sir Mahabet Khan Rasul Khan
This royal took his love for dogs to a level that made jaws drop! While the royals were well known for their elaborate and over-the-top weddings, this Maharaja made sure his dogs were not left behind in the extravagance of having been a 'royal dog'. For his favourite mutts in residence, an elaborate dog wedding was held at the Maharaja's royal estate in full royal glory, when two of his most treasured dogs decided to mate. He had 800 canines provided with all kinds of luxuries at his palace, with everything from silver dog palanquins and gold jewellery to formal evening suits! To say he indulged his passion for dogs would be the understatement of the century!
Maharaja of Bikaner, Ganga Singh
This Maharaja was generous to a fault, which is why he was widely adored in his constituency. On the occasion of his Golden Jubilee, the much-loved king participated in the ancient Hindu ceremony of Tula Daan, which is considered a sacred rite of passage among the royals. Here he sat on a large set of scales and was weighed against gold bars, after which the cash equivalent was donated to the charitable Golden Jubilee Fund. No lavish superficialities for this royal!
His Highness Nizam of Hyderabad, Mir Osman Ali Khan
One would imagine that the then richest man in the world would have lavished upon himself only the best clothes and jewels. However, Mir Osman Ali was endearingly known to be relatively simple in spite of his tremendous riches. In fact, he was known to have a penchant for knitting his own socks. The Nizam was famously known to have one weakness: paperweights! Known to be a keen collector and connoisseur, he used a 185-carat diamond as a paperweight. It was the size of an ostrich egg and worth $200 million. Talk about leaving one speechless!
Maharani of Cooch Behar, Indira Devi
This princess goes down in the history books as one of the most spectacularly beautiful Maharanis of all time. Her legendary beauty was also passed down to her daughter – Maharani Gayatri Devi, who was named by Vogue as one of the most beautiful women in the world. It is no surprise, then, that Indira Devi also had not only beauty that could launch a thousand magazine covers, but also incredible style to go along with it. Style that was so elegant and understated that it was enhanced by her stunning and powerful aura. The Maharani lived a charmed life with the world's best haute couturiers and jewellers vying to dress her. Indira Devi's true passion, however, were shoes and she made sure she indulged in her love of shoes to the hilt. Salvatore Ferragamo, the famed Italian shoemaker, was ordered to make a hundred pairs of shoes for the princess, so that she had one for every important occasion of the year. No stone was left unturned to make sure the soles of this famous Maharani always glistened. Gold and silver were used in the making of some of the footwear, while others were studded with diamonds and other precious gems.
Maharaja of Mysore, Krishna Raja Wodeyar IV
This Maharaja can be credited for making sure his staff was also treated royally, and ensured that he wasn't the only one having all the fun in his palatial palace in Mysore. The Maharaja booked custom-made Rolls-Royces to move his servants in style, from the dining room and kitchen to the bedrooms within his palace. The servants didn't have to torture themselves by walking for miles to attend to their Maharaja. Instead they jumped into one of the many Rolls-Royce that were exclusively meant for them to serve their king. This was of course a totally separate collection from the Maharaja's, which was one of the best in India. Not surprising, since he was one of the wealthiest men of his time.
Maharaja of Gwalior, Jivajirao Scindia
Who said toy trains were only meant for kids? If you're a royal, then you certainly do not have to abide by any rules, and Maharaja Jivajirao clearly embraced this concept! He was a total train aficionado, and made sure he indulged in his toy train passion everyday. In his dining room, he had a silver model train chugging along the centre-piece on his banquet table, using it to circulate food, chutneys, liqueurs, and cigars to his royal guests. Surprisingly, this was a rather efficient system, since the train was operated at the touch of a button.
- Suneela
Pic Courtesy: Flicker by Peter Garnhum; Paintings from Rambagh Palace; WikiCommons; Louis Vuitton India Exhibit; Chalisa, Guruprasad; ScoopWhoop;
WikiCommons; FridayTimes; Whats up Life; Maharanis: Roli Books; Reckon Talk; Maharanis: Alchetron; French Sampler; PK Defence