Explore the UNESCO World-Heritage Sites of Saudi

Experience a land where the past comes to life. From thelabyrinthine streets of ancientcities, to the intricate rockcarvings of early civilizations, the kingdom's rich history iswritten large across the landscape.When you explore the ancient ruins and rock-carven tombsof Nabatean Hegra or walk the narrow winding streets ofAl-Turaif, surrounded by beautiful Najd architecture, you areopening a doorway into Saudi's rich and fascinating history.Since the days of antiquity, Saudi has occupied a pivotalposition at the crossroads of Asia, Africa and Europe.
Today, there are more than 11,000 archaeological sitesthroughout the Kingdom, telling the story of the civilizationsthat lived over the years. The Kingdom of Saudi Arabia isproud to have five UNESCO World Heritage Sites.
Al Ahsa Oasis
A desert oasis of shady palm groves and crystal-clear springs, Al Ahsa Oasis stands as a dazzlinghaven against the untamed plains of the Rub Al Khali (Empty Quarter). For millennia, thisregion's fertile land made it a hub for tradersand caravans crossing the region's ancienttrade routes, forging links across the ArabianPeninsula and beyond, and providing a stoppingplace for early pilgrims en route to Makkah.
Now a UNESCO World Heritage Site – a nod tothe city's many archaeological landmarks, whichshow traces of human settlement all the wayback to the Neolithic period – Al Ahsa Oasis israpidly gaining appeal as one of Saudi Arabia'smost captivating tourist destinations.
Al-Hijr Archaeological Site (Hegra)
The wind-swept expanses of AlUla are a trueliving museum spanning hundreds of years of Arabian history. Visit the rock tombs of Hegra,the ancient capital of Dadan and its Lion Tombs,the "open library" of inscriptions in the rocks atJabal Ikmah, the labyrinth of mudbrick housesin the 12thcentury AlUla Old Town, the 18thcentury Fort of Hegra, the Hijaz Railway Station.
Al-Turaif District in Diriyah
Within Diriyah lies the UNESCO World HeritageSite Al-Turaif. The city of Al-Turaif, built in 1744 and recognised as one of the world's largestmud-brick cities, has been carefully restored tooffer visitors a chance to walk in the footstepsof kings and heroes and explore Saudi historyand culture in an authentic environment.
Historic Jeddah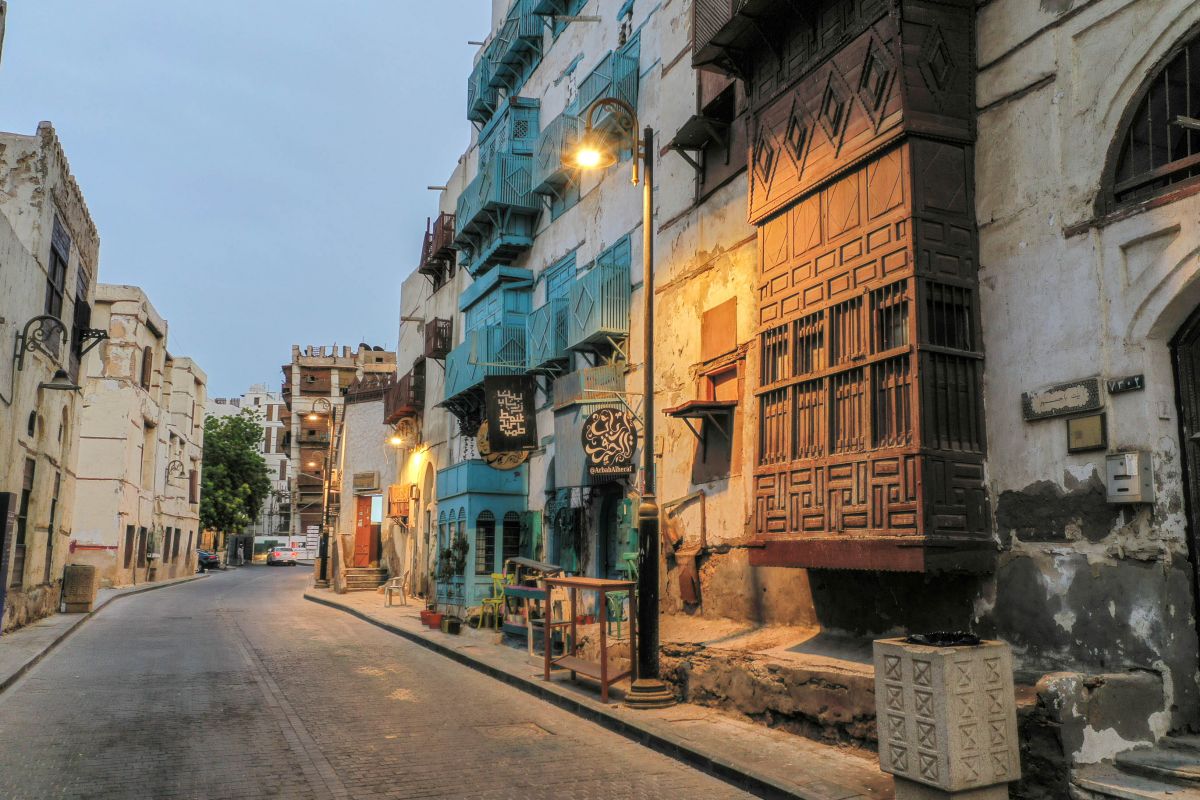 Jeddah's UNESCO-listed old town is one ofthe Kingdom's most evocative quarters, withnarrow alleyways between ancient merchant'shouses leading to spice-scented souqs andglowing traditional bakeries. Many buildingshave been restored in recent years, includingthe grand Nasseef House where Abdulaziz IbnSaud stayed in 1925, before becoming kingof a unified Saudi Arabia. Empty spaces havebecome quirky cafes or art galleries, as a districtbuilt in the seventh century looks to the future.
Rock art in the Hail region
Sitting on the edge of Al Nafud Desert, no tripto Hail would be complete without a visit to these majestic red sands. The Hail region ishome to rock art now classified as a UNESCOWorld Heritage Site. Discover traces of what lifewas like more than 10,000 years ago throughthe inscriptions and petroglyphs just outside of Hail in Jubbah at Jabal Umm Sinman and Shuwaymis at Jabal Al Manjor.