Explore the Exotic! Belize

Who said America is mainstream? If you know where to go and what to do, we're sure you'll be surprised by the number of exotic countries in this part of the world. Located on the eastern coast of Central America, Belize is bordered by dense jungles on one side and the Caribbean Sea on the other. The country also comprises the massive Belize Barrier Reef, which is dotted with literally hundreds of little islands called 'cayes'. Let's take a tour around the ancient Mayan ruins, lush forests, and impressive variety of marine life that this little country has to offer!
One of the most mysterious ancient cultures, the Mayan civilisation has left us with an abundance of huge stone temples, tombs, and caves. The Cayo District in Belize is dotted with archaeological sites that date back to 250 AD. There's no doubt that you'll be in awe of the enormous steps that lead to the top of tall temples that give you a 360-degree view of the jungle. The intricately carved hieroglyphs in tombs and caves where Mayan kings would perform rituals and make sacrifices to underworld gods are some of the other sights to behold. And no, you don't need to be a history buff to be completely captivated by the ethereal beauty and web of stories buried in the Mayan ruins!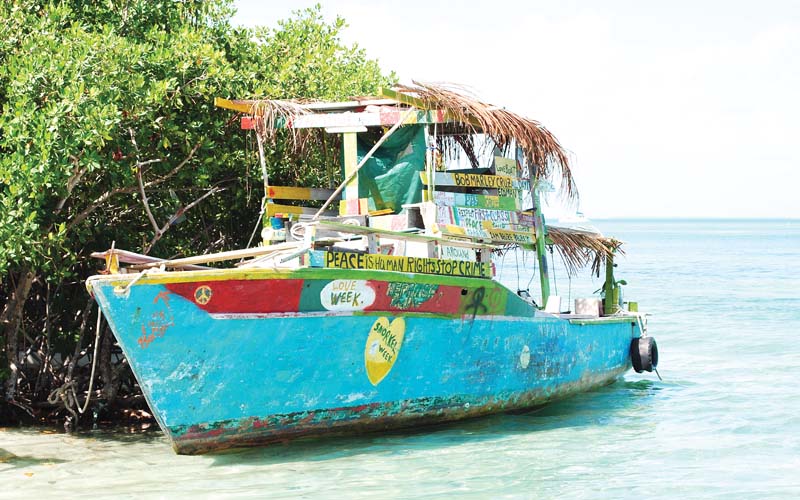 The second largest reef in the world, the Belize Barrier Reef is home to more than 100 different types of corals and a whopping 500 different species of tropical fish! If you love scuba diving or snorkelling, there's no way you can miss visiting the beautiful translucent waters off the shore of Belize! The coral, fish of different shapes, sizes, and colours, underwater vegetation, whale sharks, and turtles form a kaleidoscope that's a treat to any diver or snorkeller's eyes. And if you're feeling slightly more adventurous, you can go deeper and investigate the underwater caves, walls, and the world-famous Blue Hole! When you're finally done exploring everything underwater, in case the water-baby in you still isn't satisfied, don't be disheartened! The sandy cayes offer all sorts of watersports, including kayaking, windsurfing, stand-up paddleboarding, and swimming. For more, we suggest you head inland.
There's a network of national parks, wildlife sanctuaries, and protected areas that are safe havens for wildlife and goldmines for the wild soul. You can enjoy spotting the noisy howler monkeys, shy jaguars, gibnuts, green iguanas, and some 570 species of birds here. Or you can go ziplining through the jungle canopy or rappelling down waterfalls, and canoeing through damp and dark underground river systems instead. There is no shortage of opportunities in the pint-sized country of Belize to get high on adrenaline as you tread the unknown!