Europe is a magical place with so much to discover. The culture and sights of the continent have been drawing people across the world to its shores for centuries. It is that same energy that brings Shilpa Chowdhary and her family to Europe time and again. Read on to find out more about their most recent trip to the continent of wonders.
My husband, son and I have visited Europe before. We loved its energy and have been completely mesmerised by each country we've visited. This time around, we wanted to see and explore some of the places we hadn't yet discovered. We headed to Europe once more, this time for an out-and-out family vacation.
We began our journey in London, where we stayed a few days especially for our son Krissh, who had his heart set on doing so. He wanted to get a tourist's look at the city, so we went to all the usual attractions – the London Dungeon, Big Ben, the London Eye, Harrods, Madame Tussaud's, Buckingham Palace and Hyde Park. We explored the city as best we could. From here, we hired a sports car from BMW to travel across the continent in style and comfort.
Our first stop following London was Venice – my favourite city. Our visit began with a classic gondola ride – a reminder of scenes from the many James Bond movies that have been shot there. Though better known for its canals, Venice is also popular for its glassware. We attended a workshop on the production of exquisite Venetian glassware, which was quite fascinating. It is a truly amazing form of art. Venice was packed with tourists and travellers, all eager to get a taste of what the city has to offer.
From Venice, we proceeded to a wonderful stay in the calm mountains of Switzerland. We went to Mount Titlis, one of the highest peaks of the Swiss Alps. This region of Switzerland is famous for its snow sports, such as skiing
and snow-tubing – two of the more popular ones. We also visited Lucerne, Zurich and Geneva – all great places!
After a fun stay in snowy Switzerland, we headed to one of the world's capitals of fashion and romance – Paris.
We did what every tourist does and visited the larger-than-life, picturesque Eiffel Tower. The stunning, beautiful views you're surrounded by up there are simply surreal. What a marvellous sight the city was from that spot! And Paris by night is something else; lit up and just as mesmerising, it must be experienced firsthand. Krissh was very keen on Disneyland Paris, where he was delighted to escape into the fantasy of the theme park. In fact, we all had a great time... I guess you're never too old for Disneyland!
As much as we enjoyed Paris and all its wonder, a return to Italy beckoned. Known for its sublime food and alluring architecture, it is a simply wonderful country. We saw the most famous cities – Rome in Lazio, Florence and Pisa in Tuscany, and the Vatican. Rome is an out-and-out historic city; its thousands of churches and ruins make for some stunning sightseeing! Italy is also a shopper's paradise, and is believed to be the birthplace of fashion.
Following our second Italian tryst, we were off for the sun and sea of Greece. Needless to say, the Mediterranean country is not only a gorgeous vacation spot but an interesting one as well. It's amazing how much there is to see and do in Greece!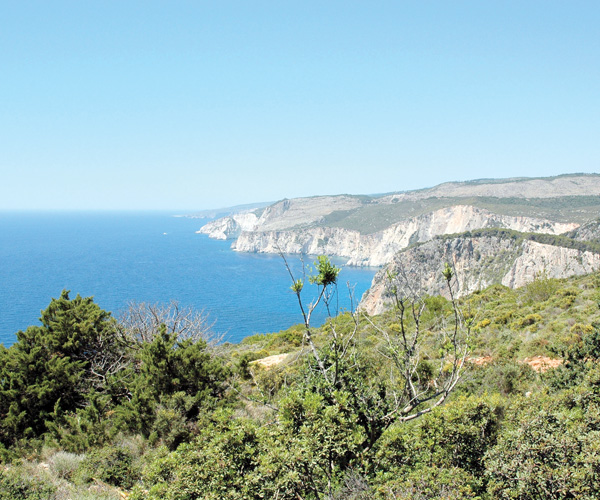 We stayed in a variety of comfortable hotels as we travelled through Europe. Each country has its own rich culture and heritage, as well as an abundance of charm and delicacies. In Italy, we had the best pizzas; Greece offered succulent steaks, and Rome was full of delicious ice cream. You can never get enough of Europe, and I simply can't wait to go back... to visit Turkey and Spain! – as told to Saloni