Elegance Coupled with Luxury

Shweta Singh is a young entrepreneur, the consultant and designer of her label, Perfect Impressions. She lives in a beautiful house along with her husband Amanveer Singh, Director at Ten Events, and son Samarjit Singh. The house, located in DLF, Gurgaon, is a single-floored luxury villa. It has been designed to reflect a theme of elegant luxury displayed through a combination of colourful designs, well-defined spaces, art and furniture.
"I have divided the entire house into different segments," states Shweta. One section of the house is the master suite, which is the biggest bedroom and belongs to Shweta and Amanveer. It comprises the master bedroom, master bath, a large walk-in wardrobe and a TV lounge. The living room section has been kept relatively formal, and is segmented into a dining area and a seating area by a cutwork wall, while the children's bedroom has a lot of energy. It is complete with a funky bedspread and video game and Game Boy fixtures. The house also includes two guest rooms.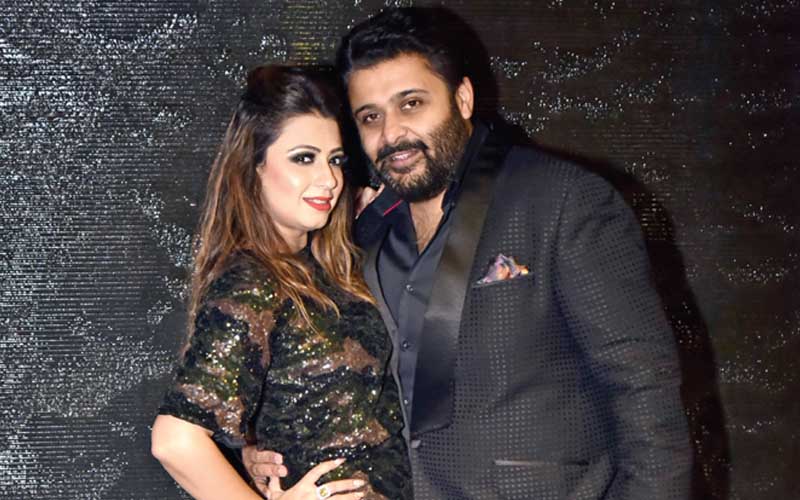 "Right from the red paintings and blue upholstery to beige and ivory backgrounds, my home is a mix of bright elements, balanced out by subtle pastels," said Shweta, who designed the interiors of her house herself. She considers a well-designed house to be one that looks like a home, with nothing overdone, while still bringing out her individual personality. She and her husband each love peace, harmony, vintage elements, and modern aesthetics that they have incorporated into their exquisite home. They have used classic Indian furniture combined with modern pieces that have been sourced from various places. A lot of it has also been customised, while the decor items are from brands like Atmosphere, Casa Viva, Pure, Moments, and Lo Sorogeeka. Shweta collected many of the artefacts during her travels to the UK and US. She adds, "We have picked the artefacts and paintings as per our tastes. We like the very sober and vintage."
The home has strategically placed focal points in each area. "My design inspiration comes from the idea of combining elegance with luxury," Shweta commented. The highlight of the living area is a large, intricately designed painting on one of the walls that has been flawlessly selected to match the colour theme of the rest of the room. The side table right below the painting has three well-placed artefacts that enhance its appearance. The dining area, on the other hand, has a more modern focal point, with one wall, coloured in a velvety red, having one single mirror with a gorgeously carved frame hung on it. The master bedroom consists of one entire wall featuring gold wallpaper with leaf patterns in ivory. The plush gold headboard that rests against it complements the wall perfectly.
"My house reflects my personality. I feel that a home is a place where you get to connect with yourself, and hence, one must adorn their home the way they would adorn themselves," Shweta remarked. It is this thought process that led her to create a space that combines style with comfort. She ensured an open walk-through, combined with some of the most comfortable furniture, enhanced by vintage-style paintings and artefacts throughout her home.
The artistic home that Shweta has created for her family and herself, starting from the conceptualisation to the execution, took almost three months to complete. As a result, she has created a comforting, charming and warm space that exudes class and clearly reflects the personalities of its inhabitants.
- Tanya