The resto-café at theJaypee Group of Hotels recently launched a delightful menu that promises to tickle taste buds with its expansive choice of savoury appetisers, salads, beverages, and desserts that make for fanciful globalised fare from around the world.
Open 24 hours a day, Eggspectation elaborates the dining experience with its serene ambience and scrumptious vegetarian and non-vegetarian delicacies from across the world. Creating a unique experience, the resto-café connects and infuses the food and restaurant service with its architectural design, feel and influence.
True to its name, in a creative and artistic plate presentation, it offers an array of 160 delightful items like Chicken Tikka Chat, Grilled Salmon, the Bad Boy Tenderloin Burger, and Chicken Roulade, as well as a range of classic and innovative beverages. The bar offers a wide assortment of Italian coffees, including liqueurs, and a range of smoothies.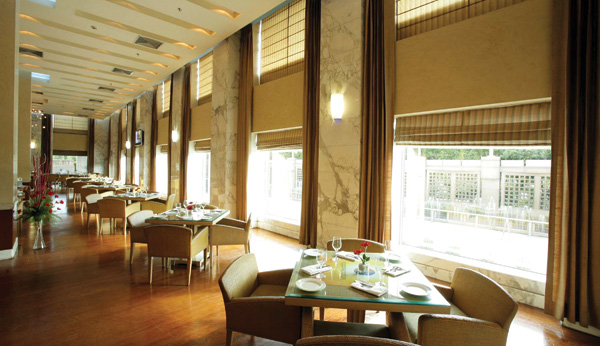 A franchise of the Canadian chain that has already made a mark in Montreal, Ottawa, and Toronto in Canada, and South Portland and Ellicott City in the US, Egg spectation spreads out a creative international menu with an eclectic selection of fine fare, which includes many styles of eggs, making the restaurant a one-of-its-kind.
Through this new cuisine, the featured specialties inspire foodies in New Delhi to discover dozens of authentic recipes and international specialties with a twist. This promotion's culinary objective is to feature items of homely comfort foods and updated classics with a variation.