With pollution, dust and potentially harmful sun exposure lurking around practically every corner, our skin can really take a beating. We thought it might be useful to get an expert opinion the do's and don'ts of skincare, and to address some of the threats the skin faces every day. Here's what skincare specialist Zahra Jabeen, owner of Par Exsalonce, had to say:

What external factors are most harmful to the skin?
The one factor that causes the most damage is the sun. No amount of facial care will help if you do not protect your skin from the sun's damaging rays. As we all know, prevention is better than cure. So use a sunblock with an SPF of at least 15. It's important to do this in every season, throughout the year, as the sun affects our skin even in the winters.
What is the basic skincare regime you recommend?
The most basic skincare regime, especially for aging skin, is to gently exfoliate twice a week. If time is a constraint, then get the exfoliation done by an expert. You must also maintain a cleansing ritual. Remember to cleanse your skin morning and night, followed by a moisturiser with sun protection for the day, or a night repair cream before bedtime.
For younger skin, the regime would vary depending on the skin type. Cleanse your face with a gentle exfoliating cleanser and follow that up with a sunscreen for the day time. You can also use toner during summers. Young girls with oily skin think cleansing the skin many times a day helps keep the oil away. This isn't true, and in fact thorough cleansing twice a day is enough to keep the skin fresh. Removing all makeup at night is a must. This allows the skin to breathe, so no matter how non comedogenic the makeup may be, make sure you remove it at the end of the day.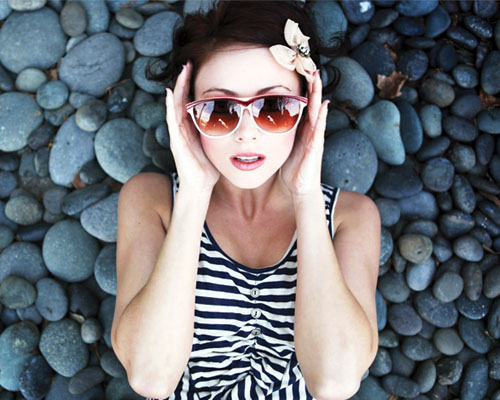 What chemicals should be avoided in skincare products?
When looking for skincare products, a few things you should avoid are parabens, formaldehyde (UREA), and hydroquinone in high percentages. Avoid products with synthetic colours and fragrances as well, as they can be harmful.
In terms of fitness and food, what routine should one follow?
Fitness and food are always co-related. A fit body keeps the mind fit, and a fit mind will make healthy food choices. Your diet should have ample vegetables and fruits, and everything else in moderation. I believe fitness is all about being active, and exercising in moderation to suit the body and one's busy lifestyle.
What is the most common skin ailment and how difficult is it to diagnose?
Skin cancer is the most common ailment and it is not difficult to diagnose it.
What are the different peels you offer, and the advantages of each?
I do Lactic Kojic for heavily pigmented and sun damaged skin; glycolic retinol for aging skin; salicylic for acne-prone skin; and a vitamin C peel for a quick tightening, lightening and brightening effect. All peels I recommend and do are non-invasive with little downtime. So they're a good fit for busy lifestyles.
What type of skin analysis do you do as part of the diagnosis?
Analysis of the skin is the most important step before deciding the type of treatment to be followed. It includes identification of skin type and any conditions it might have. A person's skin condition can be identified by the changes in the way skin looks, and by how it is affected by environment, food, weather and internal hormonal changes.
What makes "Image Skincare" products different from others available in the market?
Image not only changed the way my skin looks, but has suited almost all of my clients. They always follow my advice of following a daily skincare regime to go along with the treatments. Having said that, any treatment is incomplete without the right home care regimen.
What are the seasonal factors that affect the skin and how can they be managed?
Changing weather and seasons can cause havoc. Drinking plenty of water in summer and staying hydrated, avoiding the harmful rays of sun, eating right and getting adequate sleep all help keep the skin healthy year-round.
What would you recommend to someone who has had a bad experience with certain skincare products?
If someone who's had bad experiences with products comes to me, I first try to educate them on the importance of quality skincare. Secondly, I help them choose the right products for their skin and the right way to use them. People tend to overuse products, which is never a good thing.
In my skincare spa, I like to be a hands-on aesthetician, catering to all of my clients personally – something I believe to be very important! When less qualified people prescribe skincare products, it can lead to bad experiences.
Also, people do not know that there are little things they can do at hometo make the skin look a lot healthier, without shelling out a lot of money on invasive procedures.