Demi Lovato's sister Madison De La Garza Wrirte Shares Sweet Picture For Singer's Birthday

Troubled singer Demi Lovato, who has been in the news recently due to her tragic hospitalization on July 24th because of an unknown drug, finally has a happy occasion to distract her from all the recent unfortunate events. August 20th marked Lovato's 26th birthday and although a bit sad as she is spending it in rehab away from family and friend, one Lovato family member made the day extra special for the young songstress. Madison De La Garza, who is the 'Sober' singer's half-sister, shared a super sweet message for her sister on her Instagram page on Monday afternoon. She wrote, "Today could have been one of the worst days of my life, but instead i get to spend it thanking God, the incredible doctors, Demi's team and everyone across the world who offered their support." The 16-year-old brought to light the fact that Demi was able to survive her close call with death and how grateful everyone should be. Along with the heartfelt caption Madison posted a precious picture of the two sisters as children. She continued, "Without all of these people I wouldn't have my big sister anymore.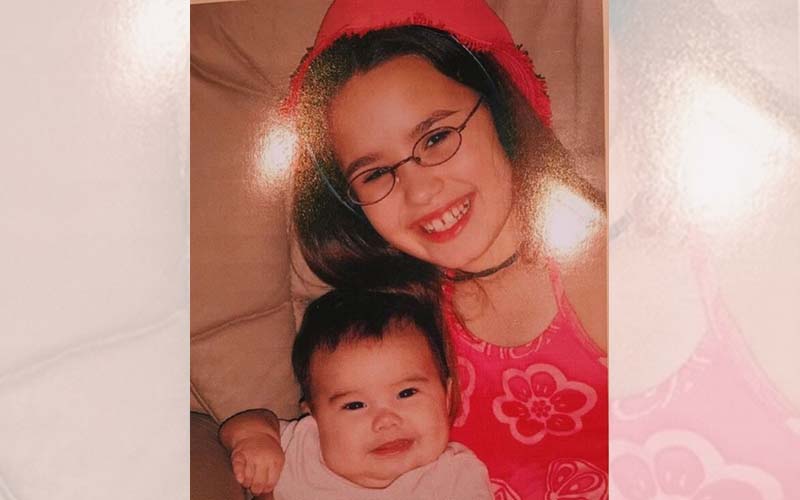 "I've been thinking about how I wish that everyone could see the silly little things that she does, like how her nostrils move when she says certain words and when she brushes my hair behind my ear when I'm trying to sleep, because those are the things I'm thankful for today." The Desperate Housewives actress went on to say, "they seem so small, but those little things make up my sister – not a singer, not a celebrity, and definitely not what she's been described as in the media – she's a daughter, a friend, and my big sister… and i am so, so thankful that i can tell her happy birthday.
#happybirthdaydemi."
Although Lovato probably does not have internet access right now, we hope this message gives her the strength to fight and shows her how important and admired she is by people around her. Happy Birthday Demi!
-Rubaina Bilgrami
Picture Courtesy – Madison De La Garza Instagram