"A ship in harbour is safe, but that is not what ships are built for." – John A. Shedd

We aren't meant to spend our lives in one place. Travelling is the best way to learn more about other people… and yourself. Most of us crave adventure and new destinations to discover. When Arjun Bijlani and his better half Neha decided to go on vacation, there was no place more alluring than Europe.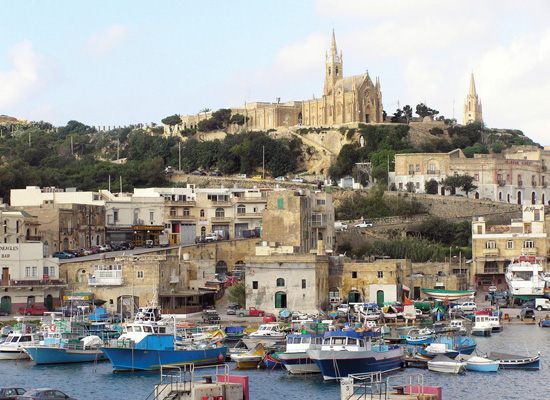 Blame it on Bollywood, but Europe has always fascinated Neha and me. We love travelling to and exploring new places, and most European cities seem custom-made for hopeless romantics. The moment we got the chance to travel to the land of love, we grabbed it and ran.

Thanks to my unconditional love for travel and the Internet, I read a lot about the continent, which made planning much easier than I thought it would be. We tried to make the most of our time because we wanted to see everything possible. Apart from the likes of Barcelona, Florence and Venice, we also sorted out a day or two in smaller cities like Savona, Toulon, Malta, Amalfi, Livorno, Vicenza and Porto Empedocle, many of them in Italy.

Though each place had its own beauty and extremely rich culture, it was Venice that most captured our hearts. We were in awe of this extraordinary place, whose rich architecture is right out of a serene painting. Something as simple as walking on the streets gave us such immense joy, with the added advantage of all the stores. We went on a bit of a shopping spree in Venice, getting our hands on some high-end fashion.
Venice also offers tourists the popular pleasure of gondola rides, a tour of the entire city via canal. The captain of our boat was an amazing singer, as many gondoliers are. We lost ourselves in the romance and splendour of the city. The smile on Neha's face was so priceless that words cannot do it justice. Another highlight of our trip was a cruise on the Costa neoRiviera, which made our European escapade extra eventful.

When it came to food, we weren't too adventurous and stayed on the safe side, sticking to Italian cuisine we knew. Pasta and pizza were our best friends throughout, but the fitness freak in me made sure I ate plenty of refreshing fruit. A few of the varieties are unavailable in India, and the rest was far superior to what we get here.
We found Europeans to be extremely friendly. They welcomed us with open arms, and despite being thoroughly practical in many ways, they are rather loving and caring. Things there are very straightforward and to-the-point, quite unlike India. We met people from several countries and cultures, conversing with them on different subjects (that was another story altogether). That's one of the reasons I love travelling, and Europe did not disappoint.


For me (and surely for my wife), the most special moment of the trip was a lovely lunch date I organised just for her in a very special place – right in the middle of the ocean! It was undoubtedly the most romantic moment of our vacation, and while it may sound a little cheesy, I'd give anything to see that look on Neha's face again! I even hired a couple of musicians to provide the perfect background score and ambience while we enjoyed our delicious lunch.
Europe is too vast a continent to be explored in just one trip. We missed out on a lot, such as Greece and Switzerland, and these destinations are certainly now on our wanderlust wish list. I'd say that romance is on the cards while in Europe, especially in cities like Venice. Take the love of your life on a trip like this, and you won't be sorry.

Life tends to get in the way of travel. Work, among other things, doesn't allow Neha and me to spend much time with each other, so we were really looking forward to the vacation. Thankfully, it lived up to everything we wanted and hoped for. We had the best time of our lives and will definitely cherish the memories for the rest of our lives!