Beyoncé and Taylor Swift, the highest paid female musicians

Beyoncé beat out Taylor Swift and Pink for the highest paid woman in music in 2014, according to Forbes Magazine. The 'XO' singer had come in at No. 4 on the list last year, after earning nearly $53 million. The 33-year-old singer's income almost doubled, because of the release of her secret album and the subsequent 'On The Run' tour with husband, Jay Z. Between endorsement deals with Pepsi and H&M, her own clothing line and fragrance, and 95 sold-out 'Mrs. Carter' tour shows, Beyoncé brought in an estimated $115 million.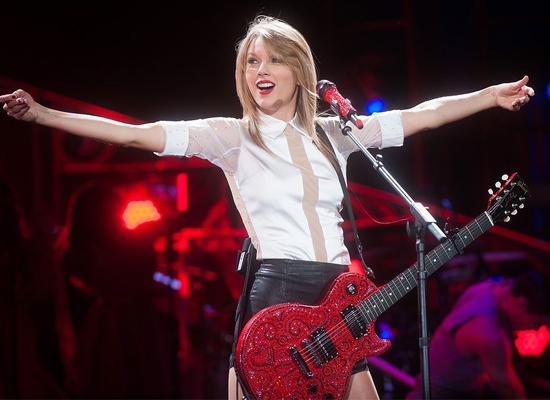 Taylor Swift during the 'Red' tour show
Despite the fact that the country-turned-pop artist, Taylor Swift, has been garnering most of the attention lately for the release of her new album 1989, Swift placed second by snagging $64 mil with endorsements and a great 'Red' tour. Swift is sure to rise up on the list with sales of her new album 1989 and an impending world tour.

Forbes' highest-earning female musician of 2013 was Madonna. Following Beyoncé and Swift on the list this year are:
3. Pink – $52 million
4. Rihanna – $48 million
5. Katy Perry – $37 million
6. Jennifer Lopez –$37 million
7. Miley Cyrus and Celine Dion (tied with $36 million)
9. Lady Gaga – $33 million
10.Britney Spears – $20 million.
Other notable names like Nicki Minaj and Miranda Lambert also earned big, but didn't quite make the cut for this year's ranking.
-Devashree Goenka