When travelling, there's wisdom in not cramming in too many cities to explore in a limited amount of time. Swati and Nirrav Jalan instinctively knew this when they planned their recent trip to the Netherlands and Belgium. This week, Swati was eager to recount her and her husband's vacation, which was filled with the trademark European beauty. Whether they were zipping through the picturesque countryside in one of the world's fastest trains, or just sitting back and soaking in the vibe at a local street-side cafe, this trip definitely counts as a
picture-perfect holiday.
"When we travel, we mostly try and zero in on two countries within Europe," said Swati, "and it also helps if they are adjacent to each other." For the most part, it's just the couple who plan and take these trips together, and the Jalans usually allot 12-14 days for their trips. "This year we struck Belgium and the Netherlands off our bucket list," she said. The two countries belong to the economic union known as the Benelux region, which comprises three neighbouring nations: Belgium, the Netherlands, and Luxembourg.
As is common with many travellers, Swati and Nirrav wanted to see as much as possible, and they certainly wasted no time. "As soon as we landed in Amsterdam we took an exclusive 10-day pass on the famed Eurail system," shared Swati. Fuelled by their fascinations with this mode of transport, this was definitely a perfect first choice. On these train journeys between different cities, which lasted around two-three hours, they were treated to some of the most exquisite views of the rolling countryside.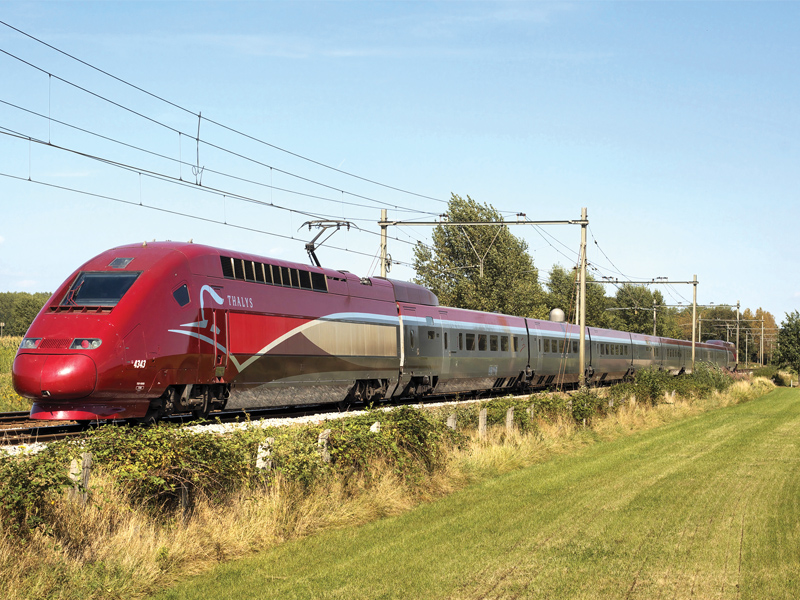 One of the stops included The Hague, the capital of South Holland. A beautiful destination filled with youngsters, The Hague is known to be a university town. "Yet another fascinating fact about this place is that this city has the most foreign embassies in the Netherlands and around 150 international organisations," she stated. The Hague is home to the International Court of Justice as well. A place where the old and new co-exist in harmony, the Jalans had their fill of some of the most stylish and modern stores on one hand, and shops that were over 200 years old on the other.
"As for Amsterdam, the place was filled with tourists like us, from a range of nationalities," shared Swati. While some explored the city through the canal rides, others lost themselves in the city's impressive museums. The couple enjoyed Amsterdam's nightlife as well; there was so much to do, from the clubs brimming with energy, the scrumptious food or the bars where one can just sit back, hang out, and listen to some good music.
"From here we travelled to Brussels, Belgium via a high-speed train called the Thalys," said Swati. A great looking city, Swati reminisced about walking through the hustle and bustle of Brussels and trying its delicious cuisine, which was quite varied even for vegetarians. "This was followed by a few day trips from Brussels to Bruges, and then we moved on to Antwerp," she shared. Despite being quite small, the Jalans couldn't help but be impressed by how beautifully the cities functioned. "So well-organised were these lovely towns that one could walk or cycle to any of their numerous attractions," praised Swati.
Finally, as all good things must come to an end, so too did the Jalans' European getaway. "One of our most special moments on this trip was when we dashed across great distances in the super-fast trains," reminisced Swati. Not only was the couple in awe of the impressive and advanced technology, but the overall history, architecture, and grandeur certainly warrants at least one visit by all. "It was remarkable to see how the cities were moulded into such beautiful destinations with so much to do and experience," she added. The places they visited were filled with lively and hardworking citizens, and the couple was grateful for how they were consistently helpful and ready to guide tourists, making these spots a virtual haven for travellers.
Swati and Niraav are sure to make this trip again, as they are yet to visit Luxembourg. "We missed out on going to Luxembourg as we felt a week was not enough to explore the country at its fullest," she said. Swati further added, "We will surely return one day and once that happens, we would have traversed through the entirety of the Benelux countries!" – as told to Roshni