The ancient world has witnessed the lives of many powerful women, and just like their courage, their exceptional beauty and style has always been noticed. In an age when there were no parabens, chemicals, and ready-to-use cosmetic products, women found various hacks to keep their skin glowing. These beauty secrets and hacks have been passed on for generations and we are revealing them to you today. - Aakanksha
Beauty treasures from our Maharanis
All of us have heard of dadi ma ke nuskhe to get smooth hair and glowing skin. These included homemade masks, natural oils, Ayurvedic ingredients, etc., but not everyone of us knows that these tips and tricks were used in the royal families, too, in the ancient era. Many royal Indian women were known to be the most beautiful women in the world, like Rani Padmini of Chittor, Maharani Gayatri Devi of Jaipur, and Rani Laxmi Bai of Jhansi among many others. All these women used to use natural ingredients to keep their flawless beauty intact.
Turmeric is an incredible natural ingredient for glowing skin and it is also approved by Maharani Gayatri Devi of Jaipur. She was the third Maharani consort of Jaipur and was considered to be one of the most stylish women in the world. She donned beautiful chiffon sarees in pastel shades and minimal makeup. In her memoir, she stated that she bathed in perfumed oils and rubbed turmeric paste on her skin to make it more beautiful. Turmeric has beauty and healing benefits, and can be used with milk or coconut oil as a pack to reduce wrinkles, and also to heal cracked heels.
Another famous ingredient used by royal women was rose. The beautiful Mughal queen, Nur Jahan used rose oils and rose water in her beauty regime to get a healthy and clean glow. Rani Rudrama Devi of Warangal used rose petals for her luxurious baths too. Rose water and oils can be added to creams and face packs for cleaner and tighter skin.
Other natural ingredients used by Indian women include honey for healing scars and neem to treat acne and to keep the hair and scalp healthy.
Flawless English Royalty
The royal family of England is noticed by paparazzi and fashion and beauty enthusiasts from around the world for their stylish yet sophisticated appearance. For years, the royal women of England have been style icons and many religiously follow their beauty tips.
Queen Elizabeth I preferred her forehead to look wide and thus used to get some of her hairline plucked. She would nourish her skin with face masks made of egg whites. Queen Victoria used to wear gloves infused with rose oils to eliminate foul smells around her. Princess Diana applied avocado masks to get baby-soft skin and made sure that her diet included simple healthy ingredients like boiled potatoes and chicken.
Amongst the younger generation, The Duchess of Cambridge, Kate Middleton opts for sulphate-free shampoos to keep her mane healthy. She also uses rosehip oil to help fight wrinkles.
The Duchess of Sussex, Meghan Markle on the other hand swears by facial exercises to sculpt her face. She also massages and exfoliates her skin to avoid any signs of ageing, and sticks to a heavy moisturising regime.
Egyptian Enchantress
Egyptian culture has been familiar with beauty rituals and skin care since ages. The citizens were provided olive oils along with their wages so that they could take care of their bodies. Egyptian queens like Cleopatra and Nefertiti have been known as the epitome of beauty. They were beauty and makeup enthusiasts and taught us beauty lessons that have been carried forward for centuries.
Queen Nefertiti was a powerful woman who had her own blend of kohl, that was found to have antibacterial properties. Queen Cleopatra used to bathe in a mixture of donkey's milk, honey and almond oil to nourish and hydrate her skin. It is said that she used crushed beetles to get the perfect shade of red as blush and lipstick. Sea salt was used as a natural scrub to exfoliate and polish the face and body. Face creams made out of beeswax, rose water, essential oils and aloe vera juice were an essential part of Cleopatra's beauty regime.
For long and smooth locks, the Queen used eggs as a natural hair conditioner. Rosemary oil and castor oil were also used by Egyptians to stimulate hair growth. Herbs like basil were also used to treat inflammation. Unavailability of razors in that age made Egyptians opt for a mixture of sugar and lemon to get rid of unwanted body hair. This method is used even today as 'Sugaring' for exfoliation.
Exquisite Chinese Empresses
Many of us have heard of Gua Sha and some of us have been using jade rollers as part of our skin care routine for some time now. It might be news for some that Gua Sha and jade rollers originated from China. Face sculpting and other beauty techniques have come from various powerful and beautiful royal Chinese women.
Empress Yang Yuhuan was one of the four beauties of ancient China and was said to have a face that put flowers to shame. She used almond oil and honey to maintain her complexion and also inculcated litchis to her skin care. She would bathe in a mixture of water and litchi pulp to make her skin smoother as litchis are rich in phosphorus, vitamin E and C, which help in moisturising the skin.
Empress Dowager Cixi used pearl powder everyday to get a brighter glow. She even created a medical centre to research pearl dust. Many people in China used this ingredient as a skin lightener too.
Another graceful empress, Lu Zhi focused on her diet to get flawless skin. She used to eat a soup containing Tremella fuciformis, which is a type of mushroom. This ingredient is believed to improve circulation and thus results in a smooth complexion.
Rice water was a widely used hack for cleansing the skin and making it firmer. Chinese people use it even today to boost hair growth.
La belle
The beautiful and aesthetic country of France is home to many stylish personalities. The ancient times too witnessed some extremely graceful women familiarise the world with their fashion sense and flawless beauty. The most popular of them is the French Queen of style- Marie Antionette. The queen's bath water was mixed with pine nuts, almonds, and linseeds to soothe the skin and then she exfoliated it using muslin pads filled with rice bran. She is said to have always used a facial cleanser inspired by Danish women. It included ingredients like juice of water lilies, melons, cucumbers, lemons, crumbs of French rolls, white wine and even stewed pigeons, which gave the cleanser its name- Eau Cosmetique de Pigeon. This helped improve complexion. She used to apply a facemask made with cognac, milk powder, egg whites, and lemon juice. This helped tighten and repair the skin while making it softer.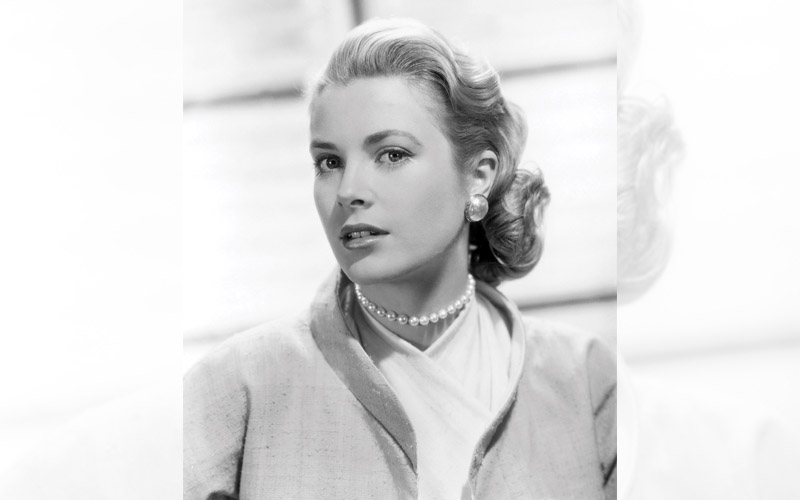 Few hours away from France is the stunning country of Monaco. Monaco was the hometown of actor-turned-royalty, Grace Kelly who was known for her elegance and grace. She believed that a woman's age shows much quicker on her hands than anywhere else, so she took good care of her hands. She would moisturise her hands every night and sleep with gloves on.