AZA Unveils Dev r Nil's – Festive Luxury Pret Line

AZA hosted an exclusive preview of Dev r Nil's festive luxury pret line at their Bandra store. The designer duo showcased their Autumn W inter collection- Butterfly Effect.

Devangi Nishar, Creative Director of AZA along with Dev and Nil hosted a champagne soiree with known personalities including Dia Mirza, Saqib Saleem, Shaheen Abbas, Director Onir with the lead actor and actress of his movie - Tannishtha Chatterjee and Ashish Bisht, Malini Agarwal, Deepti Gujral, Neelakshi Ray, Sourav Goswami, Trina Basu Mallik, Anaita Adajania Shroff, Nikhil Thampi, Krupa Shah,Tanya Ghavri, Seema Jaswal, Rij Eappen, Aastha Sharma and many more.


Alka Devangi and Nishar

Sourav Gouswami and Neelakshi Ray

Shaheen Abbas

Stylist Tanya Ghavri

Designers Nil and Dev

Deepti Gujral and Nikhil Thampi

Dev R Nil's Collection at AZA, Bandra

Dia Mirza

Devangi Nishar

Mailini Agarwal

Anaita Adajania Shroff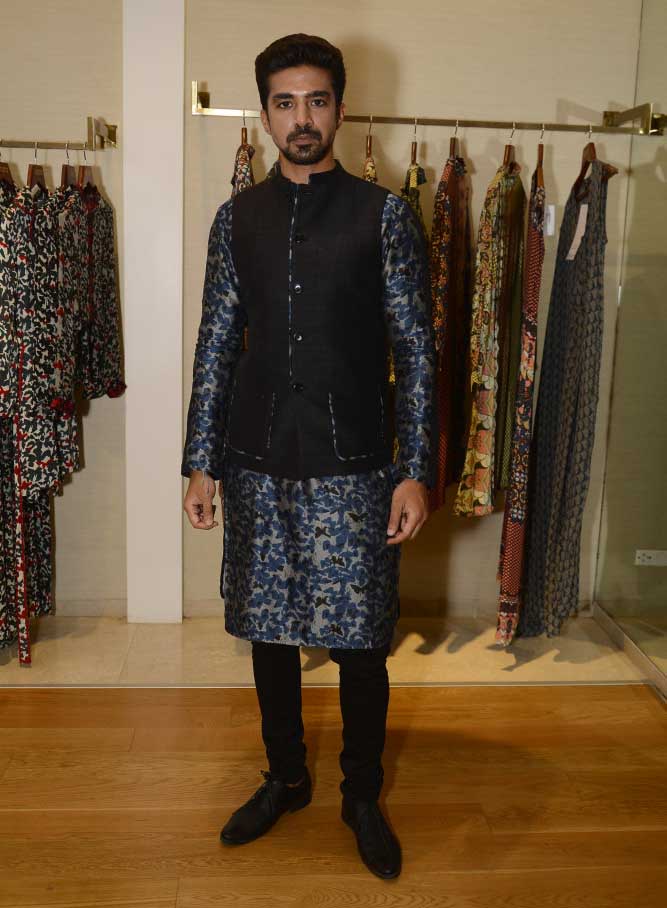 Saqib Saleem

Alka Nishar and Dia Mirza

Malini Agarwal, Rij Eappen and Seema Jaswal
- Suneela Kirloskar