Actors Without Boundaries

After making their presence felt in Bollywood and other regional cinema, numerous Indian actors have taken the westward plunge by taking on roles in Hollywood flicks. And why not? Talent is no longer restricted to a particular region or language. The movement of talent across the world has become far easier today, and after Hollywood actors have made appearances in several Indian films, the time has come for our Bollywood stars to make their mark in Hollywood flicks, too. Of course, there are a few whose smallest roles have attracted loads of attention, while others have gone unnoticed, even when playing major roles. This month, we've put together a list of Indian stars who've not only starred in popular Hollywood films, but also made a significant mark on global cinema.
---- Niharika
Freida Pinto
For Mumbai-born Freida Pinto, fame came in the form of Danny Boyle's Slumdog Millionaire, following which she won several awards including the Breakthrough Performance Award at the Palm Springs International Film Festival, British Academy Film Awards, and MTV Movie Awards. Later, she appeared in several American and British productions, often playing small or supporting characters. Freida received major attention for her character in Michael Winter bottom's Trishna, and for her work in the biographical drama Desert Dancer. Although she is credited for breaking the stereotypical image of an Indian actress in foreign films, Freida has not yet made much of a name for herself in Indian cinema. Apart from acting, she also promotes many humanitarian causes and is vocal about women's empowerment.
Anil Kapoor
He's an evergreen man who never seems to age! His good looks, combined with his charm makes all his characters memorable. Globally, he's known for his work in Slumdog Millionaire and Mission Impossible 4, apart from which he brought the famous TV show 24 to India, and played the lead role in it! He has portrayed myraid characters in mainstream Bollywood films, while also being part of parallel cinema. Anil is the first Indian actor to be invited for a special segment, "In Conversation With…" at the Toronto International Film Festival in 2013. Rumours have it that Anil will be playing the lead for Anand Tucker's The Indian Sherlock, which is based on writer-journalist Tarquin Hall's mystery novels.
TABU
Hailing from Hyderabad, Tabu is one of the India's most accomplished female actors. She is intelligent, pretty, and a talented actress who has grown to be a very popular face in Indian cinema. She has acted in tons of Hindi, Telugu, Tamil, Malayalam, Bengali, Marathi and English films, and has won many awards for the same. She's not the typical girl-next-door actress, but a more substantial figure who plays any role with finesse. Her tryst with Hollywood has been evident in films like Life of Pi and The Namesake. Other note worthy films of hers include Fitoor, Hum Saath Saath Hain, Jai Ho, Cheeni Kum, Ninne Pelladata and Virasat.
Aishwarya Rai
She's considered one of the most beautiful women in the world, and she's definitely one of the only Indians to be getting this tag. After winning the Miss World pageant in 1994, Aishwarya went on to make her film debut with Mani Ratnam's Tamil film Iruvar, and was then seen in the Hindi film, Aur Pyaar Ho Gaya. Since then she has had several blockbusters in various languages, and has won awards for her excellence in cinema. In 2009, she was awarded the Padma Shri. Aishwarya has made quite a name for herself with her quality work, drop dead gorgeous looks, and congenial nature. She has appeared in over 40 films, including the Hollywood offerings: Bride & Prejudice, The Mistress of Spices, Provoked, The Last Legion, and The Pink Panther 2. Married to the son of the shahenshah of Bollywood – Abhishek Bachchan – Aishwarya is also mother to an adorable young girl named Aradhya. But that doesn't stop her from being an exceptional global icon. She continues to be the face of the international makeup brand Loreal, and is among the few Indians to be invited to the Cannes Film Festival year after year.
Deepika Padukone
This leggy lass is another Bollywood beautywho's gearing up for her Hollywood debut in xXx: The Return of Xander Cage, alongside Vin Diesel, Ruby Rose, and other A-listers. And although many Bollywood stars have been featured in Hollywood flicks in small roles, Ms Padukone plays the character of Serena in the film, slated to be released in 2017. From a national level badminton player to a fashion model and now one of the nation's most popular and attractive personalities, Deepika has made quite a name for herself, both in India and internationally. A career that spans 10 years has given her some of the biggest Bollywood hits, including Cocktail, Om Shanti Om, Bajirao Mastani, Yeh Jawaani Hai Deewani, and Chennai Express. Apart from this she is also a columnist at women's health and fitness magazines, and often supports charitable organisations. Her perfect figure and amiable smile are what set her apart.
Priyanka Chopra
This dusky beauty shot to fame after her roles in several big banner Bollywood films like Krrish, Don, Kaminey, and many others. But it was films like Mary Kom, Bajirao Mastani, and Barfi! that made her one of Bollywood's highest paid actresses and one of the country's most high-profile celebrities. Everything about this gorgeous lady spells class: her unique fashion sense, her charming personality, and let's not forget her lovely voice! Apart from the accolades she's received for her performance in specific films, Chopra has also been awarded the Padma Shri and has been named among the 100 most influential people in the world by Time magazine. Chopra was recognised as a global icon after the Universal Music Group signed her as recording artist and her sensational voice took the nation by storm. But it was when she signed a deal with ABC Studios for the American television show Quantico that she was actually spotted on international TV. She'll also be seen in the upcoming movie, Baywatch as an antagonist… watch out!
Nimrat Kaur
The Lunchbox actress, Nimrat Kaur got global recognition thanks to her stint on the American series Homeland, but continues to consider herself a long way from achieving great success. She is often called the 'female Irrfan Khan' but barely has a few movies to her kitty. Although originally wanting to be a print model, Nimrat went on to act in theatre and after appearing in a few films, she starred in Anurag Kashyap's Peddlers, which was screened at the 2012 Cannes Film Festival. Her next film, The Lunchbox too was screened at the Cannes Film Festival the following year—this set the ball rolling for her worldwide. She will also soon seen be seen as Rebecca Yedlin in the second season of the American television series Wayward Pines. Not only has Nimrat received compliments for her work in cinema, but also in theatre shows. Having completed close to 50 shows, she earned herself a nomination at the Mahindra Excellence in Theatre Awards in the Best Actress category.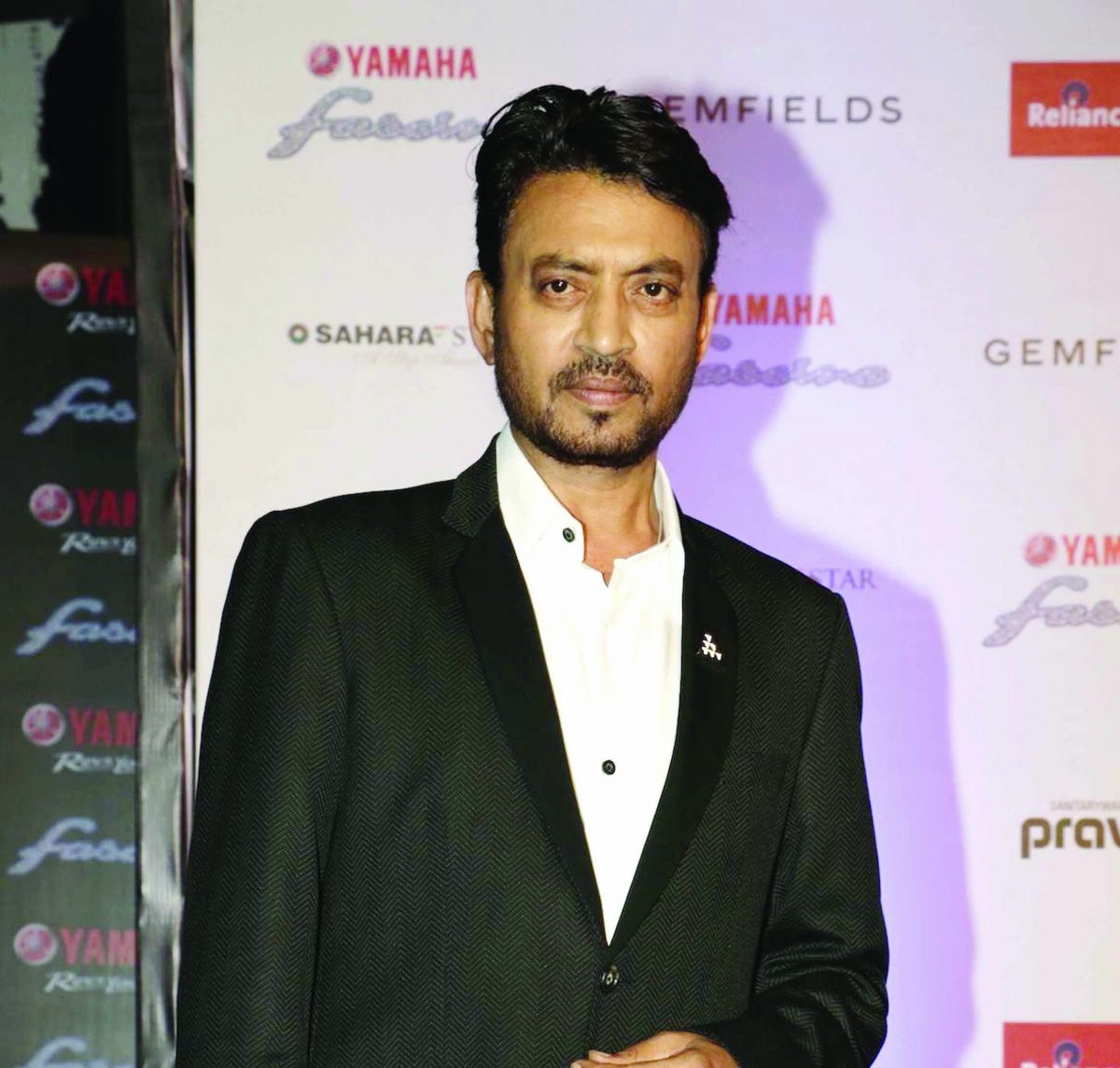 Imran Khan
Considered one of the most adaptable actors in India, Irrfan Khan is a conventional actor who receives critical acclaim for every role he plays. He has broken myths and barriers in the acting sphere, and has made his way to becoming one of the country's most recognised actors. Although he began his career on the small screen, Irrfan worked his way up to cinema and now to Hollywood.
An interesting fact about Irrfan is that although he's an excellent actor, he's barely ever considered for a protagonist's role; however, he's usually given an important role in the movie. He is one of the very few actors who can play the character of any age and from any background, with ease. He has put in memorable performances in Hollywood movies such as Life of Pi, The Namesake, Slumdog Millionaire, and A Mighty Heart.
Naseeruddin Shah
An established actor not just in Bollywood but in Hollywood and parallel cinema too, Naseeruddin Shah is a seasoned actor who's received tremendous critical acclaim for numerous roles he has played. After making his debut in Lollywood (Pakistani film industry), Shah forayed into the Hindi film industry and next in Malayalam films. He received great appreciation for his dream role of playing Mahatma Gandhi in Kamal Hassan's Hey Ram and if you've watched any of his films you'll know exactly why. Having worked in international projects like Monsoon Wedding, The League of Extraordinary Gentlemen, The Great New Wonderful, and recent flicks The Blueberry Hunt and Waiting, Shah wishes that Bollywood gets inspired by the west in a more concrete manner. Interestingly, he was asked to audition for the character of Headmaster of Hogwarts Albus Dumbledore in Harry Potter but he declined. He too is a Padma Shri and Padma Bhushan awardee and has also won a host of other awards locally. In 2013, his second Pakistani film, Zinda Bhaag was selected as the Best Foreign Language Film in the 86th Academy Awards.