Change is a constant – that's a fact. A lot of it can be found within the beauty industry, which has made a significantly big shift in just about every aspect this year. There's the exciting and the surprising, a whole lot of crazy, as well as plenty of upgrades in terms of beauty technology. More importantly, the 2021 have brought about a change in consumers' mindset toward beauty – as we become more knowledgeable about the industry and the products we put on our skin, we want our skincare and cosmetics not just to be more safe and effective, but also to be more environmentally friendly.
To help out, we have curated a list of an essential beauty guide, where we bring you the best in beauty - hot trends, insider tips, expert product reviews and skincare, makeup, hair, and more.
Adapting to a green beauty routine
Avoiding beauty products that contain chemicals such as parabens, sulfates, phthalates can help you transition to a green beauty regime. In addition to this, using multi-purpose beauty products as well as committing to a zero-waste beauty regime is a healthy way to make a change. Read ahead to help you achieve a sustainable beauty routine.
Read labels thoroughly
We really need to start questioning the products we're putting on our skin and not just assume they are safe. While making a purchase, pause, read all the ingredients and put down products that contain chemicals such as parabens, sulfates, phthalates, or fragrance, to name a few.
Adapt to multi-purpose beauty products
It's pretty simple! In this era of minimalism, adapt to multi-purpose beauty products with less packaging. Look for clean products that work 2- in-1 like lip and cheek stains or maybe a beeswax lip balm that can also be used to calm your cuticles. This initiative will help to keep two extra products out of the landfills.
Reduce your carbon footprint
We all know that our environment is severely affected. That makes it all the more important to choose products that are free from ingredients that can cause further damage. Switch to products with plant-based or non-toxic ingredients. Try and follow zero waste practices and pick products that reduce waste and use of plastic, for instance, bamboo toothbrushes, wooden combs, jute bags, shampoo bars, tin cans, etc.
Recycle Your Empties
Empty, rinse, dry the container and recycle. These extra steps might sound tedious, but they can prevent your products from ending up in a landfill. Many brands, like Vanity Wagon, have a recycling program that enables users to send their empties, get them recycled, and reward them for the same. This sustainable step can effectively help reduce your carbon footprint.
Braided Twist
No matter what, braids are still our favourite. Why? Regardless of the length of your hair or the style of your cut, there are a number of ways in which they can be tweaked and varied. That's not to say there's nothing new to see here. You can attempt a 10-strand plait, wrap them around the crown, knot 'em to an updo, or even switch up your weaving style midway. And if that is not enough, braids are a perfect way to cover up a bad hair day or get a perfect cocktail look. To wit, everyone from Cara Delevigne to Jessica Alba have been hitting the red carpet sporting braids. Besides, the hairstyle populates our Instagram feeds and rules the runways – another reason that's made us up our skillset year after year.
Clean Face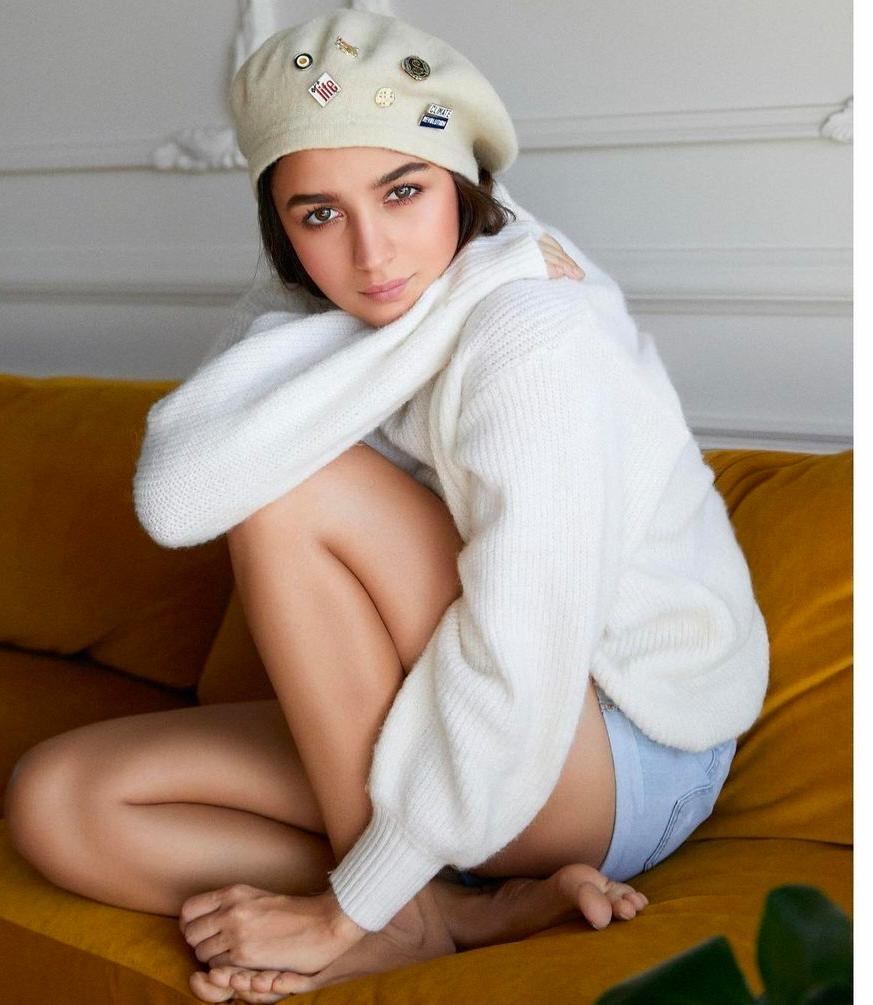 In the beauty world, sometimes less really can be more. Yes, we're talking about the "I've-genetically-blessed skin" that indeed looks flawless but can easily make us go green with envy. And if you are among the unfortunates like us who aren't born with luminous skin, what comes a close second is the no-makeup look. Right, the same no-lipstick and no-mascara look that was initiated by Marc Jacobs a few seasons ago when he sent his models down the runway without a speck of makeup and had Kim Kardashian and every other celebrity start the #WokeUpLikeThisSelfie post. Whilst the barefaced look was present across the board in the first half of the year; this trend will continue to make its mark brighter and bolder than ever.
Dandruff Treatment
The scalp, like the rest of the skin on your body, sheds dead skin. Dandruff occurs when this process is faster. In most cases, a yeast-like fungus called Malassezia causes irritation, itching and flaking in patches for people with dandruff.
Certain factors can cause Malassezia to multiply and accelerates the skin shedding process, including age, hormones, stress.These flakes (oily/dry) are in patches with yellowish and greyish tinged with a peculiar odour.
In the case of Dandruff, treat it with anti-dandruff treatment once a fortnight and use an anti-dandruff shampoo twice a week.A shampoo must-have ingredients like Zinc pyrithione, salicylic Acid or selenium sulfide. Anti-dandruff shampoo may cause dryness in both hair and scalp.
Make sure to rotate shampooing with other mild shampoos to balance it.
Avoid using hair styling products on the scalp. These products may cause the scalp to dry or can create build up on your scalp.
Manage your stress with meditation, yoga, deep breathing, and other relaxation techniques. Dandruff keeps re Occurring if treatment is left in between. Treating it regularly with an Anti-dandruff product can manage the condition and prevent itching and flaking.
Early Monsoon skincare
While the monsoon might be enjoyable for a lot many of us, curling up with a good book and cup of tea while it pours outside is a great feeling, but our hair and skin doesn't quite enjoy the weather. Due to the increase in humidity, our skin looks greasy and clogged pores become a regular occurrence. So what's the solution then?
Cleanser: A good cleanser helps remove excess oil and dirt, leaving the skin feeling smooth and fresh. A gentle, chemical-free cleanser is perfect for everyday use.
Toner: Of all the monsoon skincare products, the toner is the most underrated. It revitalizes the skin and helps control blemishes and clogged pores. Use one that is light and alcohol-free for clear and smooth skin.
Moisturizer: Opt for a gentle and non-greasy moisturizer for skin that feels fresh and hydrated and for a face that glows naturally.
Body Lotion: Flawless skin is a result of the daily application of good body lotion. A shea or cocoa butter enriched formula works well for dry skin, while a lighter formula works well for oily skin.
Lip Balm:After applying a water-resistant sunscreen, apply a good lip balm as lips tend to crack and get chapped during the monsoon.
Face oil for your skin
Face oils are all about nourishing the skin with concentrated extracts that can help replenish moisture levels, thus preventing breakouts, supporting healthy collagen production, brightening your complexion and even assisting pigmentation.
They can be the most effective products in your skincare collection. However, it can be confusing to decide how to add face oil into your beauty routine flawlessly and know the right one for your skin type.
Oils give skin an instant softness and smoothness that can be addictive as they are packed with essential nutrients, fatty acids, and antioxidants. Oils repair and protect your skin barrier, which helps your skin absorb other skincare products.
Look for oils with a smaller molecular size, like argan andsqualane oils. If the molecular structure of the oil is too big, it can't penetrate through the top layer of the skin; Lighter oils will sink into the skin quickly without clogging the pores.
You have to consider your skin type when purchasing facial oil. Also, look for oils bottled in dark glass as exposure to light and heat will damage the oil. Choose facial oil where water is not the first ingredient.
Glitter Glam
It was a big year for glitter eye makeup, both on the digital catwalk and in real-life weddings. But in all honesty, we expected it to die down after we were done adding chunks of glitter to our nail polish. Instead, there's been an even bigger explosion of the trend – thanks to Fendi, Marc Jacobs, Rodarte and DKNY, which welcomed shimmer in a fresher and edgier way. Not for the faint of heart, the dramatic glitter lips, cuticles, and shapes on models' faces are sure to be a fitting inspiration for all of your sparkly affairs. You see...one is never too old for a little glitter.
How stress impacts your skin?
Staying at-home has resulted in a lot of stress for people – of being stuck indoors for week on end; the uncertainty has taken a toll on people's mental well-being. Stress cannot be hidden; it shows on your face. The first tell-tale signs reflect on your face as pale skin and mild eruptions on the surface.
Stress causes hormonal imbalance which leads to acne, rashes, hair thinning and fall, and various other skin break-outs. It is imperative that people follow good skin care routine while they're indoors. Staying inside does not necessarily mean you can forego or overlook skin and hair care. These are prone to more damage owing to stress. One should follow a strict, if not elaborate, skincare routine, which involves cleansing, toning and moisturizing.
Important tips to reduce dark circles under eyes
Lack of sleep is the main reason behind getting dark circles. But it is not the only cause. Looking at the screen constantly for a long duration results in tired, itchy and dry eyes; rubbing the eyes can lead to darkening the undereye skin.
Also, High-energy visible (HEV) light or blue light released from these devices disrupt our circadian rhythm and generate free radicles responsible for pigmentation, fine lines, and premature ageing.
Use of a cold jade roller to massage - Under the eyes in an outward direction. This helps in lymphatic drainage of the fluid collected underneath.
Cucumber slices or grated potatoes - Cucumber is rich in antioxidants, and Vitamin C and K. Vitamin C is known for skin brightening benefits and cooling effects. Potato reduces blemishes and works wonders in removing dark circles.
Cotton balls dipped in cold rose water when kept around the eyes for 10 minutes every day hydrates the skin and makes it look healthy.
For Dry Skin: Almond oil or a Vitamin E capsule can give a gentle massage to moisturize and replenish the skin.
Moisturizing twice a day and applying appropriate under eye creams or serums also help a lot. Sunscreen is a must, even when at home, as it protects the sensitive under-eye skin from photodamage manifesting as pigmentation and fine lines.
DIY Face Mask:
A mask made of 2 tsp turmeric, 1 tsp raw milk and ½ a tsp of lemon is a great way to regain the lustre.
Turmeric is an excellent antiseptic with healing properties; milk is a gentle moisturizer, and lemon is rich in Vitamin C with a brightening and cooling effect.
The mask should be kept for half an hour and then rinsed with lukewarm water.
It can be applied 2-3 times a week for maximum benefits.
Jojoba oil
Jojoba oil has always been around – but with new oils becoming popular it's important not to forget this natural beauty weapon.
Jojoba oil is extremely versatile and can be used on your hair to tame flyaways and your skin to keep it from drying out.
K-beauty secrets for glass-like skin
Guess what's the latest obsession in beauty? Glass skin. Simply said, skin is as clear as glass. It's a rage among the country's skincare enthusiasts.
But one doesn't achieve that smooth and intensely hydrated and radiant skin overnight. It requires a disciplined regime and achievable goals with your skin because glass skin doesn't always mean having poreless, porcelain-like skin. It actually means having skin so healthy and hydrated that it glows with radiance, but there's no shortcut to achieving that ethereal look.
If glass-skin sounds like a tall order, you can attempt for a glass-like skin by double cleansing; you can use an oil-based cleanser to melt away all the make-up, oil-based impurities and dirt and a water-based cleanser to ensure no impurities are left behind. Follow up with hydration, exfoliation, antioxidants, moisturise and sunscreen.
Lemonfor a healthier you
Lemons are an excellent source of Vitamin C, calcium, and potassium, all of which are known to improve the appearance of the skin, hair, and nails. One of the most common ways to consume lemons is the addition of lemon water in your morning routine; simple squeeze a lemon in lukewarm water and sip to help wake up your system, release toxins and add a zing to your step.
An easy cure for a dry, itchy scalp is to rub a lemon on it for instant effect. Lemons work great as an antioxidant due to their richness in Vitamin C which helps fight free radicals and boost the immune system.
Whether you choose to integrate the fruit directly or by topical application – it is a must-have in your routine. The Body Shop's Lemon range is formulated with lemon essential oil – a simple, hardworking ingredient that is sure to purify and protect your body. This oil extracted from lemon peels beautifully, carries a clean and crisp fragrance making it a sensorial delight like no other.
MonsoonHair Care Tips
Just like we should adapt our skincare routines to different weather, changing the hair care routine is also a must to meet the new, changing environmental conditions.
Conditioner/Mask: While it may sound like a task, but this step can be a boon to help reduce breakage. Monsoon season tends to make the hair frizzy and lacklustre; to strengthen the hair and add shine, always use a conditioner or a mask that will help boost moisture level and improve texture. Leave on the conditioner/mask for about 5-10 minutes for best results and make the most of the product.
Serum: Leave on serums is a quick fix to get rid of tangles which often lead to extreme pulls in the hair, thus increasing hair fall. It also creates a shine and brings an instant softness to the hair. Ideally, one should use 2-3 drops of hair serum gently on the damp hair.
Oiling: Choose an oil that is lightweight and provides adequate nourishment to the hair. Oiling has been a timeless tradition that helps in adding lustre to the hair. Leaving the hair overnight is ideal; however, an hour before cleansing can also help reap several benefits. Oil massage also improves the blood circulation in the scalp, thereby strengthening the hair follicles, promoting an itch-free scalp and supplementing hair growth.
Styling: While styling the hair can always help the oomph factor, keeping it to the minimal is the better route to take -- focus on keeping the hair length manageable with regular trims, using wide-tooth wooden combs to reduce breakage and choose to air dry rather than using heated treatments such as blow dryers, straighteners, curling rods etc. The high-temperature setting on these devices can often burn hair and while there might not be any short-term effects, it can be especially damaging in the long run.
No makeup look!
From fashion runaways and airport looks to editorials and the everyday corporate life, the no-makeup look has taken the beauty world by storm. But, what makes this barefaced look so popular?
"No-makeup" makeup is basically the bare minimum, focusing more on the steps of application than the number of products. The look can be achieved with lesser number of products but the process of application is an important step towards achieving a perfect no makeup look!
Oil pulling
Oil pulling is regarded as an ancient Ayurveda treatment that dates back to more than 3,000 years.
Considered as a detoxification therapy, it is done by taking a spoonful of cold-pressed virgin oil (preferably coconut oil) and swishing it in your mouth for about 5 minutes, similar to using mouthwash. The purpose of oil pulling is to swish the oil around in your mouth, between the teeth to get rid of bacteria in the mouth, spit it out and immediately rinse with some warm water.
Post Covid skin issues
The past year have brought anomalous changes to ones' life, the morbid waves of Covid and the quarantine which came alongside it. Although people have been extremely cautious about their surroundings, there are other issues that crop up. Skin is the uppermost layer of a person's body and is exposed to many things on a day-to-day basis. The modifications that the pandemic has produced enable a person to wear masks and go through stress-generating experiences.
Although hair fall has nothing to do with Covid symptoms, the physical and emotional stress that accompanies a case of Covid-19 could be an explanation. Telogen Effluvium (TE) is a reversible condition caused by stress that occurs after a few months of an initial trigger of stress. These triggers include emotional distress, major surgery, high fever, an acute illness (like Covid-19), or even stress-related to quarantining.
When a person's body is under emotional or physical stress, it goes into survival mode. The body only focuses on the essential parts needed for survival. Hair, being a non-essential part of the body, doesn't get as much nutrition, leading to hair loss. The best treatment for this state is correcting the underlying cause, focusing on managing stress and leading a healthy lifestyle.
If one is a smoker, considering quitting the cigarette is a great step towards a healthy life. When a person experiences hair loss that: comes on suddenly, causes hair to fall out in clumps, leads to bald patches, and is accompanied by scalp itching or pain, they must consult a dermatologist and get the reason for their hair fall diagnosed.
Maskne is a common occurrence with Covid and it stays put after. Acne caused or multiplied by wearing masks comes under Maskne. There are various types of Maskne, the most common ones that appear are 'acne mechanica', caused by the friction and precipitation trapped underneath the mask, leading to pore clogging and bacterial growth resulting in pimples. Regular acne treatments help in this; however, acne creams dry out the skin and one must use a moisturiser to keep the skin barrier intact.
Rosacea is a skin issue that could flare up with masks usage. Wearing a cotton mask underneath the regular mask is always advised to avoid unnecessary friction. Fragrance-free moisturisers and sunscreen are recommended to avoid irritation due to the presence of alcohol. For people with sensitive skin, the mask's material is important; allergy towards the material can lead to dermatitis. While dermatologists prescribe a steroid cream to calm the inflammation, the cotton mask underneath the regular mask could be useful. In the case of Folliculitis, where the mask disturbs facial hair follicles, antibiotic creams work well.
Makeup products that are non-comedogenic and hypoallergenic must be preferred if avoiding makeup is not probable. It is significant to wash the mask with a gentle detergent or toss it if disposable after each use. Wearing a face mask that fits comfortably but isn't too tight and has three layers of fabric is necessary; if the mask is not correct, touching the face more often to fix the mask leads to increased chances of contamination.
Masks made of synthetic fabrics, such as nylon or rayon, should be avoided as these materials can irritate the skin. For those with sensitive skin, masks made of natural, soft fabric (like cotton) should be worn under a regular mask.
Quick skin damage fixes to swear by
By now, we have gathered enough understanding of how essential it is to follow a skincare routine to retain your skin's natural glow. He share some quick skin damage fixes to that we swear by!
An oily shine
A natural glow is what we want, but a greasy sheen is what many of us end up with, especially on a long, warm day. Adding layers of makeup is of little help. To fix this issue, you need an oily skin cleanser that will wash out the excess oil without stripping your skin of natural oils.
Puffy eyes
Tired and puffy-eyes can make you look dull and exhausted. If you haven't slept the whole night or have been staring at the computer screen at work for long hours with little hydration and no rest, it can lead to excessive puffiness. The best remedy is to apply cool cucumber slices on your eyes for 5 to 10 minutes and immediately apply an under-eye product containing Vitamin C.
Parched skin
When the skin is already dry, the first thing you want to do is moisturize it as a quick fix. So, invest in a good moisturizer that will help you get rid of dirt, oil and makeup while putting hydration that's been lost back into the skin. Religiously follow a morning and night-time skincare regime, and soon you will notice a difference.
Daily vitamins
While several skincare products help one protect their skin from damage, food and vitamin intake play a pivotal role in maintaining their well-being.
Ensure that your vitamin levels do not indicate a deficiency, and choose the right supplement under the guidance of your doctor.
Allergic reaction
For sensitive skin, it is essential to take extra care and use products that are trusted. Avoid using excessive makeup and go natural for a couple of days. Avoid using paraben products, sulfate and lanolin. Opt for products like Cetaphil Gentle Skin Cleanser followed by a moisturizing cream or lotion that soothes and reduces inflammation.
Remedies to fight acne
It is highly imperative to discover what one is getting exposed to and when. Stick to your skincare routine - cleansing, exfoliating, and moisturising, and keep sunscreen handy for the times that you may have to make a quick dash to the grocers. Even if you're not wearing makeup, your face still gathers sweat, sebum and dirt build-up throughout the day.
Lastly, it's important that to stay away from fried and spicy food. Vitamin E is a superfood for your skin -- you can apply it topically or choose to consume it through vitamin E-rich foods like almonds, corn oil, cod-liver oil, hazelnuts, and lobster, peanut butter, safflower oil, salmon steak, and sunflower seeds. The most essential thing to bear in mind is to keep yourself hydrated – drink lots of water, juices and liquids.
Start your anti-aging skincare in 20s
Experts say that from minimising sun damage to deep nourishment for your skin, a thorough skincare regime started as early as in your 20s can prove to be anti-ageing and youthful.
Use sunblock
For healthy and glowing skin, wear sunscreen every day and proactively protect yourself from exposure to harmful rays. UVA rays penetrate deeper into the skin and cause skin ageing. Even when it is cloudy outside, you still need to protect yourself from the harmful rays.
SPF 30-50/PA+++ sunscreen should be applied half an hour before sun exposure and be applied at least thrice a day. Sun damage is cumulative, and regular use of sunblock slows down signs of premature ageing like pigmentation, fine wrinkling and collagen depletion of the skin.
Try a pH balanced cleanser
A big mistake would be not washing your skin with the right cleanser. Harsh soaps and cleansers with harmful chemicals can make your skin rough, overly dry or overly oily. Soap-free mild pH-balanced cleansers are most suitable and give excellent results, preserving a healthy layer of natural oil and moisture on the skin.
An antioxidant-rich diet
What you eat is quick to show on your skin—antioxidant-rich foods combat damage caused by stress, pollution and poor diet. The free radicals speed up the ageing process, and this is exactly what antioxidants help fight against. Blueberries, avocados, kale, oranges, pears, sweet potatoes, wild salmon, and watermelon help the skin cells stay healthy. Fatty fish, almonds, walnuts, pumpkin seeds are rich sources of Omega-3 fatty acids - essential for moisturised skin.
Top rated toners
There is a common misconception that we all seem to have when it comes to toners. We feel that they are needed only during the warmer parts of the year. For this reason, most of us skip using toners in winter out of fear of it drying out our skin. But the fact is that toning plays an important role to keep your skin healthy.
Good toners are packed with so much more than hydrogen and oxygen. Depending on the toner, it could also contain acids, glycerin, antioxidants, and anti-inflammatories. If you want to get technical, a toner is a fast-penetrating liquid that delivers skin a quick hit of hydration and helps remove dead cells off the surface of the skin. The result is plump and glowing skin, she says.
It removes any remaining traces of dirt, grime, and impurities stuck in your pores after washing your face. When added to your daily skincare routine and used regularly, it can have a major positive impact on the appearance and tightness of your pores. Toners also restore your skin's pH level, smoothen your skin by refining rough patches, and improve skin tone. They also help close pores and tighten cell gaps after cleansing. It reduces the penetration of impurities and environmental contaminants into the skin.
Unleash the magic of retinol
Just like you would like to wake up to a fully charged digital device, wouldn't it be nice to have completely fresh and glowing skin in the morning mirror. This is why you plug in your skin with a rich retinol night serum or moisturiser that hydrates your skin for 24 hours and penetrates ten layers deep into your skin's surface layers. Retinol, also known as Vitamin A, can brighten and smoothen skin while fading signs of damage. It is set apart from other skincare ingredients because of its power, versatility and potency. Retinol works by encouraging your skin cells to turn over faster than they would normally, making way for new skin. With this magical elixir, your skin will feel more radiant, glowing and supple when you wake up.
Vitamin C is your skincare's holy grail
Vitamin C is a potent antioxidant that can neutralise free radicals, but what does that mean for your skin? Vitamin C is a difficult ingredient to develop and work with due to its fragility and photosensitivity. With advancements in research, we know that the potent L- Ascorbic acid, also known as the most stable form of Vitamin C, can effectively reduce dark spots, protect from sun damage, and treat dull skin. With age and sun exposure, collagen synthesis in the skin decreases, leading to wrinkles- once again, Vitamin C is the only antioxidant proven to stimulate collagen synthesis and minimise fine lines, scars, and wrinkles. Therefore, it's important to understand the make of such a potent concoction with multifold benefits. Many skin care products on the market today deep dive into skincare science and highlight the vitamin C derivatives, which is important for consumers to understand and choose the right Vitamin C serum. Products with the right concentration, formulation and other mixes of ingredients like Japanese Mandarin and Kakadu plum that boost the performance of Vitamin C are important factors to consider before purchasing a Vitamin C serum.
Make sure your Vitamin C serum checks these boxes before purchasing or using them. A greater absorption of skin is possible with the use of vitamin C in serum-based formulations. The concentration should be between 10-20%, with the sweet spot at 15%- any higher nullifies the benefits and could damage your skin. Another important aspect of paying attention to is the pH value. Human skin tends to have a pH value between 4-5; hence, the serum should have a similar value to be effective. Other factors to consider while adding Vitamin C to your beauty shelf include packaging, colour, and smell. As mentioned before, Vitamin C is photosensitive; i.e. its properties change with exposure to light. It is, therefore, important for the serum to be packaged in a dark or amber coloured bottle. Store away from sunlight and in a dry environment. Be mindful of the colour and smell- ideally, any skincare product should be free of artificial colours and fragrances. A change into a yellow, orange or brown colour means it has oxidised; a sour or rancid smell means the product has lost stability, and its use must be discontinued.
What Should an Anti-Aging Skin Care Routine Look like?
Depending on your beauty goals, one should start working with a dermatologist or beauty expert to build an effective anti-ageing skincare routine. The skin professional will first assess your problem areas and make recommendations based on your unique needs. Your custom regimen might include the following products and procedures:
Sun Protection: Protecting from the sun's harmful UV rays is the first line of defence in slowing down the ageing process. The most important reason for wrinkles and dark spots on the skin in your 20's and 30's is excessive sun exposure. You should immediately consult your dermatologist about skincare for sun damage, which can include treatments like microdermabrasion, chemical peels, laser therapy, and retinoids.
Topical Creams: Your dermatologist may recommend over-the-counter or prescription creams to reduce the appearance of fine lines and wrinkles. Anti-ageing products might contain ingredients like retinol, alpha and beta hydroxy acids (AHA and BHA), and vitamins A and C. These ingredients help eliminate dead cells and boost skin regeneration, so you can enjoy a smoother texture.
Laser Treatments: Laser treatments actually stimulate the skin's natural production of new skin cells and collagen. The treatment also helps individuals reduce the age spots, hyperpigmentation, and fine lines following this treatment, besides increasing the production of skin cells and collagen. Your skin care specialist will be able to guide you on how many treatments you'll need to achieve the best possible results.
Dermal Fillers: With age and loss of collagen, our overall facial volume decreases. This is where dermal fillers come into play to restore this volume. The skin care specialist will go for dermal fillers to fill in wrinkles, where it appears the most, including around the mouth and under your eyes. It also helps in increasing the cheek volume. Dermal fillers generally last between six months and a year.
Microdermabrasion: This procedure can be another effective wrinkle treatment and can also address melasma, age spots, and sun damage. In this treatment procedure, your skin care specialist will use an instrument to spray fine particles of a chemical substance onto your skin. This will enable the skin to regenerate, which can fade some signs of ageing.
X-foliate
Everyone needs to exfoliate because over time, due to unprotected sun exposure, pollution, age, and some skin disorders, skin can no longer exfoliate (shed dead skin cells) as it once did naturally when we were young. When skin can't exfoliate on its own anymore, it causes an adverse build-up of dead layers of skin that can result in clogged pores, breakouts, having dry or combination skin, making skin look and feel rough and dull, and impeding skin's ability to heal and repair itself.
Many people think using an abrasive scrub or a rough cleansing brush, or a loofah is a way to exfoliate the skin. Still, those are truly terrible because they create micro-tears in the skin's surface, which causes a litany of problems, including collagen breakdown, redness, dehydration, and destroys skin's protective barrier, so the skin becomes more susceptible to environmental damage.
The absolute best way to exfoliate is by using a leave-on AHA exfoliant (such as glycolic or lactic acid) or a leave-on BHA exfoliant (which is only salicylic acid). When an AHA or BHA leave-on exfoliant is formulated without any irritating ingredients such as witch hazel, alcohol, or essential oils, the results can be amazing. Both AHAs and BHA minimise the appearance of wrinkles, clarify dull, uneven skin tone, improve skin discolouration, smooth rough skin, strengthen the skin's barrier, reduce breakouts, unclog pores, and even hydrate skin!
BHA is considered best for normal to oily or combination skin, and AHA is considered best for normal to dry skin. Adding a leave-on AHA or BHA exfoliant to your skincare routine is simple.
Yyoung Indians need to re-discover Neem?
Why Neem has been a part of our traditional system of medicine, including Ayurveda, for centuries, not only the Neem leaf but its bark, root, flowers, and fruit is also used in traditional medicine.
In Sanskrit, Neem is considered 'arista', which means something imperishable, perfect and complete. It has anti-inflammatory, anti-bacterial, insecticidal, and anti-fungal properties. Read more:
Dental care
Neem bark and leaf extract aids in preventing cavities and gum diseases like gingivitis. Neem is an effective remedy for tooth decay, sore gums, and oral infections. Chewing neem twigs is an age-old tradition and is suitable for dental hygiene.
Skincare
Neem is also an ingredient in a majority of skincare products. Its anti-bacterial and anti-fungal properties can help reduce acne and excess oil. It is also effective against pigmentation and sun damage. You can simply make a DIY neem pack by blending some neem leaves and applying it to your face.
Curbs dandruff and head lice
A prevalent ingredient in anti-dandruff shampoos, Neem is anti-inflammatory and reduces dandruff and itchiness. It is an effective anti-lice and anti-nit agent with almost no side effects.

Insect repellent
The Indian Lilac leaves (Neem leaves) are the most common and economical pest repellent and effective against fleas and mosquitoes. Burn some dry leaves in a pot to keep mosquitoes away. It can also be used during the storage of clothes to keep pests away.
Boosts immunity
Chewing a few neem leaves daily can strengthen your immune system because of its anti-inflammatory action. It is also excellent for your liver health and can improve digestion too.
However, a word of caution: Pregnant, lactating, or women trying to conceive should not consume Neem as its internal consumption can be harmful.
Zzzs
Hectic work schedules often keep people away from spending any time nurturing their skin. But it's easy to do it at home by detoxifying the body and getting proper beauty sleep. As we know, sleep affects your physical and mental well-being. When you sleep, you're allowing your body to begin the healing process. Good sleep directly leads to fresh-looking skin. Try and hit the sack earlier than you usually do, and you will see the result within no time on your skin. Even better, try sleeping on a silk pillowcase! Silk is easier on your face and your hair, as it reduces split ends and gives you a crease-free face in the morning.
Pics: IANS/Pexels