Gucci and Dapper Dan collection is out

Gucci and Dapper Dan just launched their first collection and it is now available at the stores and online.
It has almost been a year since Gucci and legendary Harlem's fashion designer Dapper Dan started working together. This exclusive collection is inspired by the streets of Harlem and Dapper Dan's custom pieces from his 80's achieve. It includes apparels, footwear, eyewear, leather bags and more.
The models were made to wear Dan's signature oversized sweat suit and leather bomber jackets design, silk scarves, tanks and sneakers in a variety of textures. Dapper Dan and Gucci line-up also includes accessories. Their oversized eyewear is adorned with Swarovski crystals. The collection consists of leather backpacks, fanny packs and socks, and also Dan's iteration of dookie chains.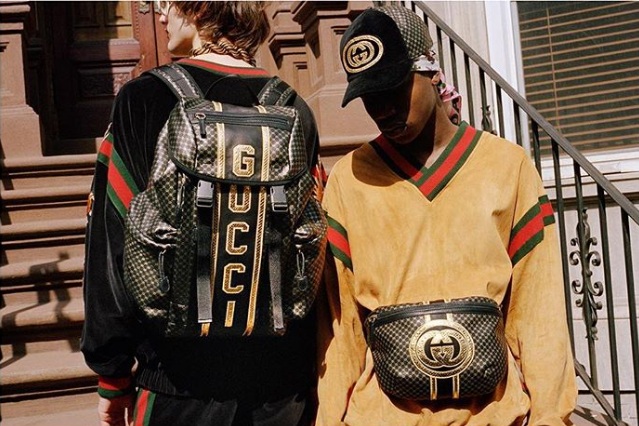 "Everyone paid homage to Dapper Dan, but no one ever paid him," Dapper Dan had said in a press release, which was a reference to an issue the designer had with Gucci back in May 2017. "The people have spoken and Gucci has listened. Nothing has been more significant in the Harlem cultural scene than Alessandro and Gucci coming to Harlem and partnering with Dapper Dan."
Mantika kaur kandhari
Pic courtesy: Gucci Instagram